Slow Hands Single Barrel Rye Whiskey
drinks | rye | spirits | whiskey | March 28, 2021
Words by Vic Arkoff
Created at Kentucky's Old Taylor Distillery, Slow Hands Single Barrel Rye is the second whiskey and first single barrel release from Castle & Key. The bold rye features four unique cask-strength barrels derived from 63% rye, 17% yellow corn, 20% malted barley, and water sourced from Castle & Key's on-site Springhouse.
Literally built at the birthplace of whisky tourism, the Castle & Key Distillery in Frankfort, Kentucky, has become the newest historic attraction on Kentucky's whisky trail. It's built on the site of the distillery built in 1887 by Colonel Edmund Haynes Taylor, Jr. Inspired by European architecture, it featured a castle, a classical Springhouse, and a sunken garden to as the first attraction of bourbon tourism. In 1920, prohibition forced the place to close its iron gates and still the stills. Over the next hundred years the property fell into ruin.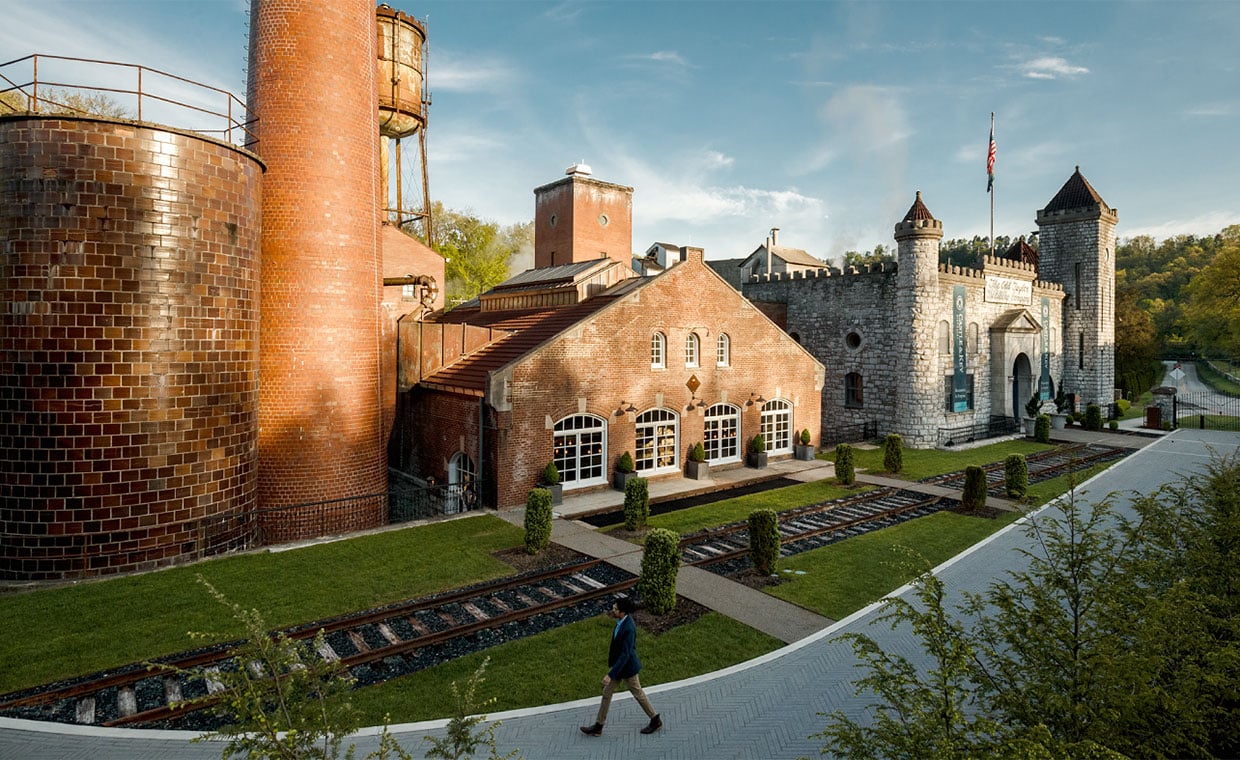 In 2014, Castle & Key founding partners Will Arvin and Wes Murry bought the dilapidated Old Taylor Distillery, restoring it into a historic gem while also building a modern distillery for a new brand. It's once again a popular travel destination, offering tours (by reservation only) of the historical parts of the property including, the Boiler Room, Taylorton Station, Counter 17, the Springhouse, and the Botanical Trail.