Skull Fireplace "Logs"
A gruesome replacement for the logs in your gas fireplace or fire pit. Each skull is made from heat-tolerant ceramic and lava, layered over a steel structure. They're not cheap, but they are certainly awesome. Also available in white, or with hollow eyes, or a demon's head,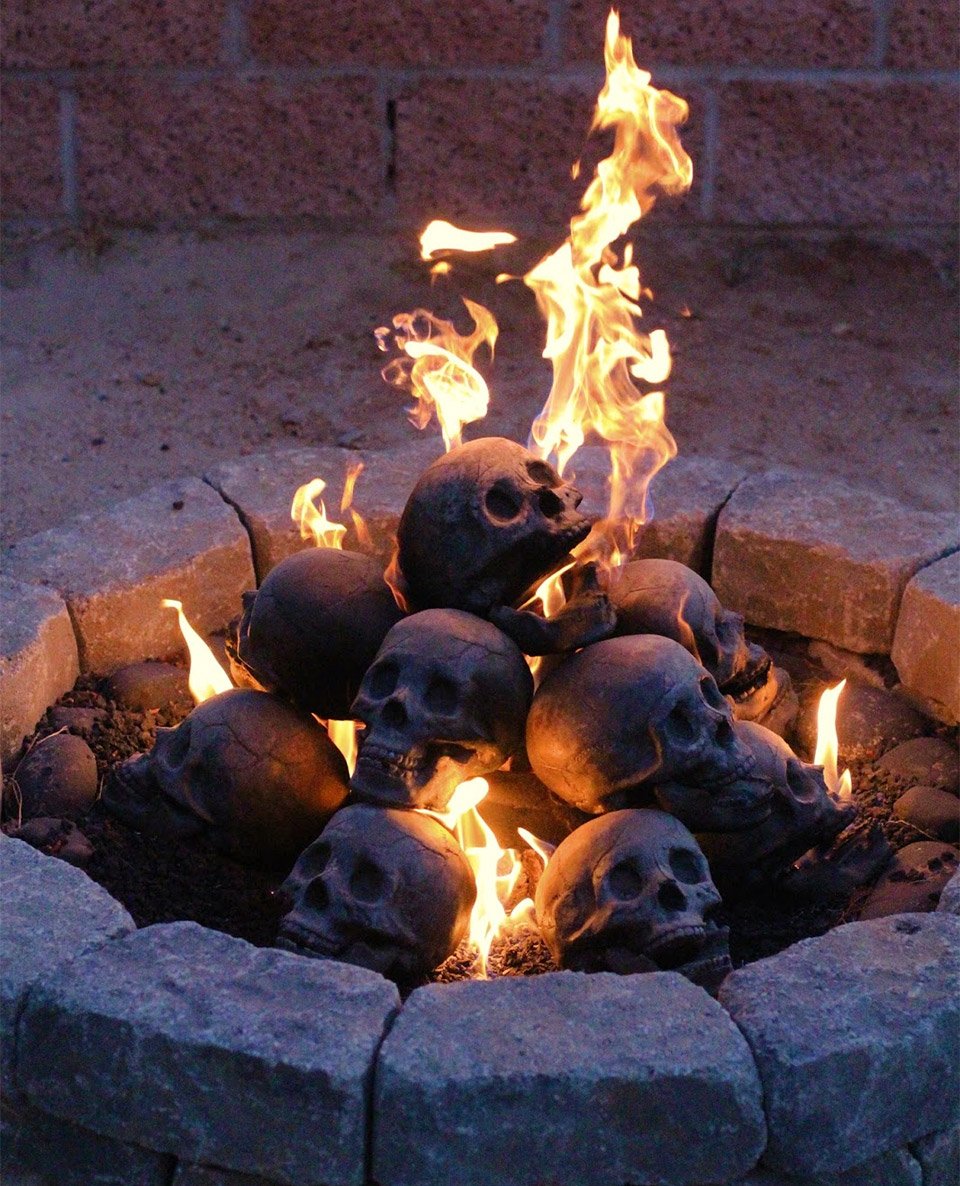 When you buy through links on our site, we may earn an affiliate commission. As an Amazon Associate I earn from qualifying purchases.