The Awesomer is reader-supported. When you buy through links on our site, we may earn an affiliate commission. Learn more.
Skateboard Hover Board Lamp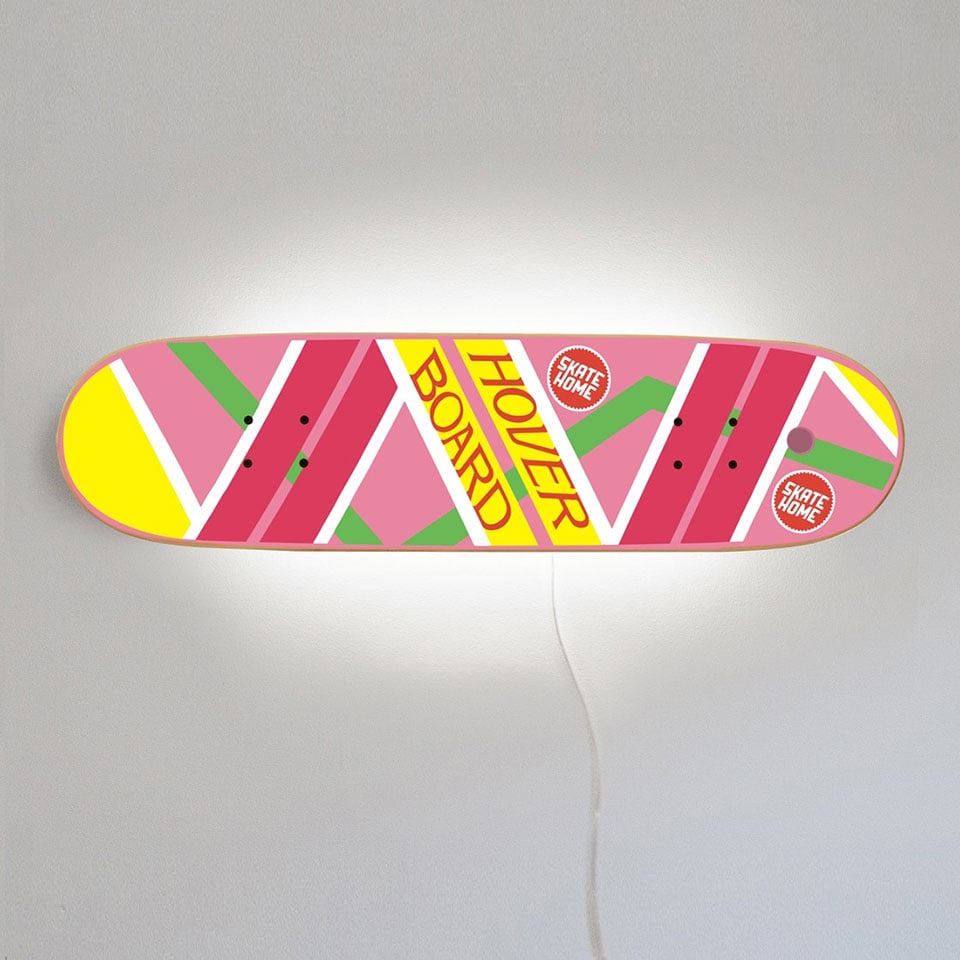 Spanish skateboard craft shop Skate-Home makes lamps out of skateboard decks. One of the shop's designs is inspired by the radical Mattel Hover Board from Back to the Future II. The deck can be displayed horizontally or vertically, and it has a 7W LED light source.