The Awesomer is reader-supported. When you buy through links on our site, we may earn an affiliate commission. Learn more.
Sigg Outdoor Cutlery Set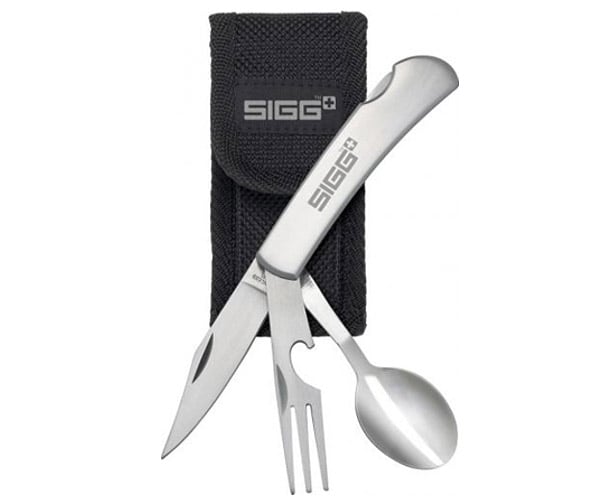 Like the Hobo Knife, it has a knife and a fork with a bottle opener, but it also has a spoon. The pieces are made from stainless steel and are separable. Skip to 2:20 in this video for a demo.