Shark! Heat-Sensitive Mug
It's a peaceful day of fun and sun at the ocean, when somebody has to show up and ruin the day by pouring a hot cup of joe and releasing a sea full of angry sharks. Though the dishwasher or microwave will kill them all.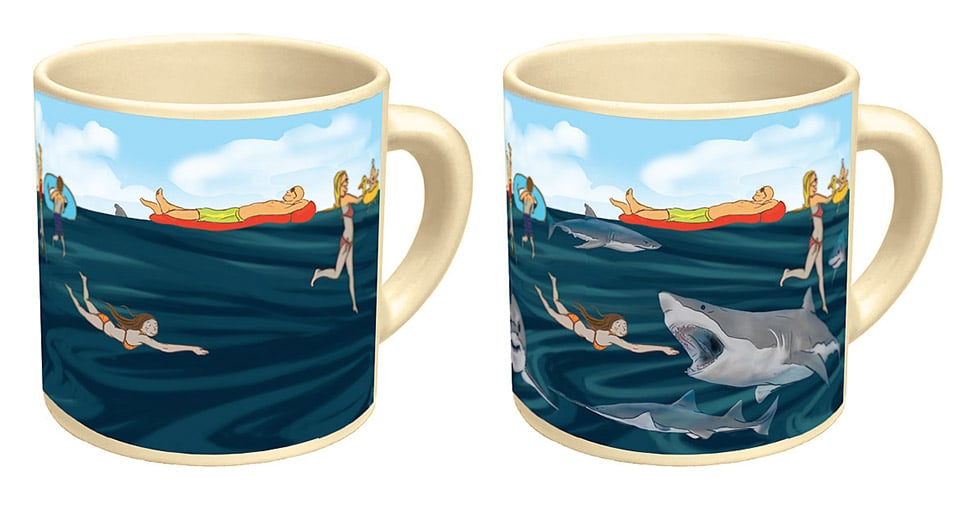 When you buy through links on our site, we may earn an affiliate commission. As an Amazon Associate I earn from qualifying purchases.