Seinfeld: The Senpai
PNTGRM's well-written unofficial Seinfeld retro visual novel casts Jerry and the gang as high school students in an anime world. Seinfeld observes George as the latter seeks his senpai's approval, Elaine has a suitor, and Kramer does Kramer things.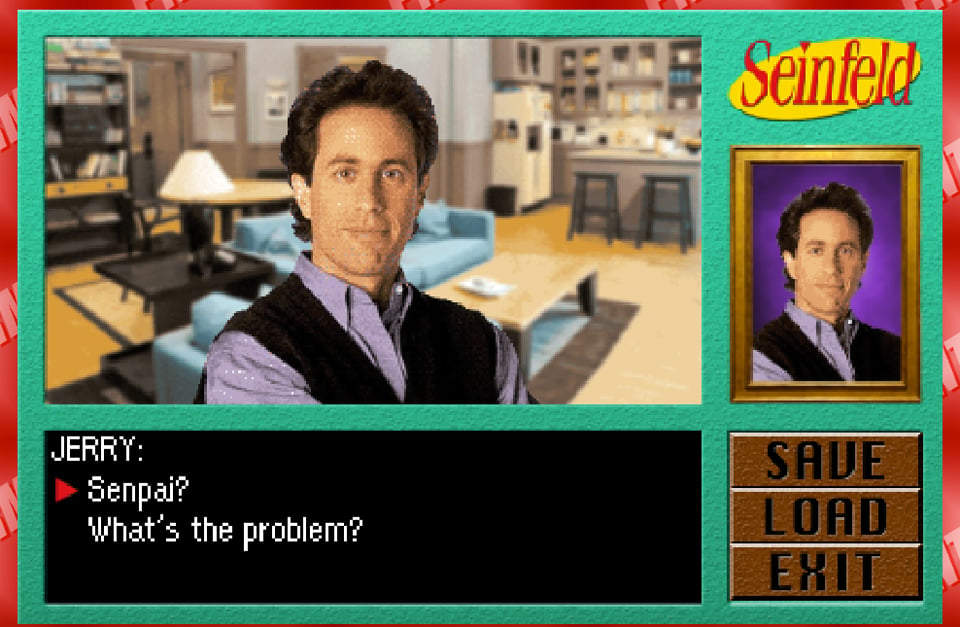 When you buy through links on our site, we may earn an affiliate commission. As an Amazon Associate I earn from qualifying purchases.