The Awesomer is reader-supported. When you buy through links on our site, we may earn an affiliate commission. Learn more.
Secret Bookcase Entrance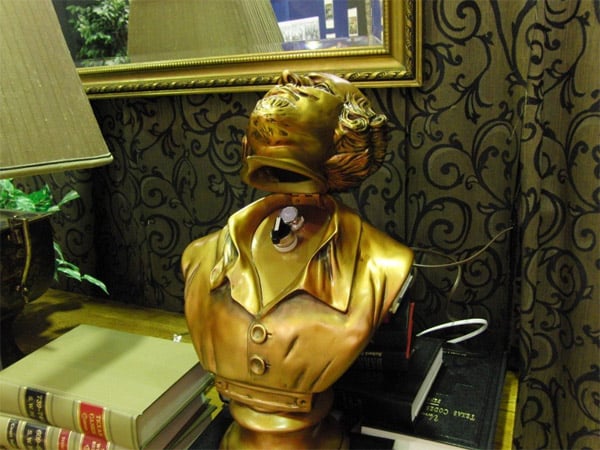 There are more things in heaven and earth, especially when hidden inside Shakespeare's bust: it hides a 12V DC motor that opens a secret entrance made to look like a bookcase.