Scientist Action Figures
Move over, Justice League and X-Men: these scientist action figures by Oddfellows are the real deal, with posed 2.5″ vinyl versions of Einstein, Tesla, Newton, Darwin and Curie.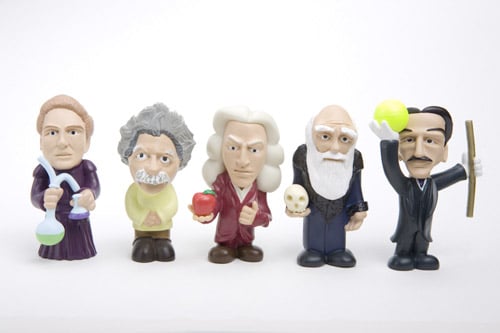 When you buy through links on our site, we may earn an affiliate commission. As an Amazon Associate I earn from qualifying purchases.