Sapporo Premium Black Beer
This is a sponsored post written by me on behalf of Sapporo U.S.A. for IZEA. All opinions are 100% mine.
Sapporo's first dark lager is a delicious accompaniment for backyard barbecues and warm weather shindigs, offering a bold and crisp flavor that's great to take the edge off of spicy foods like chicken wings and BBQ ribs, and cool you down on hot days.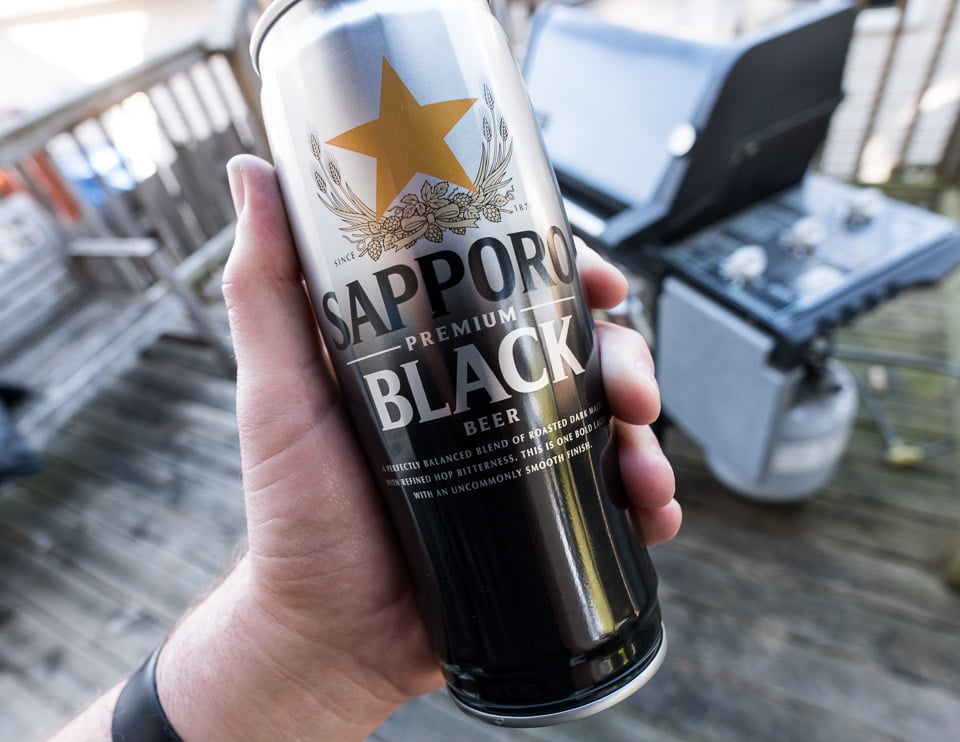 When Spring and Summer come around, it's time to get outside and enjoy the weather with family and friends. Our barbecue grill gets a serious workout from April through October each year, and we like to cook up all kinds of tasty eats.
Of course, nothing goes with grilled meats quite as well as a good beer. We'd normally think something like an IPA or a Shandy would be the right thing, but Sapporo Premium Black beer is shockingly good at cooling off the spice of our hot hot Buffalo wings. We could see it pairing equally as well with spicy Thai dishes, or anything else with Sriracha sauce on it.
You might not normally think of dark beer as a summer drink, but Sapporo Premium Black beer is great on a warm day. The bold notes of coffee and chocolate you'd expect are there, but it's not heavy. It's a smooth, dark lager with a bright, but not overly-bitter hoppy flavor that's perfect for cooling off on a hot day. If you like Sapporo's other beers, you'll like this one too. And at 5.0% ABV, it's not too intense that you can't have a couple.
We've always loved Sapporo's faceted steel cans too. There's something just so substantial about the way they feel in your hand. And this beer is just as drinkable straight from an ice cold can, or served up in a tall glass.
So the next time you get together for some backyard fun, try something new and different, and grab some Sapporo Premium Black beer to accompany your food and friends. You'll be happy you did.