Samurai Sword Umbrella
This Samurai Sword Handle Umbrella lets us accomplish two lifelong ambitions simultaneously: to look like a dangerous 14th century warrior and to stay (mostly) dry. Thanks, eMDee!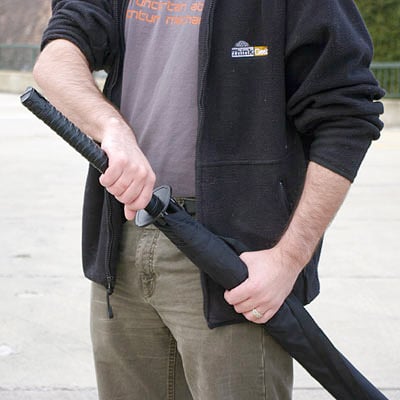 When you buy through links on our site, we may earn an affiliate commission. As an Amazon Associate I earn from qualifying purchases.