Rowland's Ripple Tables
Lee J Rowland is an aerospace engineer who makes really, really cool furniture on the side. His Ripple series of tables are made from chrome plated steel using 3D CNC machining.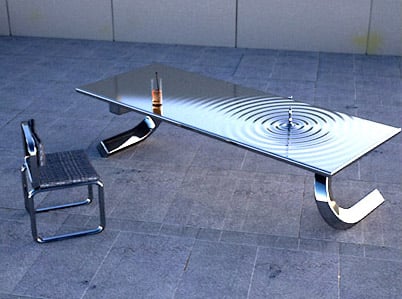 When you buy through links on our site, we may earn an affiliate commission. As an Amazon Associate I earn from qualifying purchases.