Rockwell RK9000 Jawhorse
Rockwell's RK9000 Jawhorse is a portable workbench, with jaws that extend up to 37″ and clamp down with 2,200 lbs. of force; it folds up for easy storage and weighs only 43 pounds.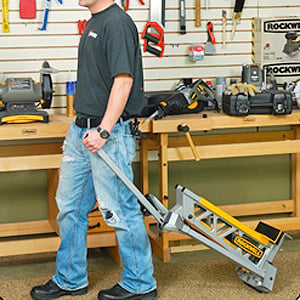 When you buy through links on our site, we may earn an affiliate commission. As an Amazon Associate I earn from qualifying purchases.