The Awesomer is reader-supported. When you buy through links on our site, we may earn an affiliate commission. Learn more.
Robin Body Paint Cosplay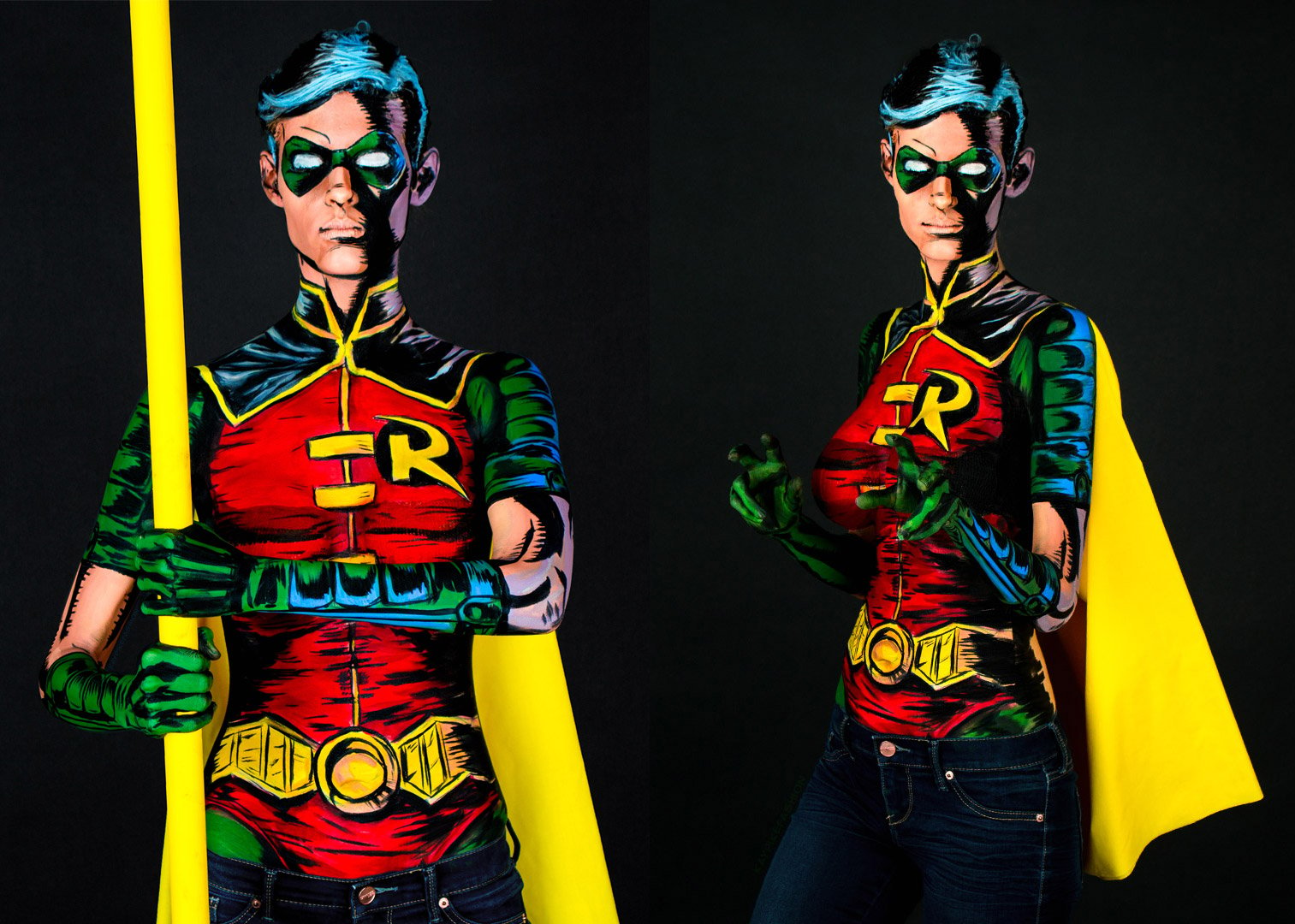 Body paint artist Kay Pike has dressed herself in a number of incredible "outfits" made almost entirely from makeup. Her latest creation – the Boy Wonder himself. You can watch the design come together in her time-lapse video.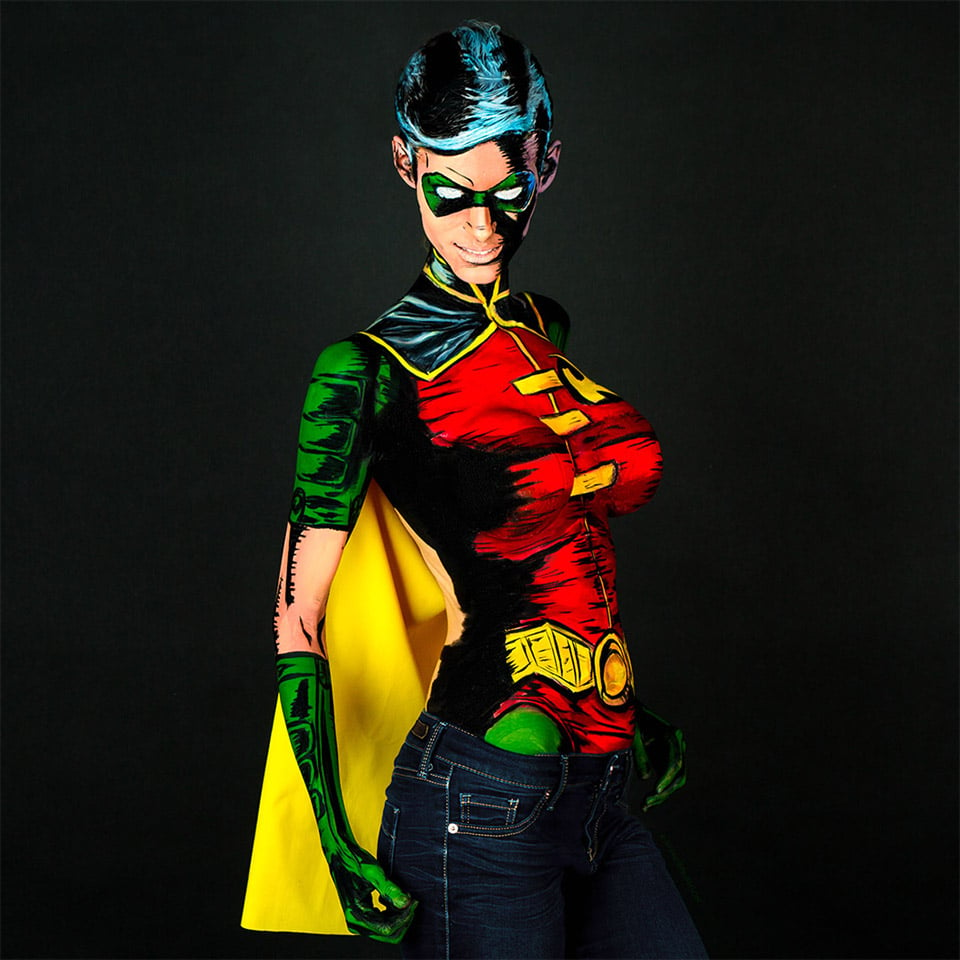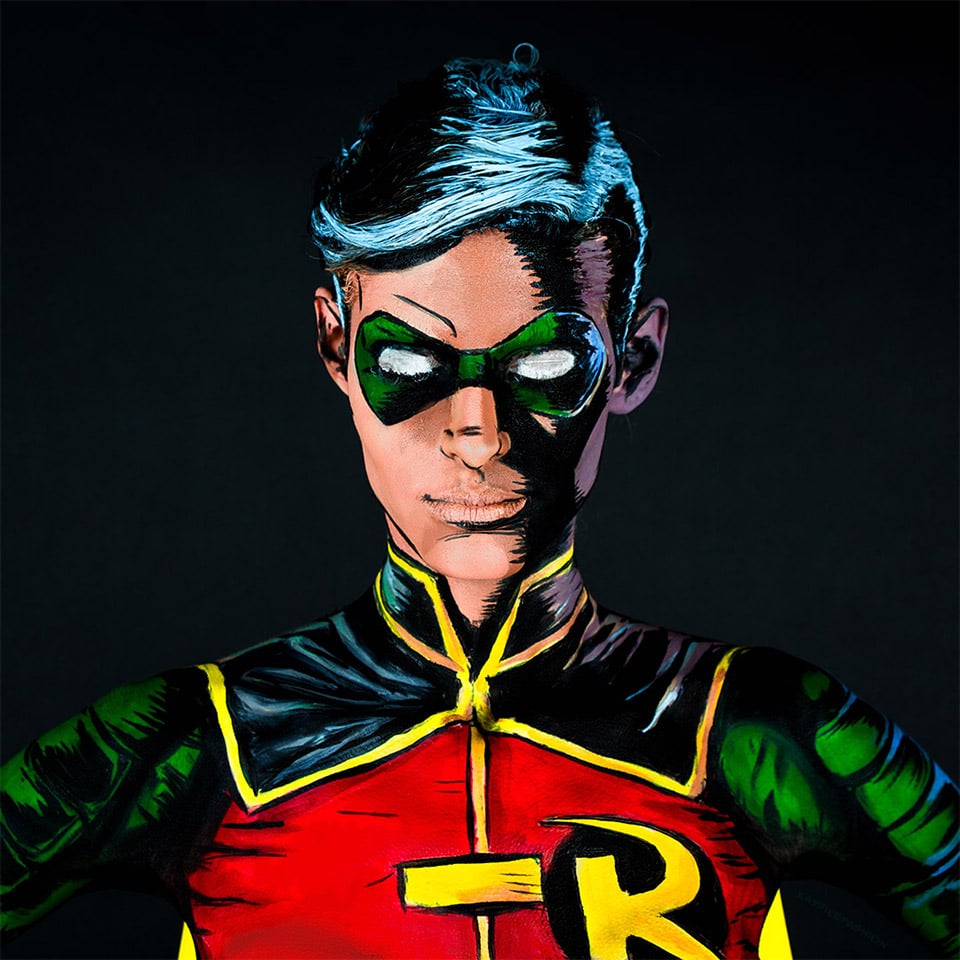 <a rel="noreferrer nofollow" target="_blank" href="http://www.twitch.tv/kaypikefashion">http://www.twitch.tv/kaypikefashion</a>