Roadie 3 Guitar Tuner: Hands-on Review
electronics | gadgets | musical instruments | reviews | September 2, 2021
Words by Jack Barnes
The Roadie 3 is an automatic tuner for guitars, basses, ukuleles, and other stringed instruments. We took one for a spin to see how quickly and accurately it works on a guitar, along with testing it on a less common instrument – a bouzouki. Overall, it's an impressive tool for any musician who plays strings.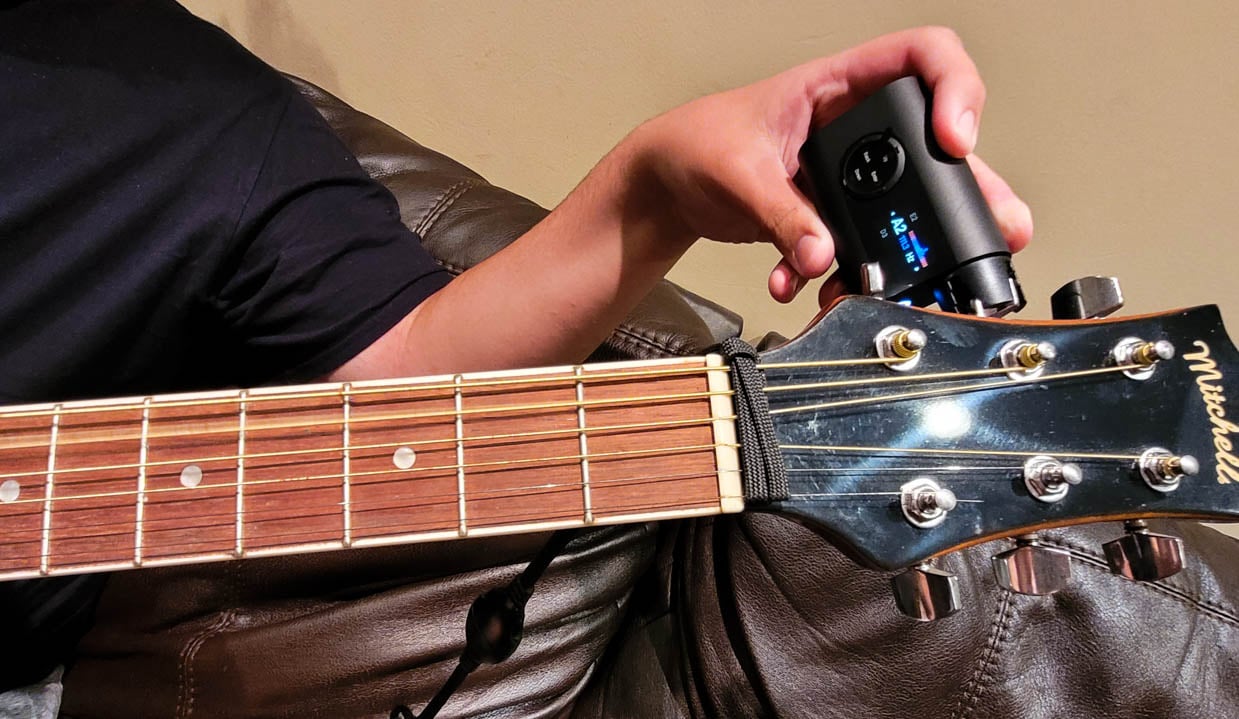 When you buy through links on our site, we may earn an affiliate commission. As an Amazon Associate I earn from qualifying purchases.
The pocket-sized Roadie 3 is a user-friendly tuner that partners with a phone app for a seamless experience. Pairing the device was simple, and once in the app, we were able to add instruments and name them (for the acoustic guitar, we went with "Bill").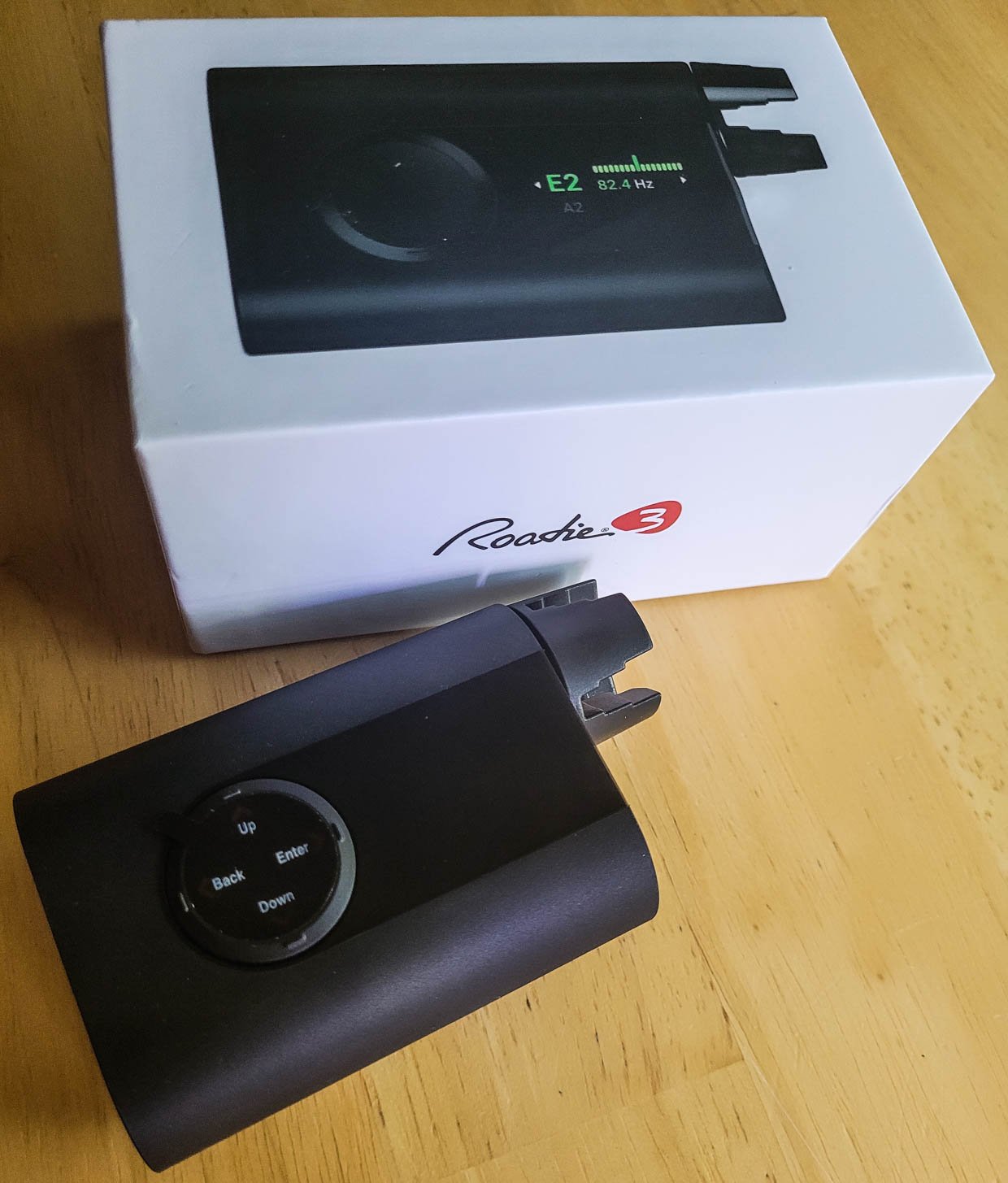 You can add up to 8 instruments, and the Roadie mobile app has a variety of presets for common instruments like guitar, banjo, and mandolin. It also allows you to enter more unusual stringed instruments, which can be tuned in manual mode.
For the acoustic guitar, we simply placed the tuner on one of the pegs and plucked that string - and it quickly turned the tuning peg until it dialed in the right note. We found the tuning to be spot-on accurate and even set a few strings out of tune to see if it would still be quick - and it was! Tuning the guitar took just a few minutes total, strumming each string and letting the Roadie 3 do its thing.
Tuning a bouzouki was still pretty simple, but it didn't want to work directly on its tuning pegs - possibly because it was confused about which direction to turn them. Instead, we selected manual mode. That works by setting the desired key in the app for that particular instrument, then plucking each string and turning its peg manually. The Roadie 3 listened for the note and chimed in when each string was in tune.
The Roadie 3 is a cool device for musicians. This was our first time using a digital tuner, and the technology was a great help, easy to use, and will definitely save time when tuning instruments. The Roadie 3 sells for $129, but Awesomer readers can save $10 with promo code get10_ps_r3 at checkout.