Ridemakerz C6RS Corvettes
If the $260k pricetag on Chevy's C6RS Corvette gives your wallet hurtin', Ridemakerz' 1/14th scale models are a bit more affordable, with both remote-controlled and free-wheel chassis.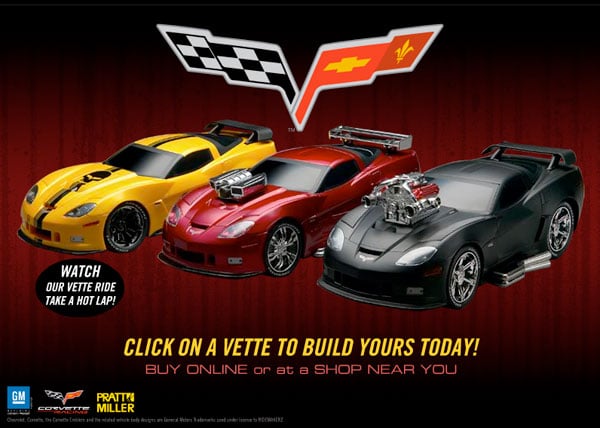 When you buy through links on our site, we may earn an affiliate commission. As an Amazon Associate I earn from qualifying purchases.