Ridden: KTM 1290 Super Duke R
motorcycles | June 25, 2018
Words and photography by Sam Bendall
Breakneck, voracious, raw, cosmic, angular, hungry, insane, hellacious, and unique. The KTM 1290 Super Duke R is all these adjectives and then some. There are only a handful of motorcycles that cause an elevated pulse rate just looking at them.
The motorcycle is potent and powerful in equal measure. Its aggressive angles evoke the spirit of a sword slicing through the air. The 1301 cc 75-degree V-twin power plant produces a whopping 177 hp and 104 ft-lb. of torque. Be sure to hold on tight when that throttle cracks open. Weighing in at only 468 lbs, the Super Duke R accelerates faster than most of the the world's elite supercars.
Roads become so scared, they flatten out. That's how menacing the Super Duke R can be.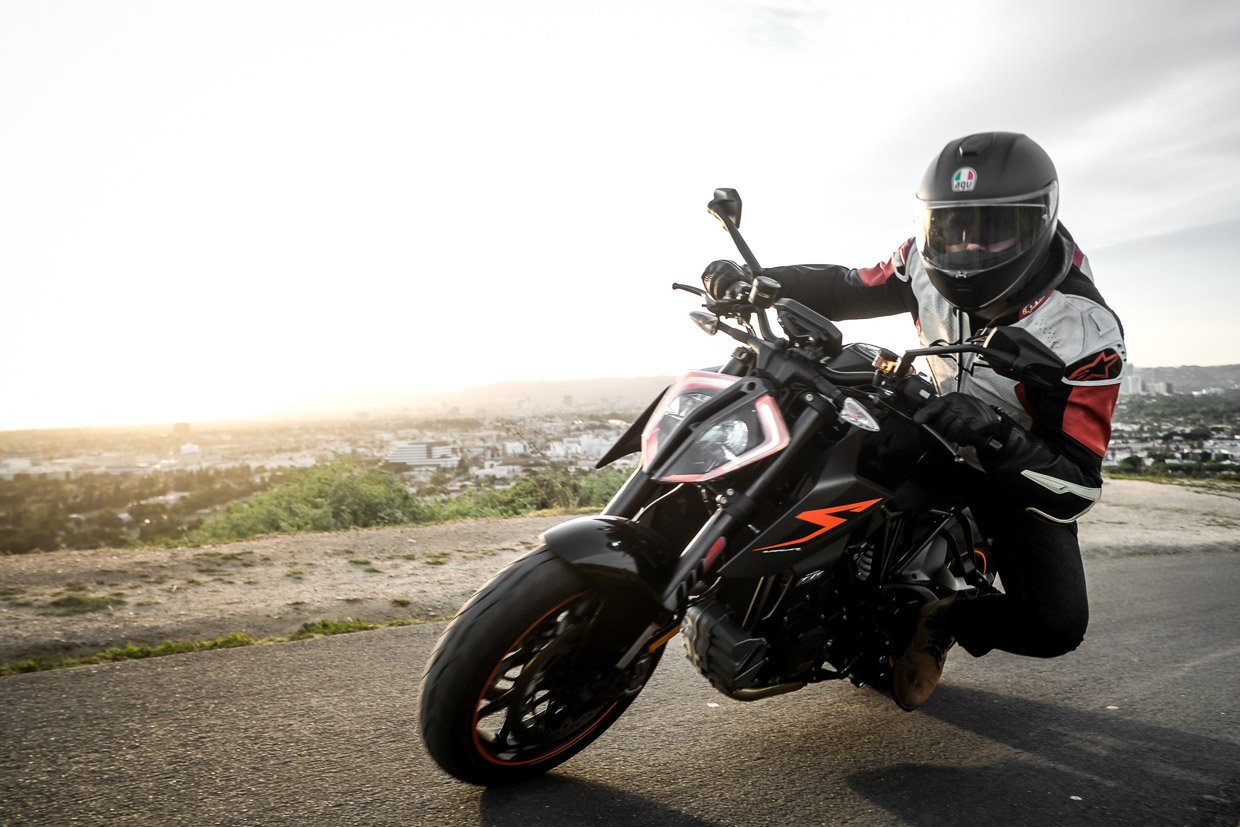 If an Alien and some top secret stealth aircraft designer had a baby it would look like this majestic creature.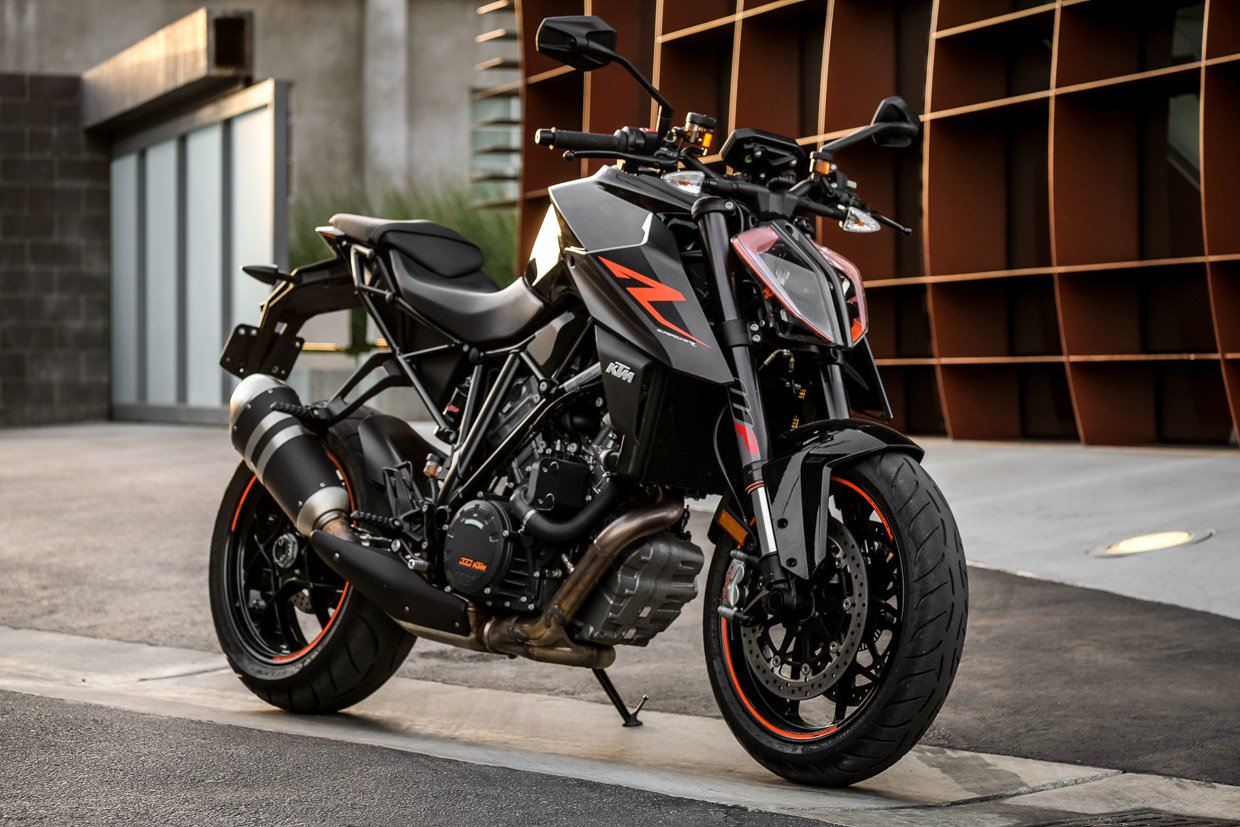 The Super Duke R headlight looks like a spider fang ready to devour anything that crosses its path. The LED headlamp does an excellent job of illuminating the path in front of the rider and terrifying drivers it approaches.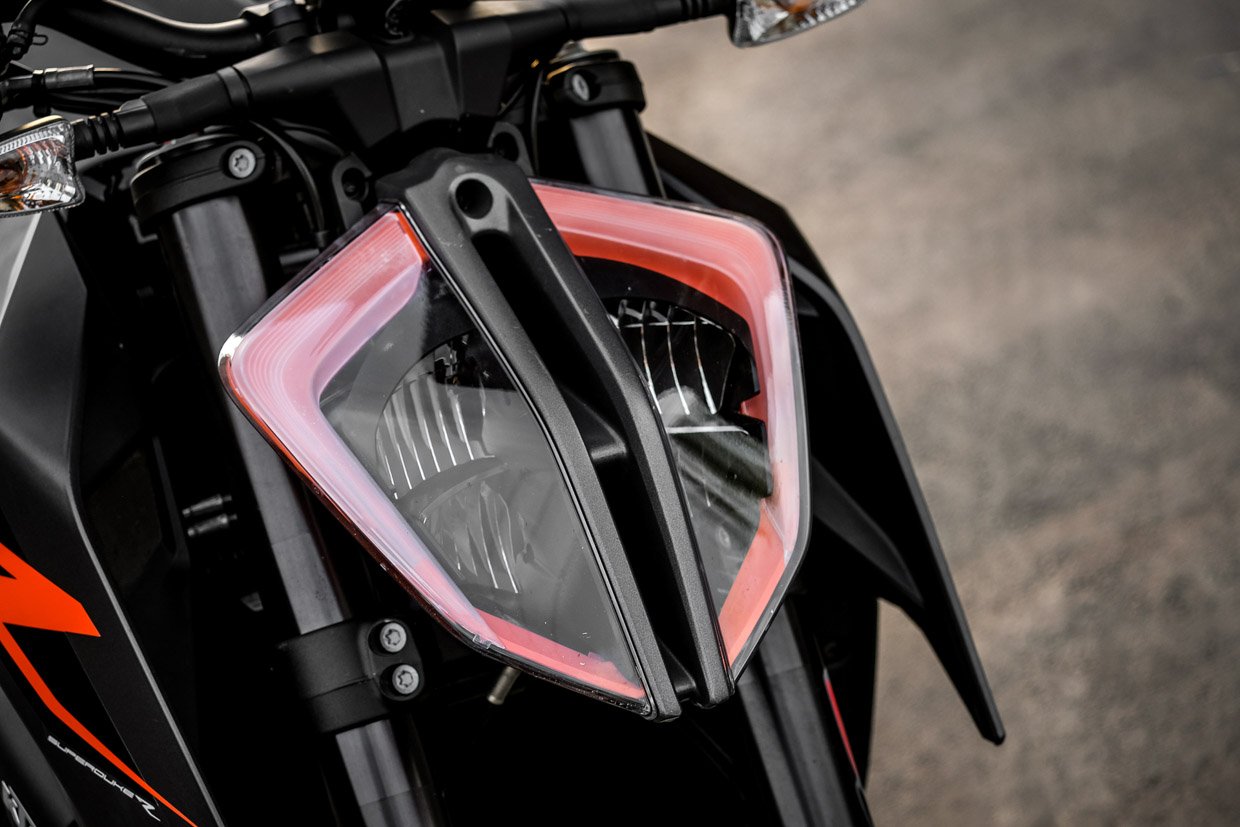 The 1301cc 75-degree V-Twin LC8 monster produces 177 hp when fully unleashed. Better hang onto those handlebars and tank. This thing is capable of warp speed.
Even for a stock muffler, the KTM Super Duke R has a voraciaous grunt to it. Though hardcore riders will scrap the big can for something lighter and more performance-oriented.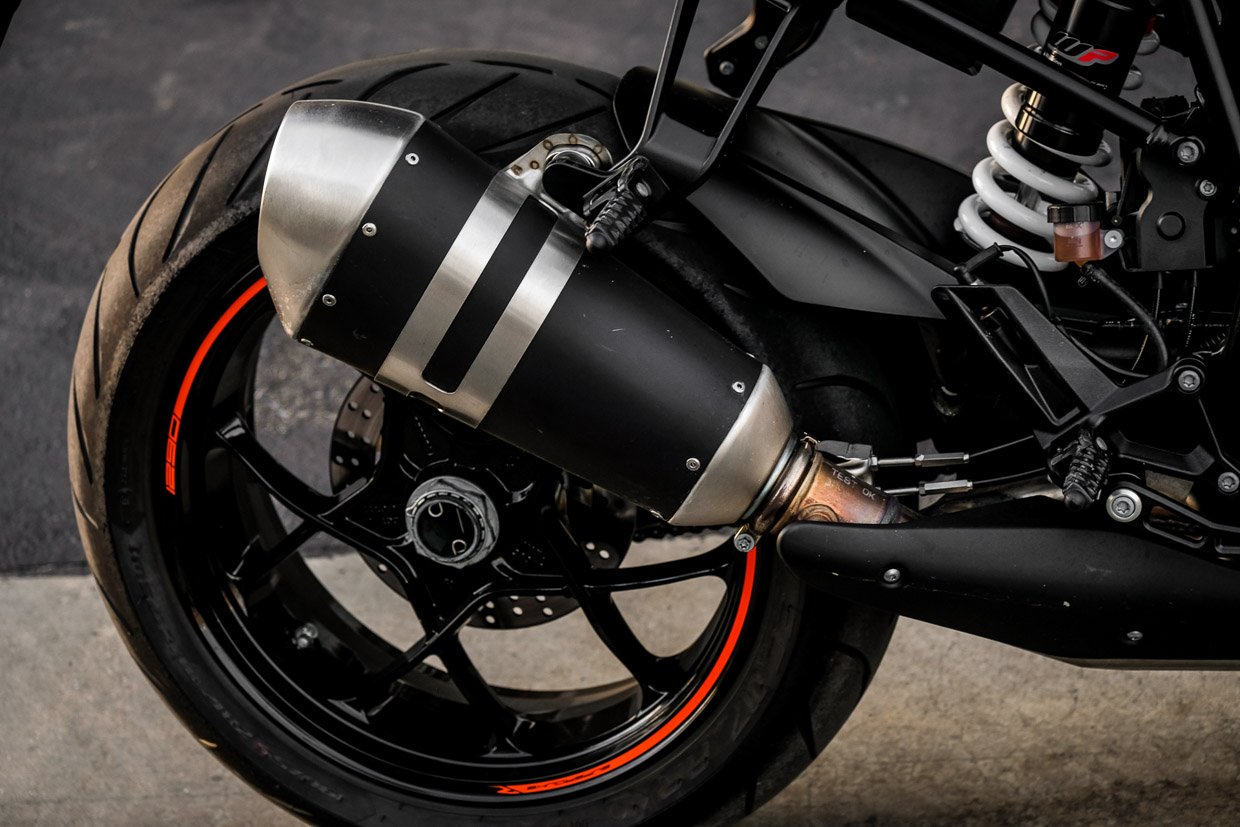 Be careful. All the pointy ends are really sharp and can cut you.
The Super Duke R's rear WP monoshock features a semi-active suspension allowing riders to soften or harden rebound and preload.
Is it a coincidence the R looks like a lightning bolt? We think not.
The Brembo M-50 monobloc calipers provide sizable bite to bring this powerful monster to a halt when the police pull you over.
When the sun goes down the TFT display blacks out and provides you with only the most necessary information.
Power distribution is tempered by a Bosch control system which manages all aspects of ABS, traction control, and the various ride modes, making the Super Duke R smarter and more capable than most riders.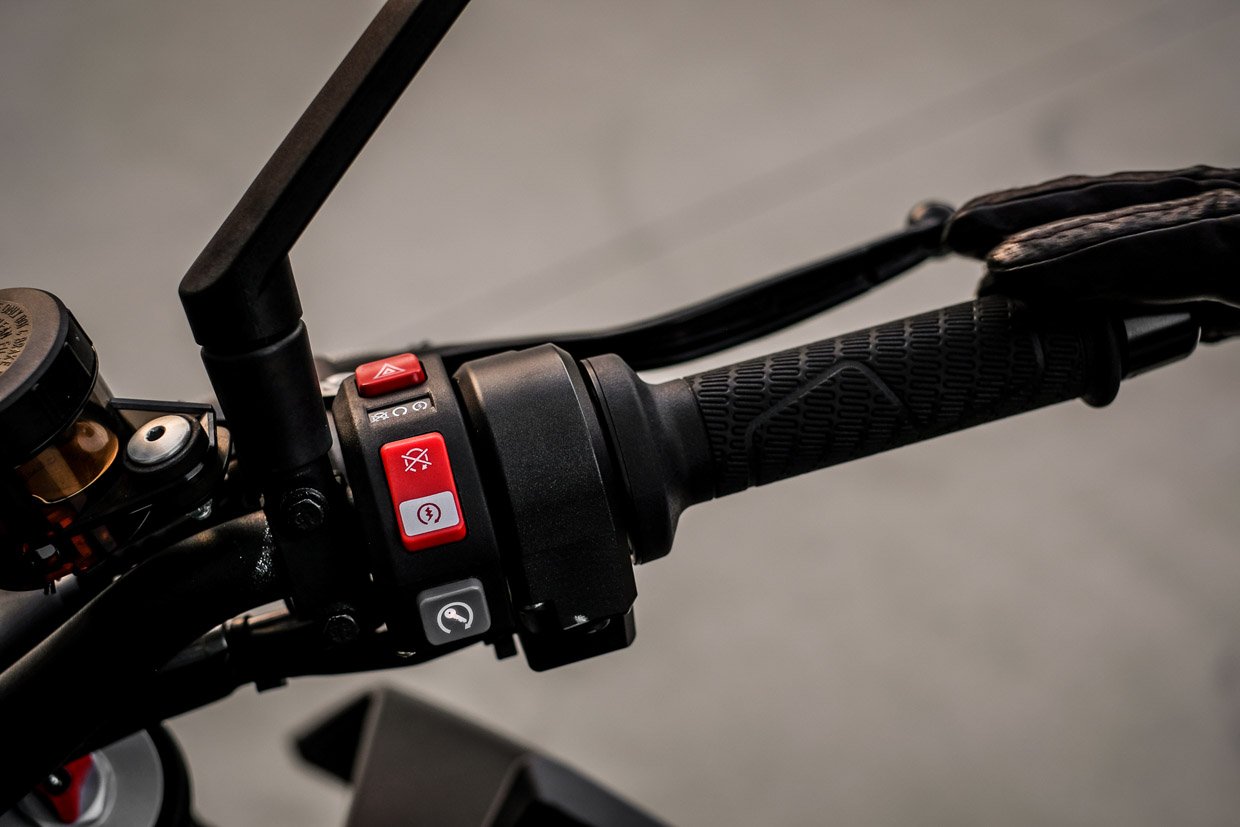 Rumor has it the Super Duke R has a cheat code function for all those that played Super Nintendo in the '90s. The basic D-Pad makes menu navigation easy on the fly.
The KTM Super Duke R features a semi-active suspension allowing riders to soften or harden rebound and preload, making the bike ready for the everyday commute or setting lap records at your local race track.