Realistic Popeye Figure
Turns out spinach works even on toys. Headplay Toys made this badass realistic 12″ Popeye the Sailor Man. Well, if you could call a man with arms twice the size of his thighs "realistic." Limited to 500 units.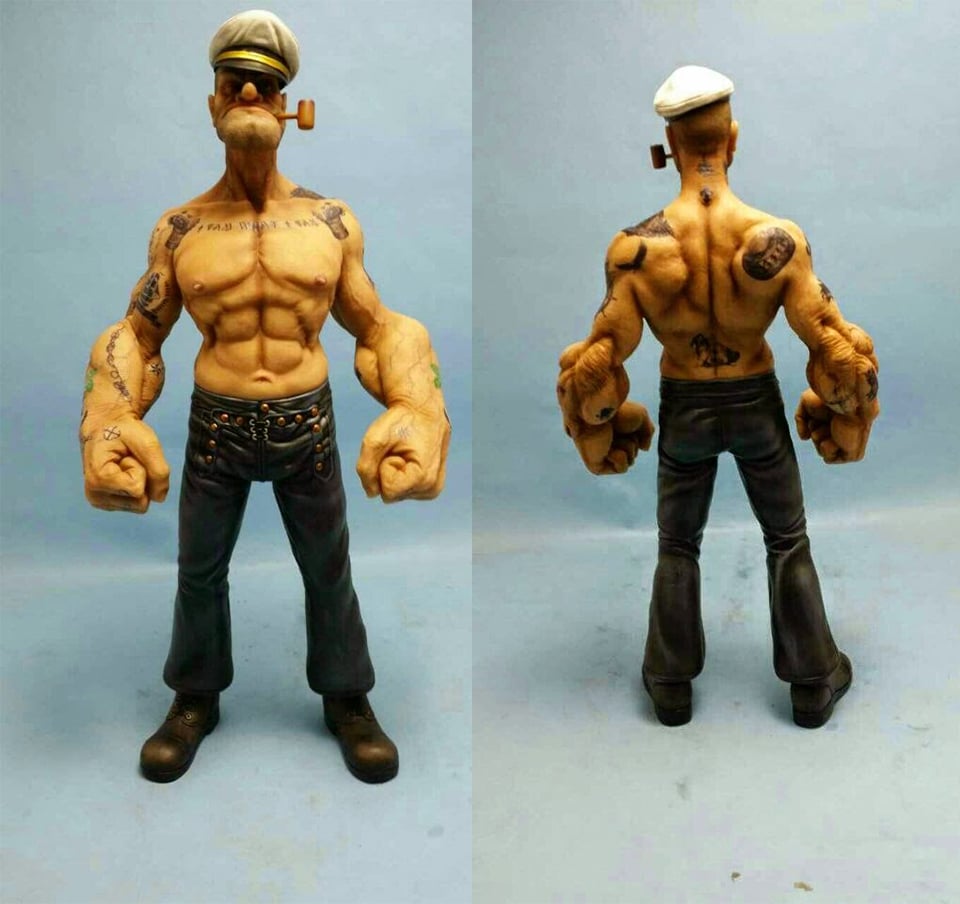 When you buy through links on our site, we may earn an affiliate commission. As an Amazon Associate I earn from qualifying purchases.