The Awesomer is reader-supported. When you buy through links on our site, we may earn an affiliate commission. Learn more.
Raygun Gothic Rocket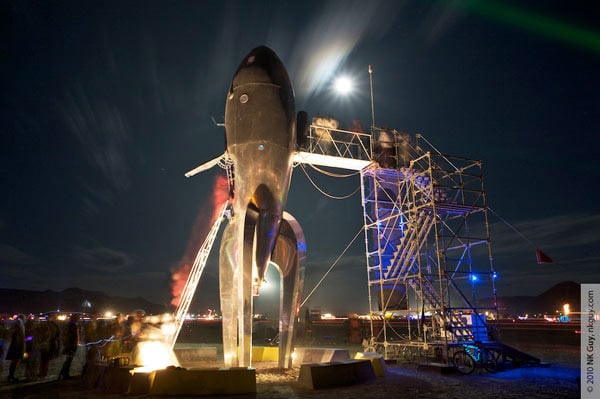 Inspired by 1930s to 1950s science fiction, this handbuilt rocketship sculpture is truly a sight to behold. The retro-fantastic ship is getting ready to land at the Maker Faire Bay Area (5/22-5/23).