Ray-Ban Clubmaster Aluminum
The classic Clubmaster given a more eye-catching look. The temples and upper lens rims are made of lightweight aluminum with a silver finish, while the rest of the lens rim and the bridge both have a gold finish.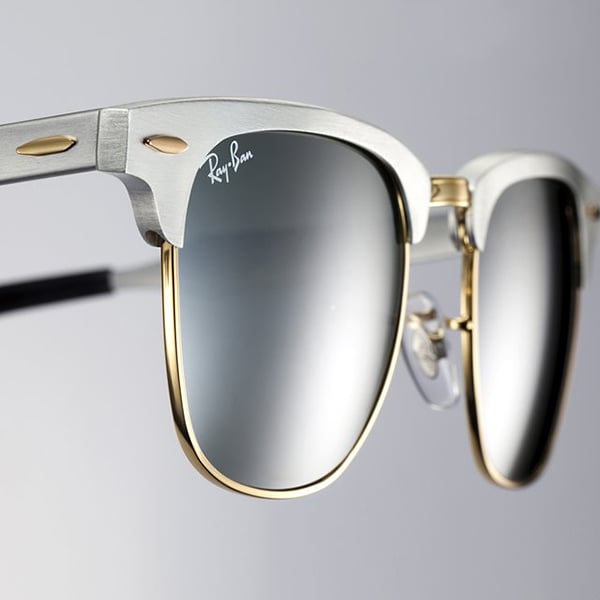 When you buy through links on our site, we may earn an affiliate commission. As an Amazon Associate I earn from qualifying purchases.