The Awesomer is reader-supported. When you buy through links on our site, we may earn an affiliate commission. Learn more.
Radio + Cassette + MP3 Boombox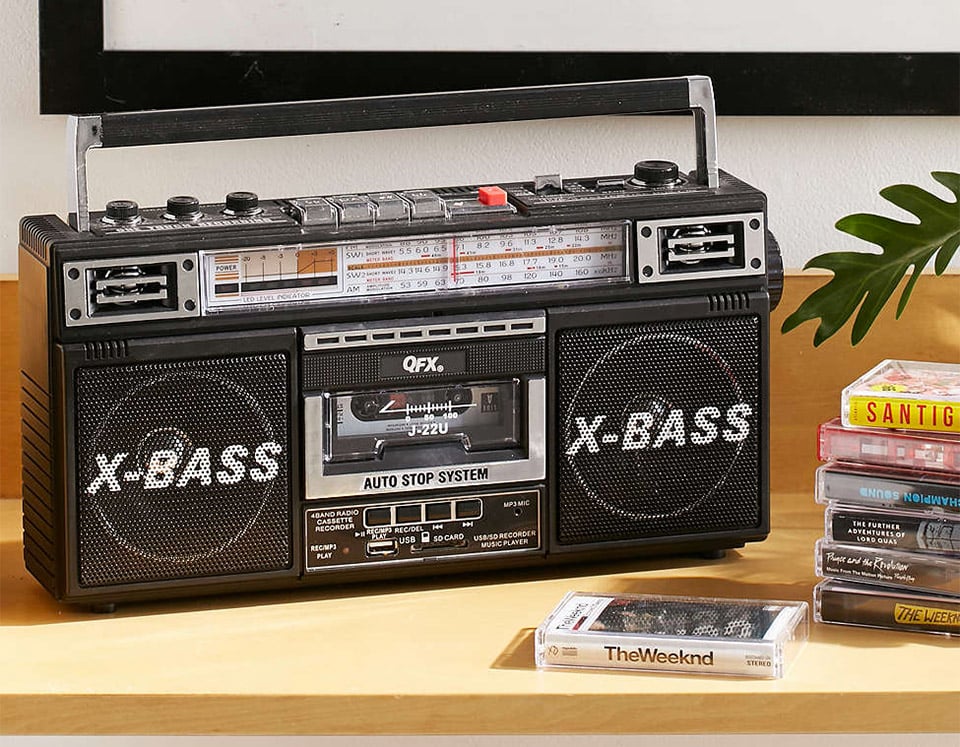 It looks like the creators of this throwback boombox just dusted off plans from an old '80s model. But this one has one big difference. In addition to its AM/FM/shortwave radio and cassette player, it can convert your old mixtapes to MP3s via SD card or flash drive.