Primland, Auberge Resorts Collection
resorts | travel | virginia | February 20, 2023
Words by Paul Strauss / Images by Paul Strauss + Primland Resort
Nestled on 12,000 acres in Virginia's Blue Ridge Mountains, the Primland Resort is a special place to get away from it all. Mixing quiet luxury with an adventurous spirit, the resort offers accommodations in its Lodge, cottages, and treehouses, where you'll enjoy amazing vistas, delectable dining, and a plethora of outdoor activities.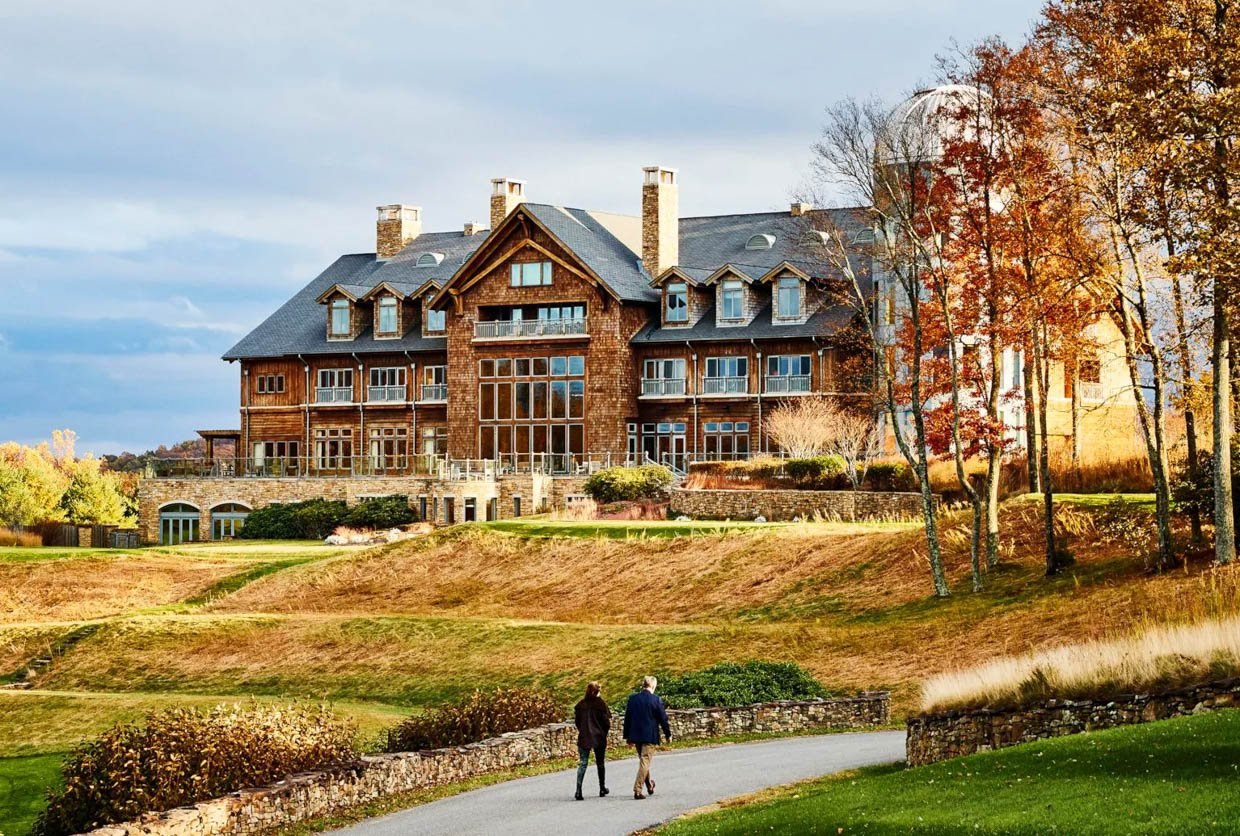 We only got to scratch the surface of the resort's many pleasures during our brief stay, but the Primland is one of the most beautiful and idyllic places we've had the pleasure to visit. It's home to a dramatic golf course, a bucolic spa, and top-notch dining, and it even has its own observatory for star-gazing.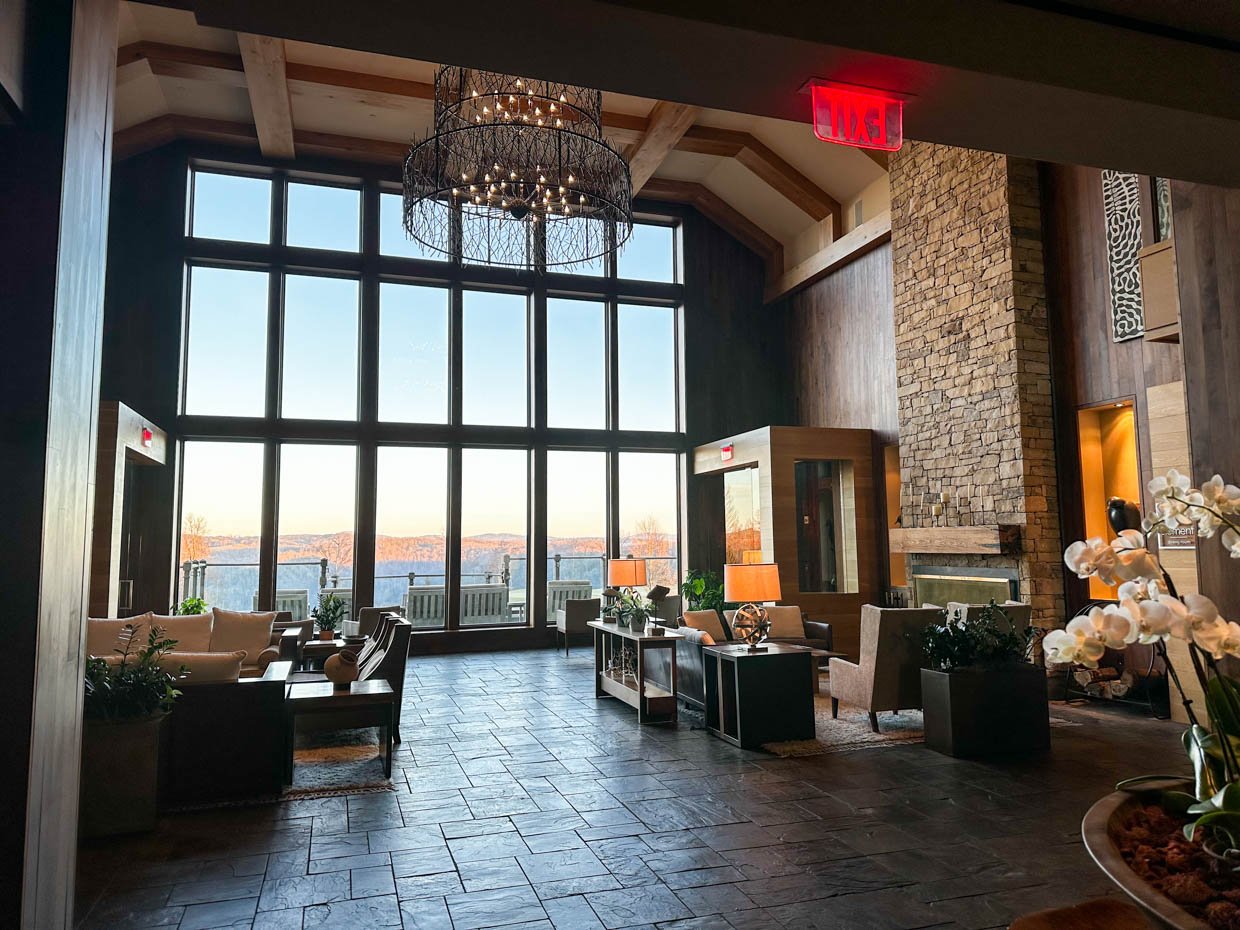 We stayed in the incredible Pinnacle Cottages, which offer amazing views of the valley and enormous living spaces for up to 12 people. Our living room featured floor-to-ceiling windows, a large and comfortable seating area, a fireplace, an ample wet bar, a work area, and a dining table.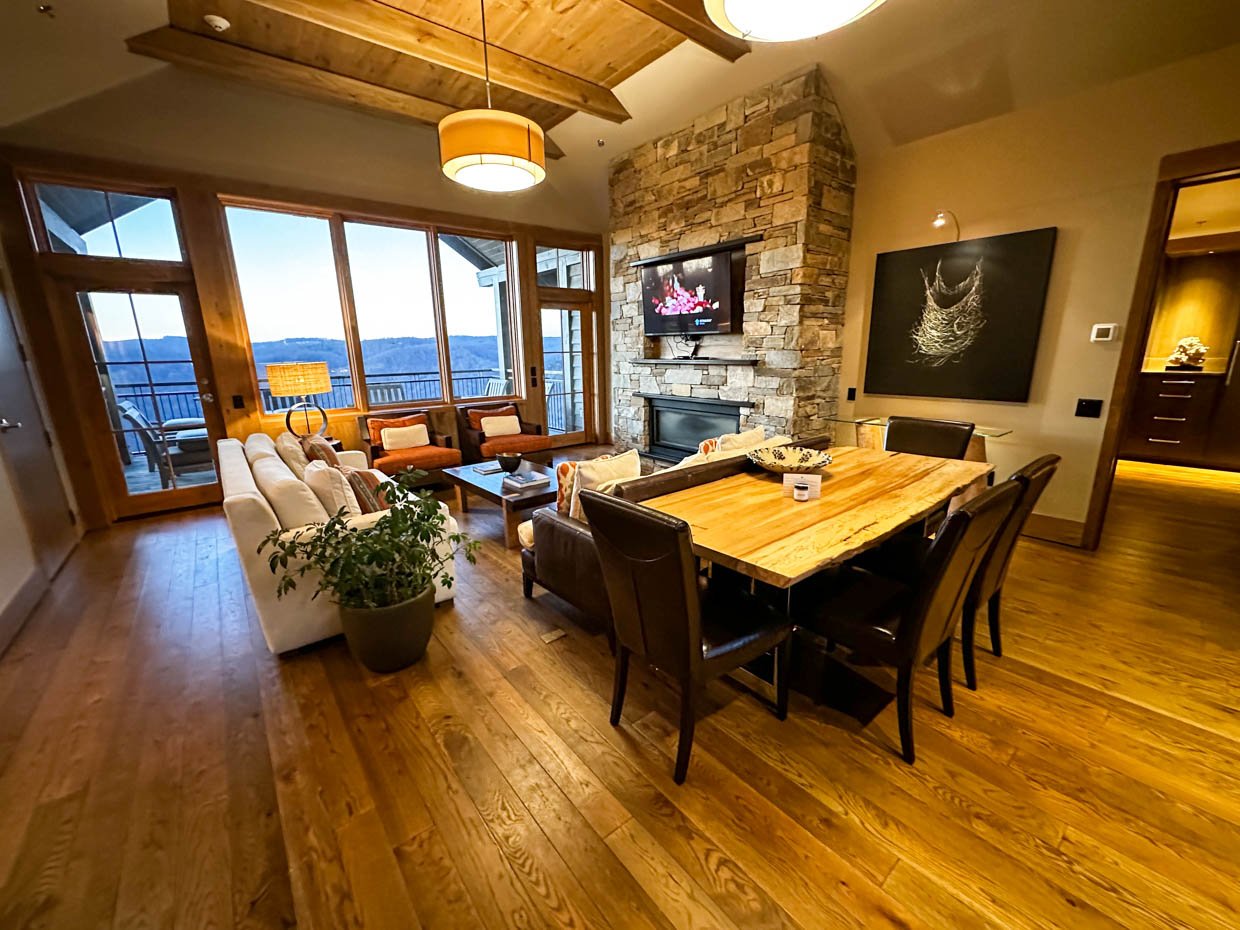 The bedrooms provide king-sized beds with high-end linens and incredibly comfortable mattresses. The en-suite bathroom is as luxurious as they come, with a huge slate shower and an oversized soaking tub with a view. Speaking of views, we could have spent all day just drinking in sunsets from our enormous deck.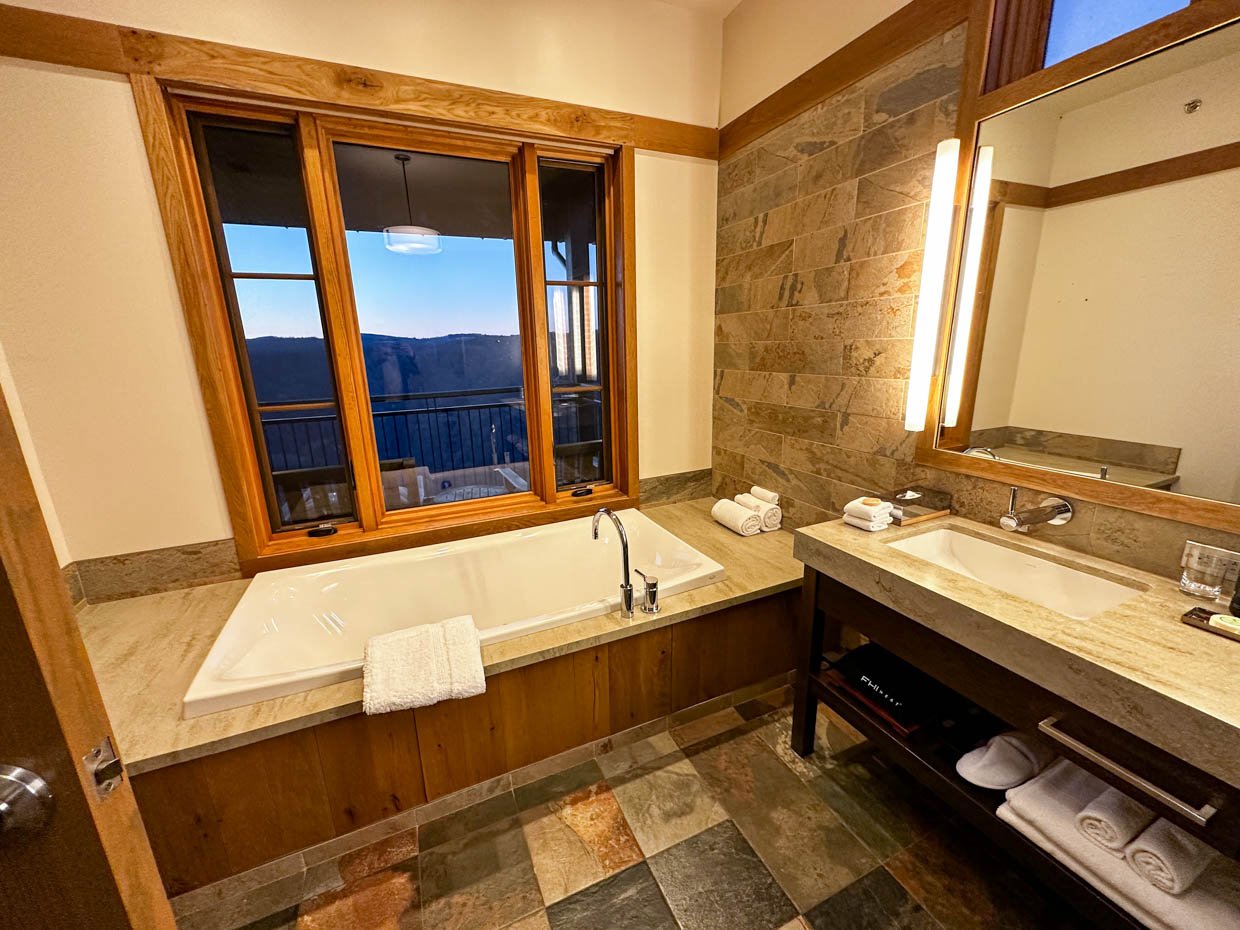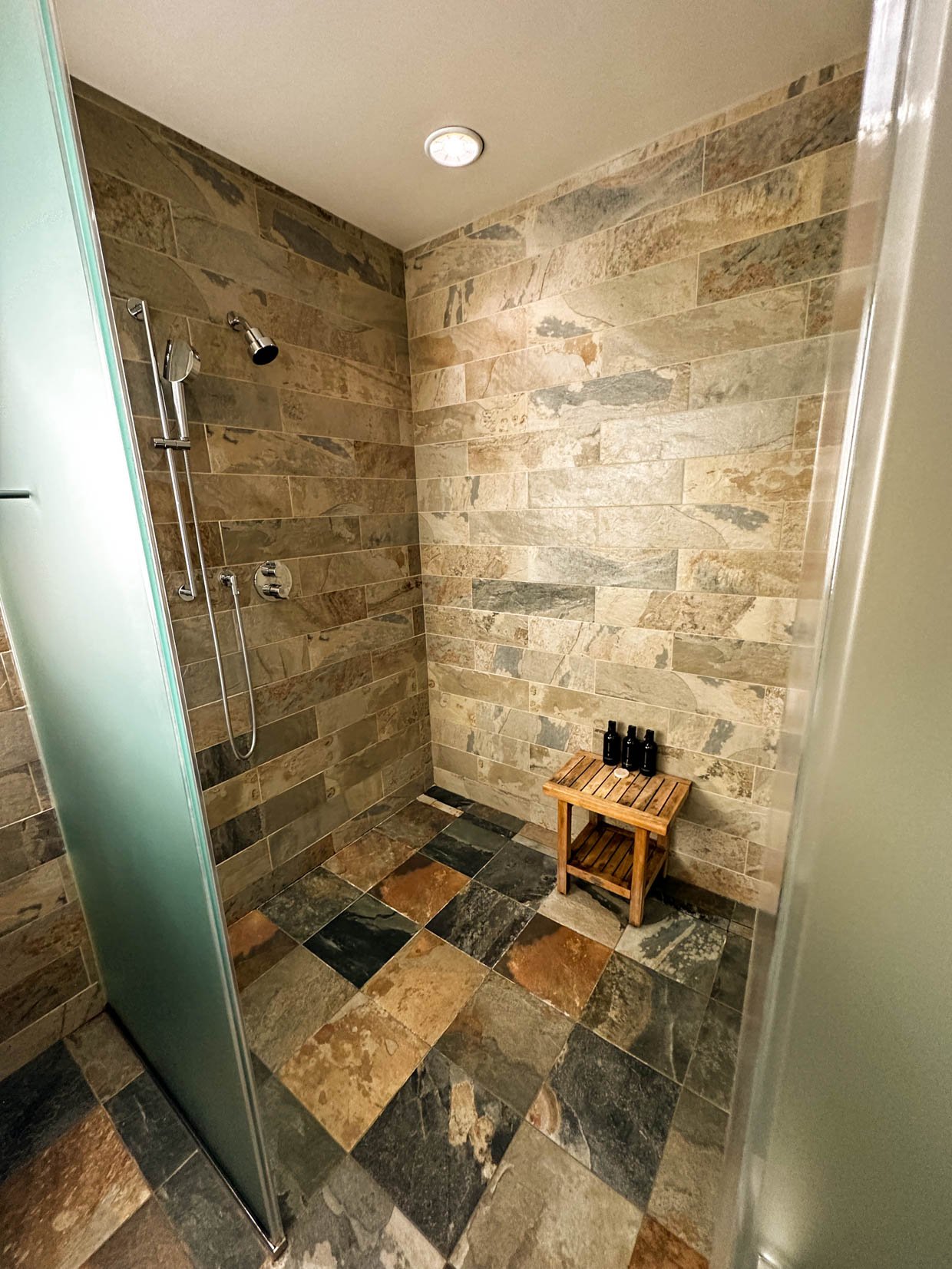 Stay in the Lodge, and you might just select one of its most special rooms, the two-story Celestial Suite. This 1800-square-foot space sits beneath the observatory, where wraparound windows offer views of the golf course, forests, and the mountains. The living space sits on the lower level, which connects to the upstairs bedroom via a custom spiral staircase.
If you're feeling more adventurous, consider the barefoot luxury of Primland's three treehouse rooms. Taking inspiration from birdhouses, these small homes sit high among the treetops over the Dan River Gorge. Each features a comfy King-size bed, exposed wood walls, beamed ceilings, and impressive views of the Kibler Valley below from a 564-square-foot deck.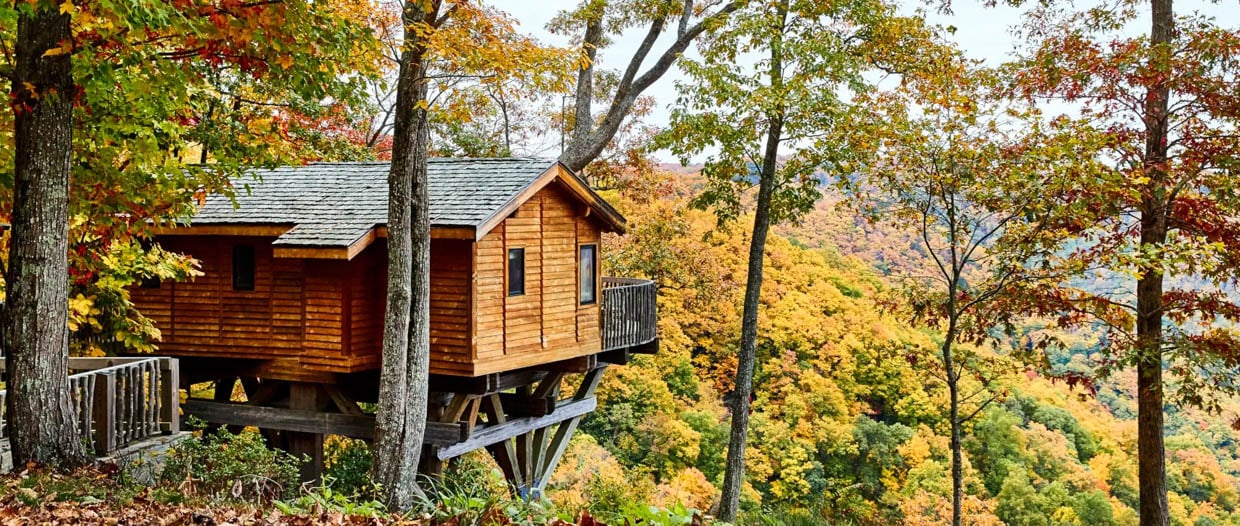 A must-see on any visit to Primland is the observatory. Book a reservation on a clear night, and you'll be treated to a fantastic view of the night sky. The rotating dome's slotted aperture provides a clear view of the stars above while blocking out ambient light and the moon. During your star-gazing experience, you'll get a tour of the skies by an astronomy expert and watch detailed images come into focus on the observatory's high-powered telescopes. We visited on an especially chilly winter night, and dressing warmly was a must. Thankfully, the resort provided us with blankets for added warmth.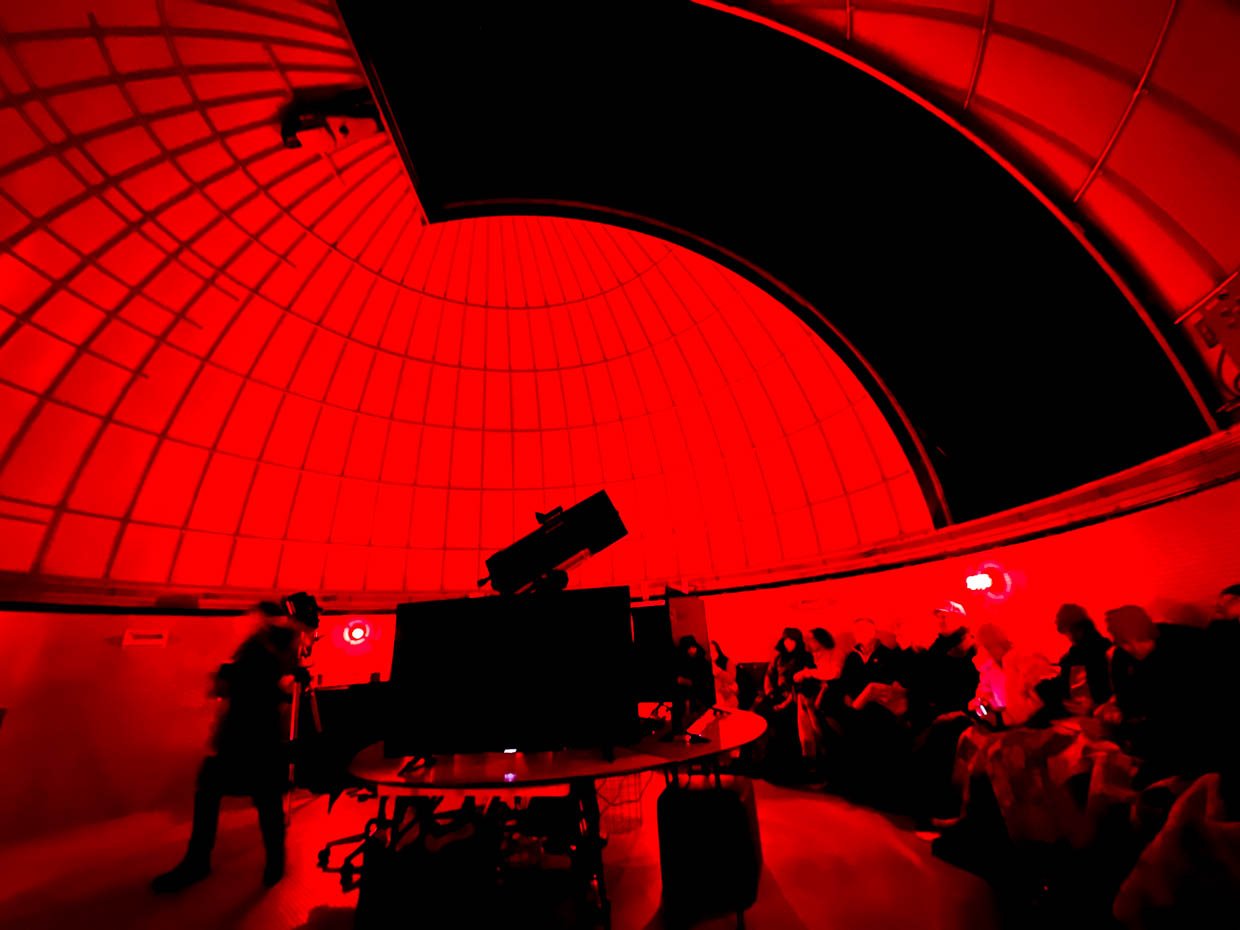 Dining at the Primland is a treat, with two tasty dining options in the Lodge. Elements serves breakfast and dinner in a fine-dining atmosphere with a focus on fresh, seasonal ingredients. To start the day, we enjoyed a fantastic biscuit, fried egg, and bacon sandwich and delicious house-made cinnamon donuts with a maple sugar dipping sauce. Dinner time gave us a perfectly juicy filet mignon accompanied by heirloom veggies, a potato gratin, and fresh-baked dinner rolls that we could eat by the dozen. For casual all-day fare, the 19th Pub serves burgers, fries, salads, a full bar, and one of the best appetizers ever - Pig Candy - thick-cut, smokey bacon coated with a delectable mix of maple syrup and cayenne pepper. The resort also has a wine cellar and relaxing family-style dining with live bluegrass music at Stables Saloon on Friday and Saturday evenings.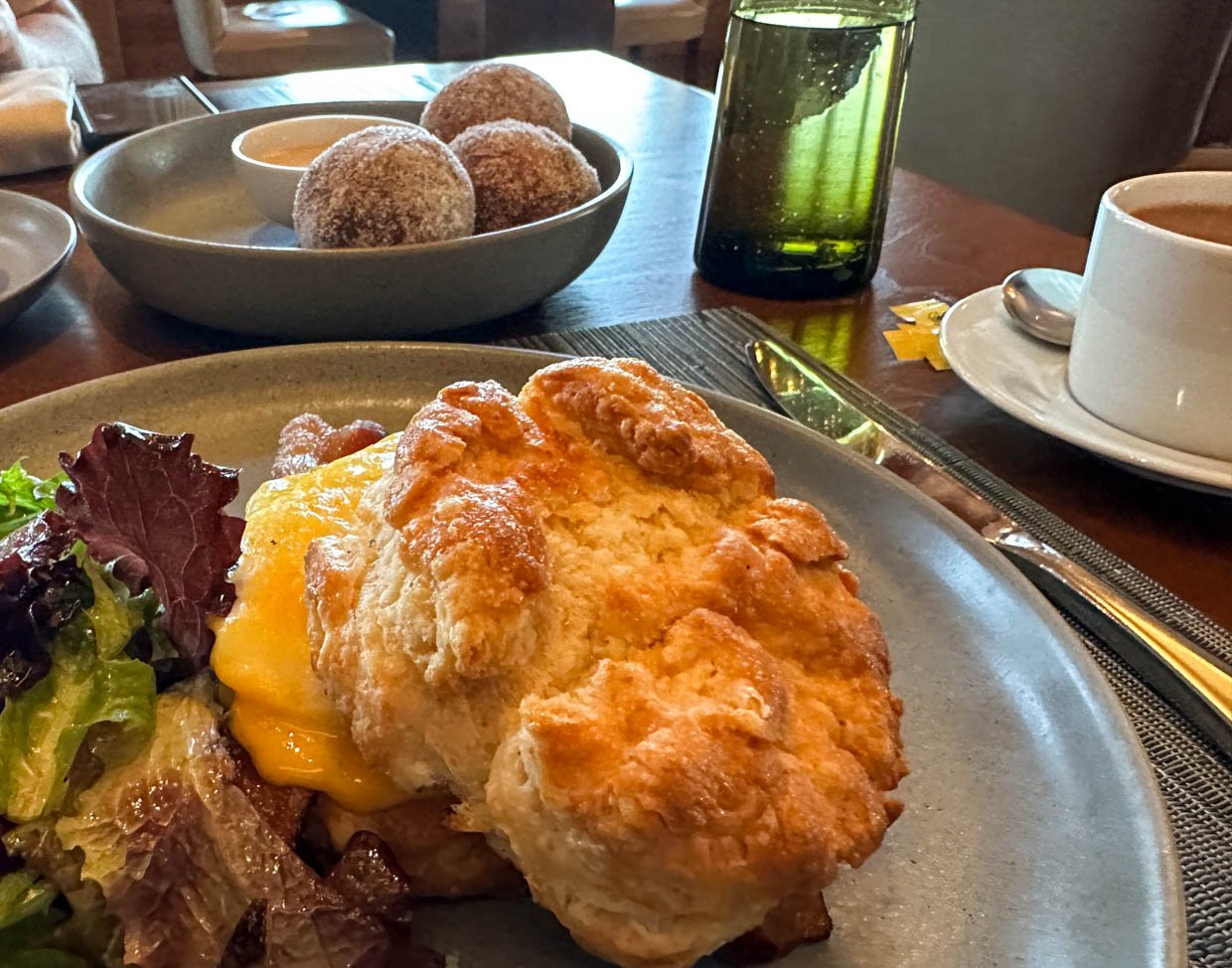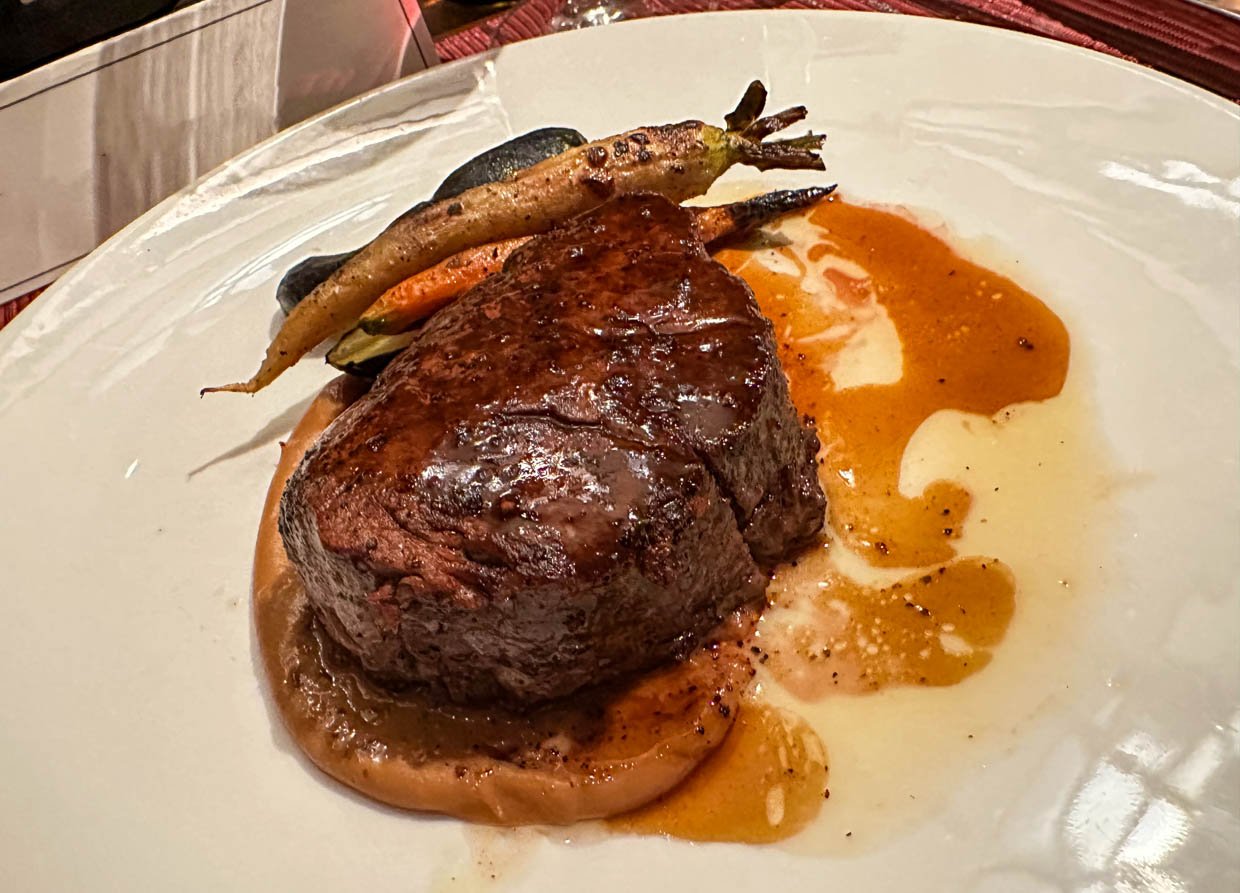 When you're ready to head outdoors, there are many great activities to experience at Primland. Head out on an all-terrain drive on one of the resort's recreational terrain vehicles, go catch-and-release fishing in a stocked pond, or take a morning horseback ride at the foot of the mountains. Perhaps enjoy a hike through the woods, take aim with archery or air rifles, or do as we did and bust out the 12-gauge shotgun at their extensive 14-station sporting clay course. That's all assuming you don't spend your day at the resort's 18-hole, 7053-yard, Donald Steel-designed golf course.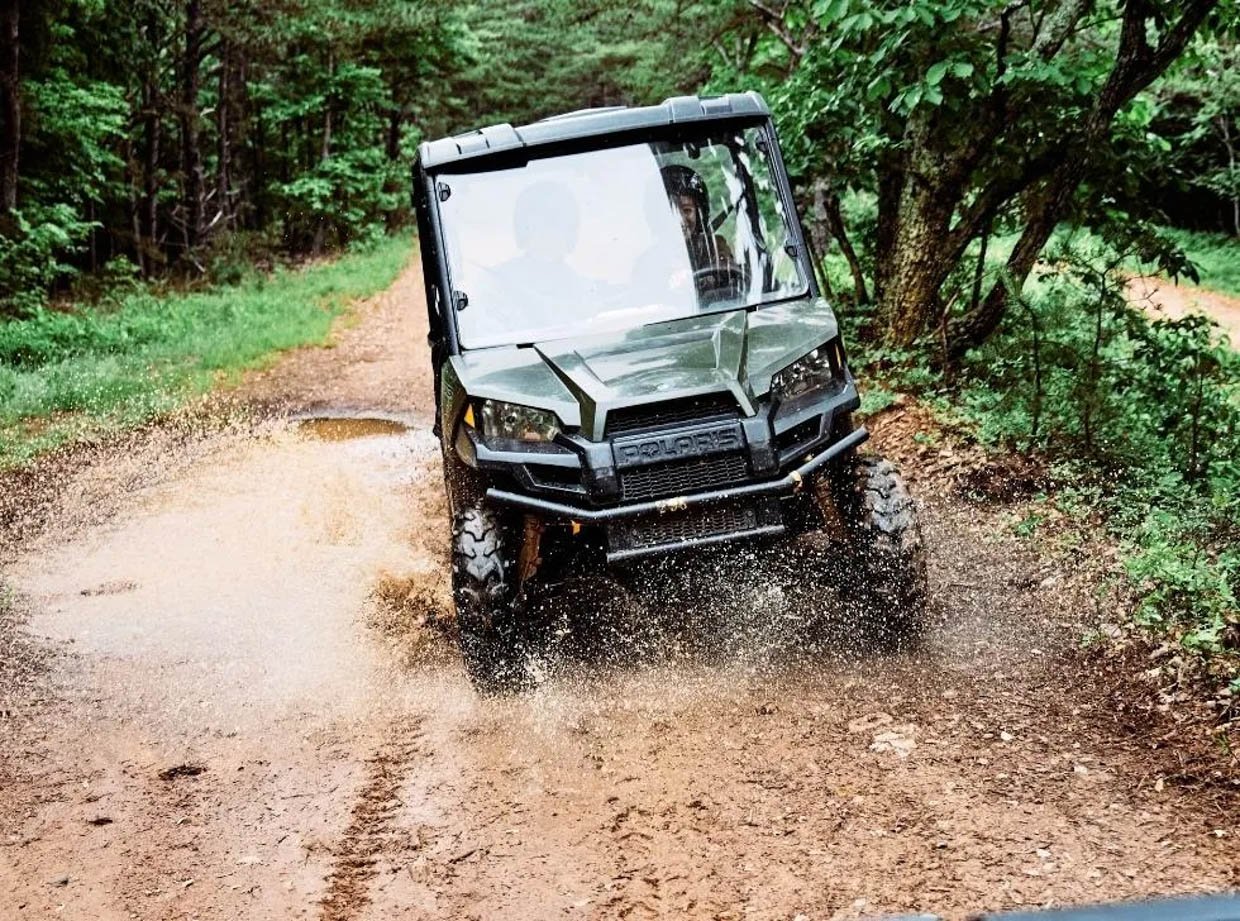 Primland Resort is located in Meadows of Dan, Virginia, about an hour from Winston-Salem, NC, a 90-minute drive from Greensboro, NC, or Roanoke, VA, and about two hours from Charlotte, NC. It's about a 5-1/2 hour drive from Washington, DC. With everything this incredible luxury resort has to offer, it's well worth the drive.