Pictures at an Exhibition Steinway Concert Grand Piano
art | pianos | steinway | April 24, 2023
Words by Vic Arkoff
One of the most elaborate custom pianos in history, Pictures at an Exhibition, was created by noted painter/pianist Paul Wyse. The one-of-a-kind Steinway & Sons Model D concert grand piano features 24-carat gold, cast bronze, and classically painted scenes to pay tribute to Modest Mussorgsky's most profound composition for solo piano.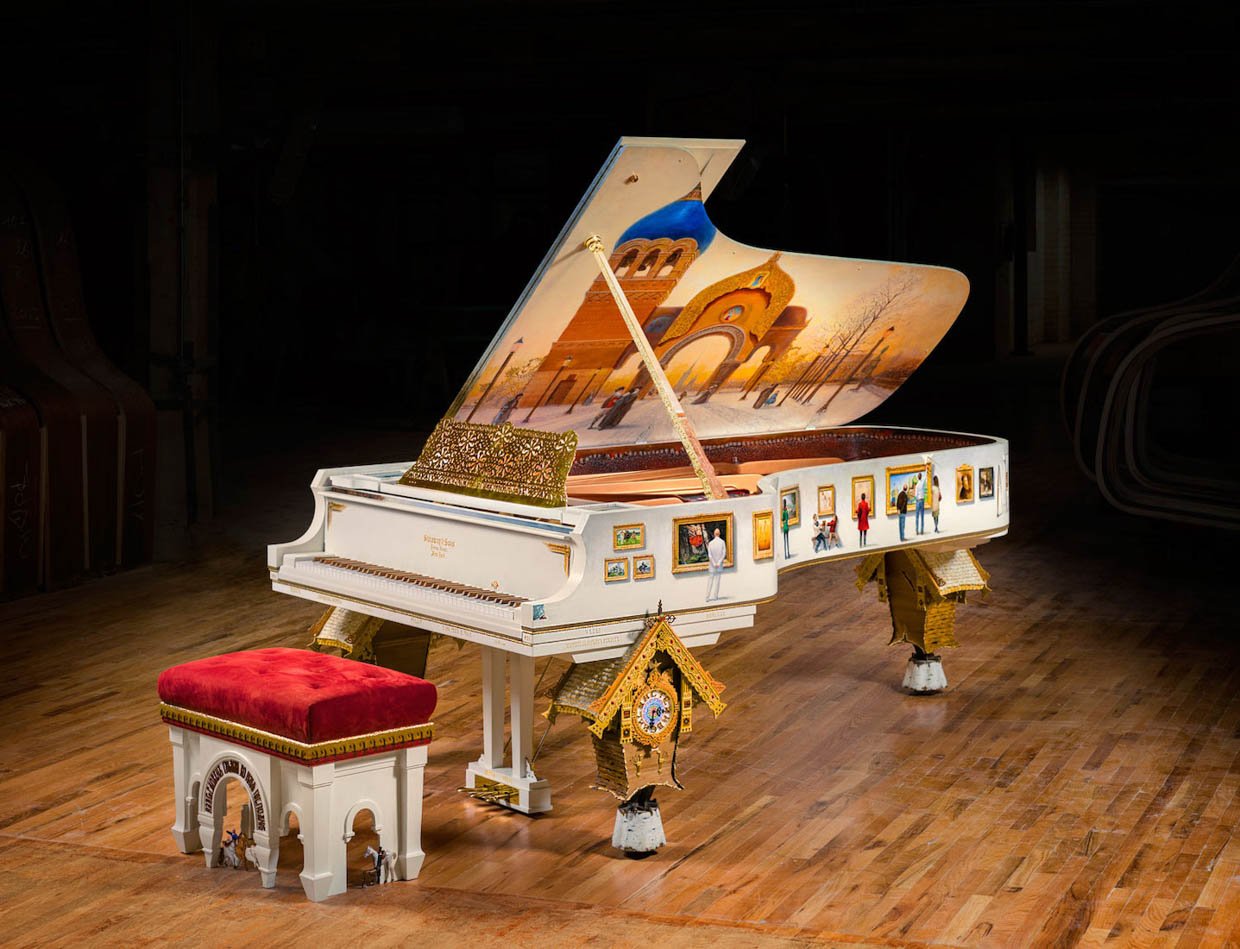 The 1874 composition was written for the piano in just 20 days, was orchestrated by Maurice Ravel in 1922, and became a surprise rock hit with ELP's 1971 electronic keyboard version. Each of the 10 movements is a musical interpretation of a painting by Mussorgsky's friend Viktor Hartmann. The paintings were shown at the first concert performance of the work, but have since been mysteriously lost, so Wyse came up with his own interpretation for the Steinway masterpiece.
The piano stool features carvings of people from the Hartman originals. And the cute chick above the keys cheekily points to D-flat, a nod to the last note of "The Ballet of the Unhatched Chicks."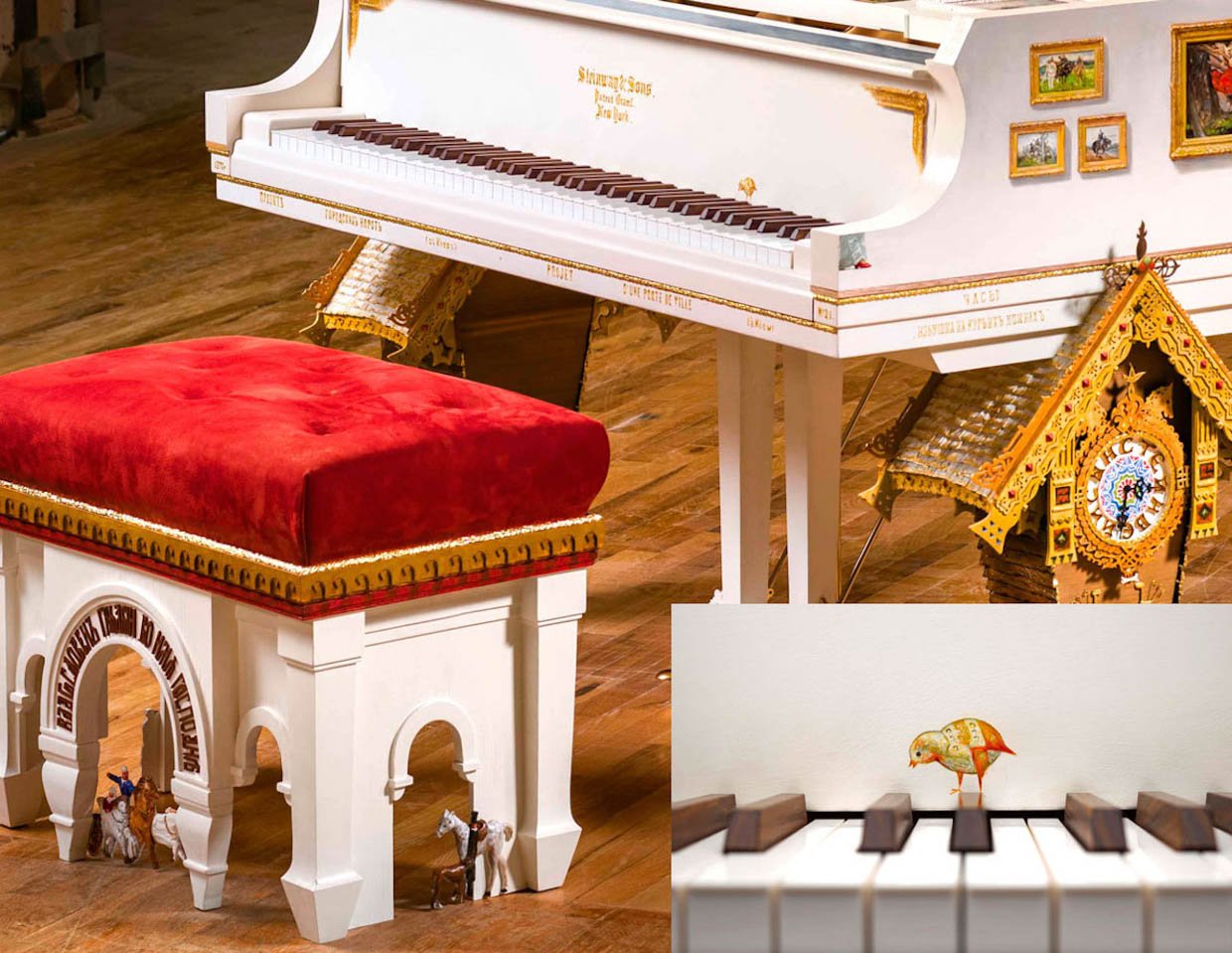 We spotted the pricey piano at the Steinway & Sons headquarters in NYC during an event announcing a unique partnership between Steinway and Explora Journeys, a luxury cruise line debuting this summer. In a cruise history first, every boutique Explora Journeys ship will feature Steinway pianos and onboard recitals by virtuoso pianists plus surprise guests.