The Awesomer is reader-supported. When you buy through links on our site, we may earn an affiliate commission. Learn more.
Personal Assistant Death Star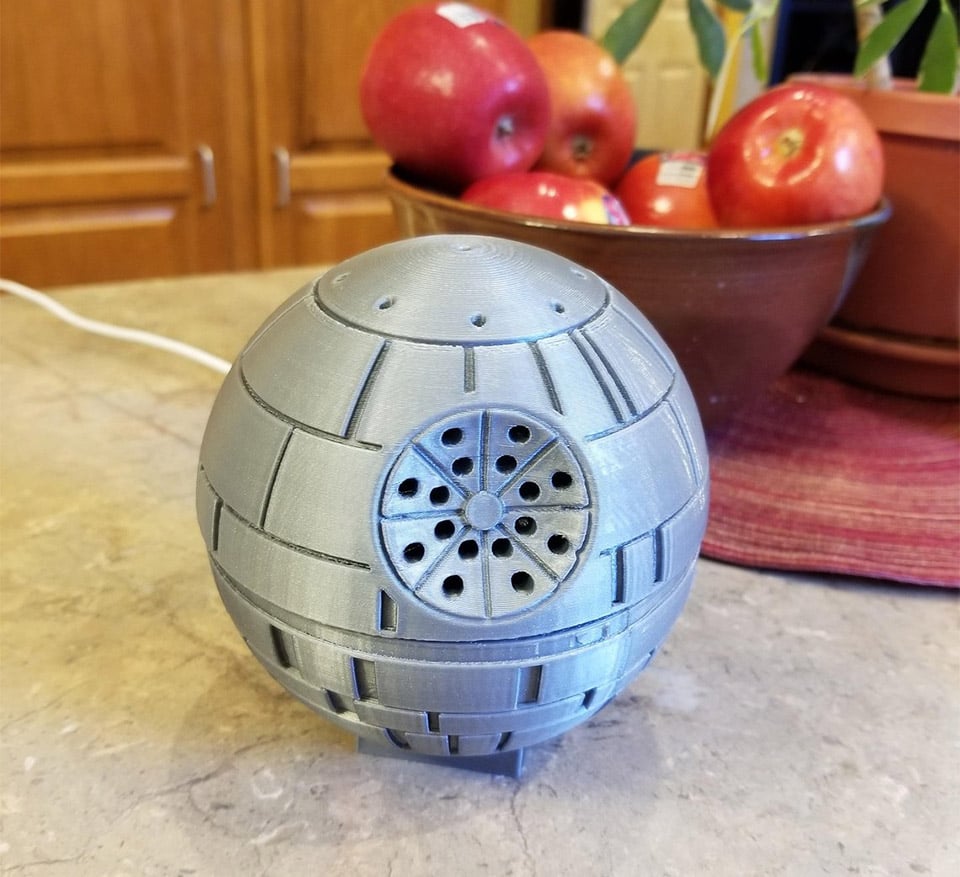 Convert your Amazon Echo Dot or Google Home Mini into The Ultimate Power in the Universe with this 3d-printed accessory from 9seventy3D. Simply pop your speaker inside the case, and your personal assistant will instantly be part of The Dark Side.