Our Vegas Odyssey with MGM
las vegas | travel | November 7, 2018
We flew to Las Vegas for another off-road adventure with the Trail Trek Tour. While we spent our days on the trails, we spent evenings enjoying the comforts of the new Park MGM, eating like kings, enjoying nightlife, and getting a taste of what MGM Resorts has to offer.
Formerly home to the Monte Carlo, the Park MGM resort features a fresh new look and amenities throughout the property. The design blends modern and natural elements to provide an atmosphere of relaxed sophistication, providing a welcome getaway when you're ready to leave the action on the casino floor.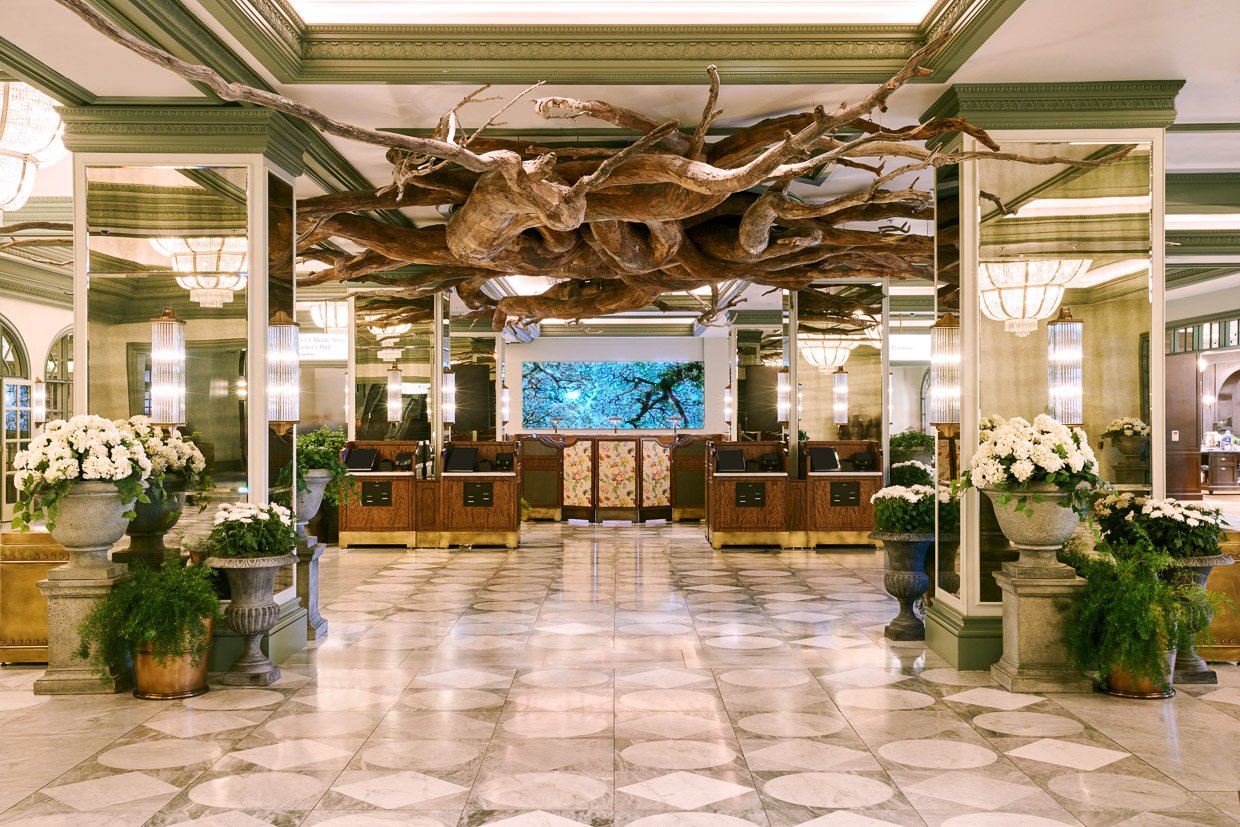 Park MGM's newly renovated rooms are comfortable and well decorated, equipped with modern conveniences like a wall-mounted flat-screen TV, high-speed internet, USB charging ports, all presented in a bold, yet sophisticated atmosphere.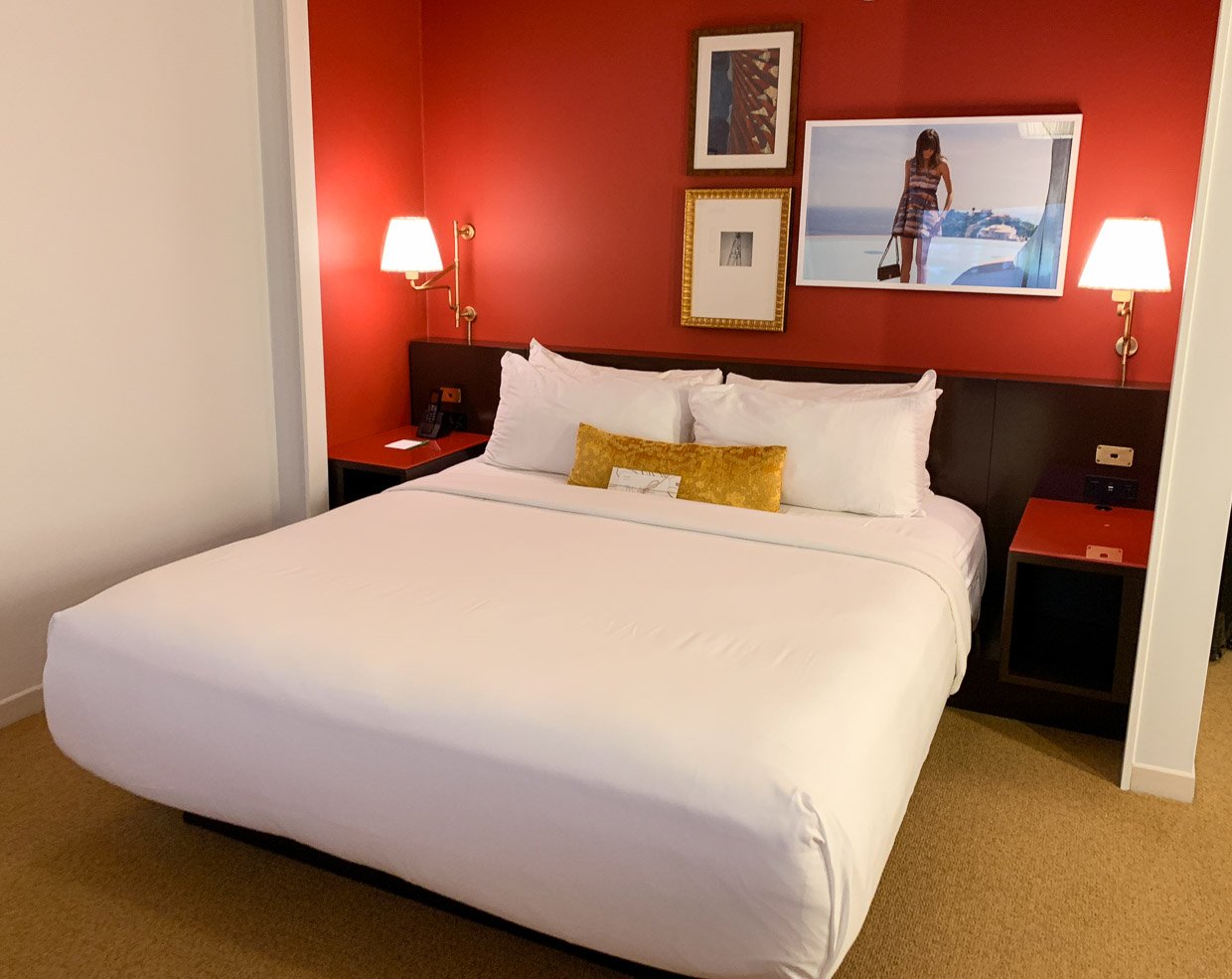 The view from our room was quite dramatic, overlooking the pool area, as well as the shiny modern towers of the CityCenter development, which includes two other MGM properties: Aria and Vdara, which arewithin easy walking distance of the Park MGM.
On arrival, we were treated to an afternoon in the Park MGM's spa, where we enjoyed a fantastically therapeutic massaage (Lorna has magic hands,) along with rejuvenating sauna, steam, and hot tub facilities. The only thing we'd do differently is visit again on our final day in order to unwind from all of the activities of the week.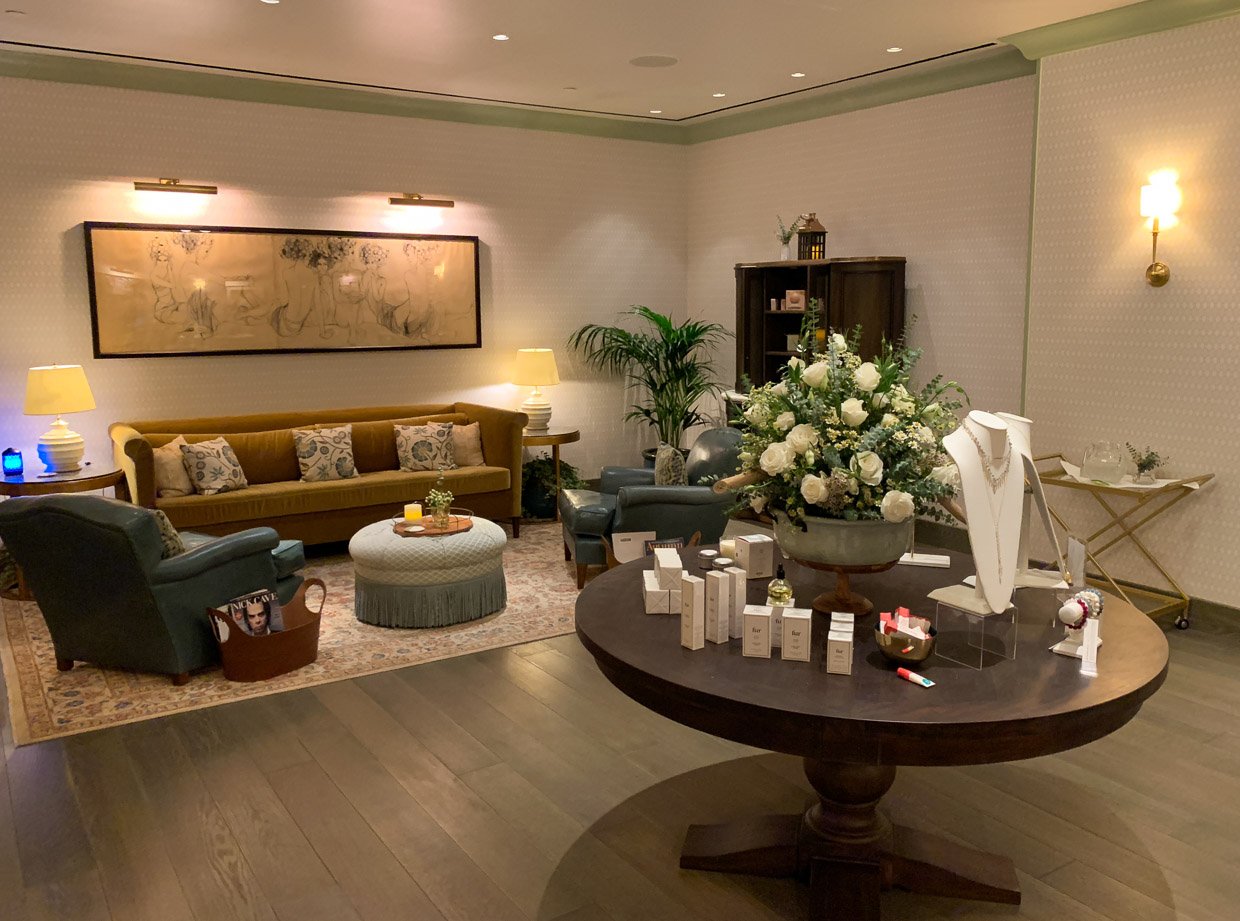 Among the numerous dining options at MGM's resorts in Vegas is Libertine Social, a wonderful contemporary American gastropub led by famed chef Shawn McClain, and located at the Mandalay Bay Resort. As is often the case in Las Vegas, the dining room is quite impressive, with high ceilings, vibrant and eclectic artwork collected from across the country, and an open kitchen, where delectable bites come to life.
The menu features a mix of small and large plates, and encourages sharing. Highlights include the "fried egg", which is filled with a delectable mix of corn pudding and caviar; the pork spare ribs, served up with a zesty carolina BBQ sauce, balanced with a sweet watermelon salad; and a mindblowingly good black truffle pizza with fontina, parmesan, and farm egg.
While at Mandalay Bay, we took in one of our favorite Cirque du Soleil performances, Michael Jackson: ONE. If you've never seen this show, it's a must the next time you're in Vegas. From the start to the finish, it's a visual and sonic feast, melding amazing choreography, acrobatics, and amped-up versions of the King of Pop's greatest tracks. There's so much to take in that you might need to see it twice to catch all of the details.
Returning to the Park MGM for the night was a welcoming respite from the sensory overload of the Cirque show, with the grassy green and sky blue tones of the hallways leading to our room providing a calm and welcoming pathway.
We had a big day of activities ahead of us, so we needed a hearty breakfast. The Park MGM's casual restaurant Primrose offers the perfect spot to start the day. Like the hotel's lobby, the atmosphere at Primrose offers a relaxed, yet upscale energy, with a plethora of natural elements integrated into the design. It's like someone dropped a French country home into the middle of Las Vegas.
Breakfast portions are hearty at Primrose, and you can't miss with their outstanding eggs benedict, served on brioche with a either ham or blue crab; their perfectly crispy smashed fingerling potatoes; or a decadently sweet fresh-baked cinnamon roll. The restaurant offers breakfast, sandwiches, appetizers, and juice blends all day, while dinner adds on richer items like a ragu pappardelle, and a filet mignon with a bone marrow duxelle, mushrooms, and bordelaise. Yum.
Of course, there's plenty to do outside of the resorts when visiting Las Vegas, and we spent the day exploring aisle after aisle of custom vehicles at the SEMA Show, then followed that up by watching 900 horsepower trophy trucks take to a dirt track to qualify for the Baja 1000 with BFGoodrich Tires.
We followed that with a full day of off-roading in the rugged and ready Toyota TRD Pro truck and SUV lineup in the mountains about an hour west of Las Vegas. We've got lots of photos and video to share from our that part of our adventure, so keep an eye out for a follow up post in the coming days.
Exhausted from our travels, and back at our home away from home, we were ready for relaxation and some cool drinks, so we stopped at the Park MGM's Juniper cocktail lounge to see what they had to offer.
Currently stocking 86 different gins, Juniper offer the largest selection of the herbacious spirit on the Vegas Strip. Their cocktail menu includes a variety of unique and fancifully-presented drinks made with gin as their primary spirit, but they offer a full selection of premium drinks to suit any taste. While the drinks are top notch - offering the spectacle of smoke and fire among their tricks - the atmosphere is appealingly accessible and unpretentious.
Our last evening brought us to Bavette's Steakhouse and Bar, which is one of our favorite new restaurants in Las Vegas. Based on its sister restaurant in Chicago, the room is incredibly sexy and swanky, making it the perfect spot for a romantic dinner for two, or a business dinner to impress clients. The richness of the decor, dim lighting, posh seating, and stellar service makes the place feel like a 1930's social club, and it even has its own speakeasy hidden away.
Steak is the dish of choice at Bavette's, with the dry aged 22oz. bone-in ribeye winning our award for the most mouth-watering selection. The beef is impeccably cooked and seasoned, with great depth of flavor, and a rich bernaise sauce on the side. Like any good steakhouse, the sides and starters are killer too, with a perfectly-balanced mixed green and apple saled with candied pecans, fennel, and manchego; a decadent truffle mac and cheese with white cheddar, and an even more sinful side, thick cut bacon with maple and black pepper that was as good as any Christmas ham. We only wish that our hotel room had a fridge so we could have saved some leftovers for the next day.
Whether your Las Vegas escapades have you heading for adventure in the desert, or just seeking entertainment on the Strip, you need a comfortable place to call your home base. The Park MGM offered us a great place to regroup and restore between activities, with comfortable accomodations, exceptional dining and drinks, a relaxing spa experience, and a great location right on the Strip, right between the New York-New York, and CityCenter.
Many thanks to the sponsors of the Trail Trek Tour: Toyota, MGM Resorts, and BFGoodrich Tires, who covered the costs of our travel and accomodations. Stay tuned for more coverage from our off-road antics in the very near future.