Our Camry Southern Adventure
south | southern | toyota | travel | united states | November 1, 2017
We teamed up with Toyota to drive the all-new Camry to Charleston, SC, Savannah, GA, and St. Augustine, FL to learn about some of America's oldest neighborhoods. It was a gluttonous, gorgeous, haunting, and humbling experience, with just enough history and humor thrown in.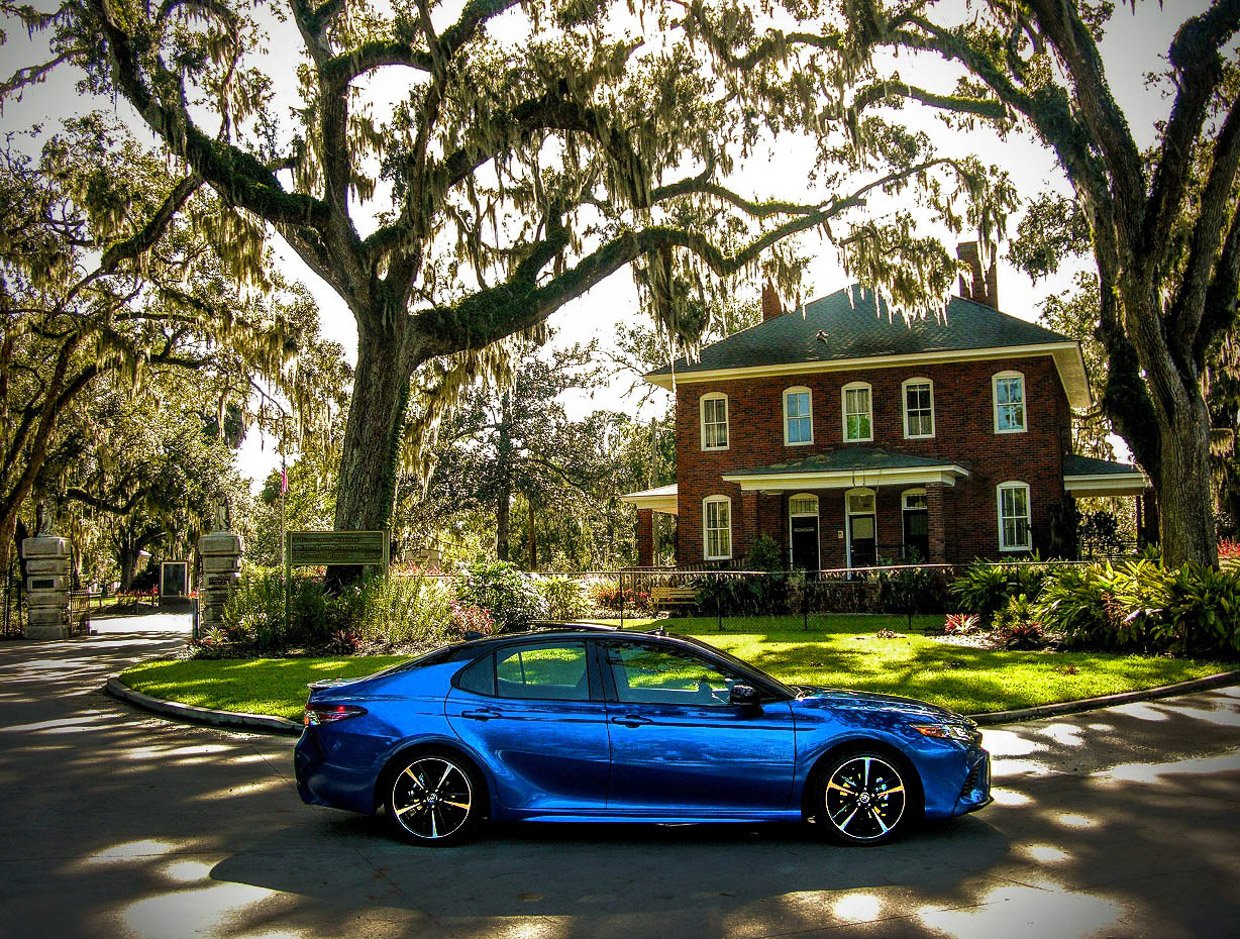 Here are ten things you need to know about this triple-play southeastern road trip, and why it remains one of the best ways to get a fat slathering of southern culture in a super short period of time. Just be sure to bring your appetite and manners, because they like to do things different down south.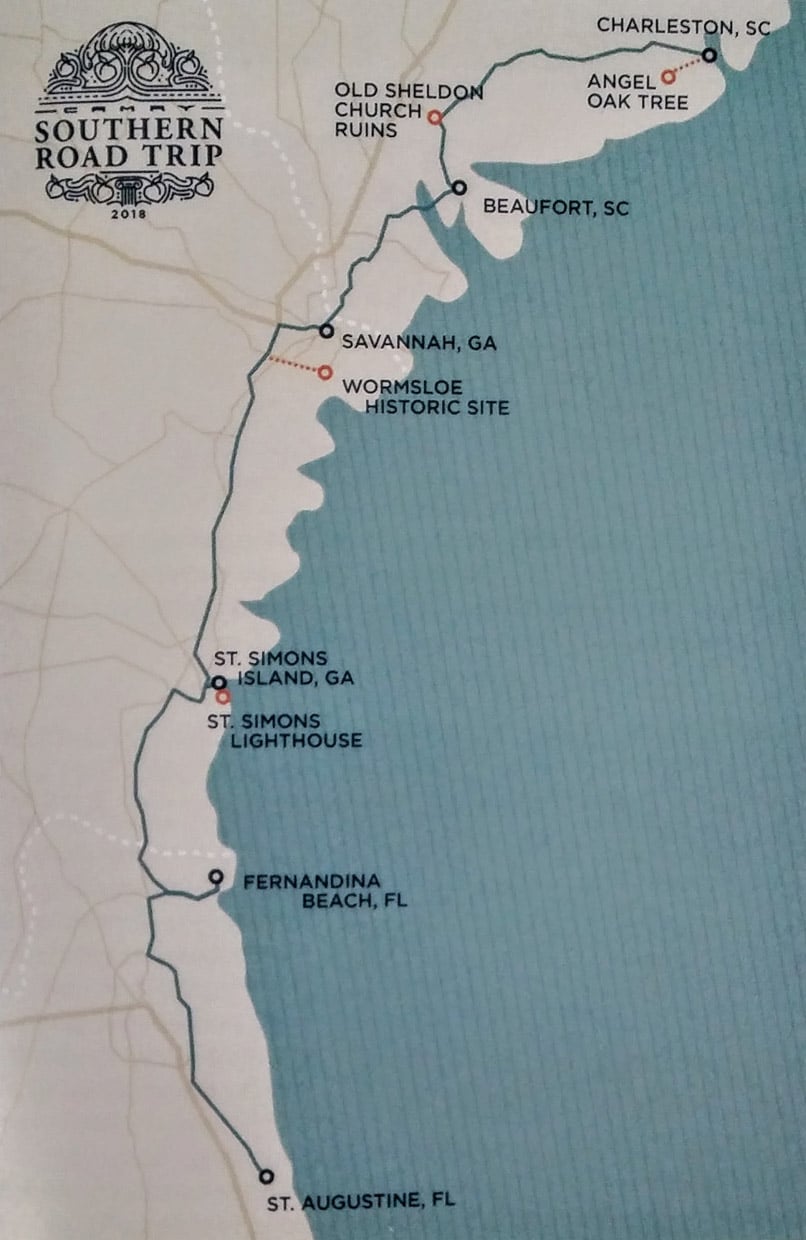 Your road trip is only as good as the vehicle you are driving, so choose wisely. For this particular jaunt, we went with a 2018 Toyota Camry XSE in a two-tone paint scheme with paddle shifters, quad exhaust, and a 301 horsepower V6. While cruising from one stop to the next, we received quite a few thumbs-ups and compliments from passersby and other drivers, as they admired the latest and greatest Camry in all of its glory.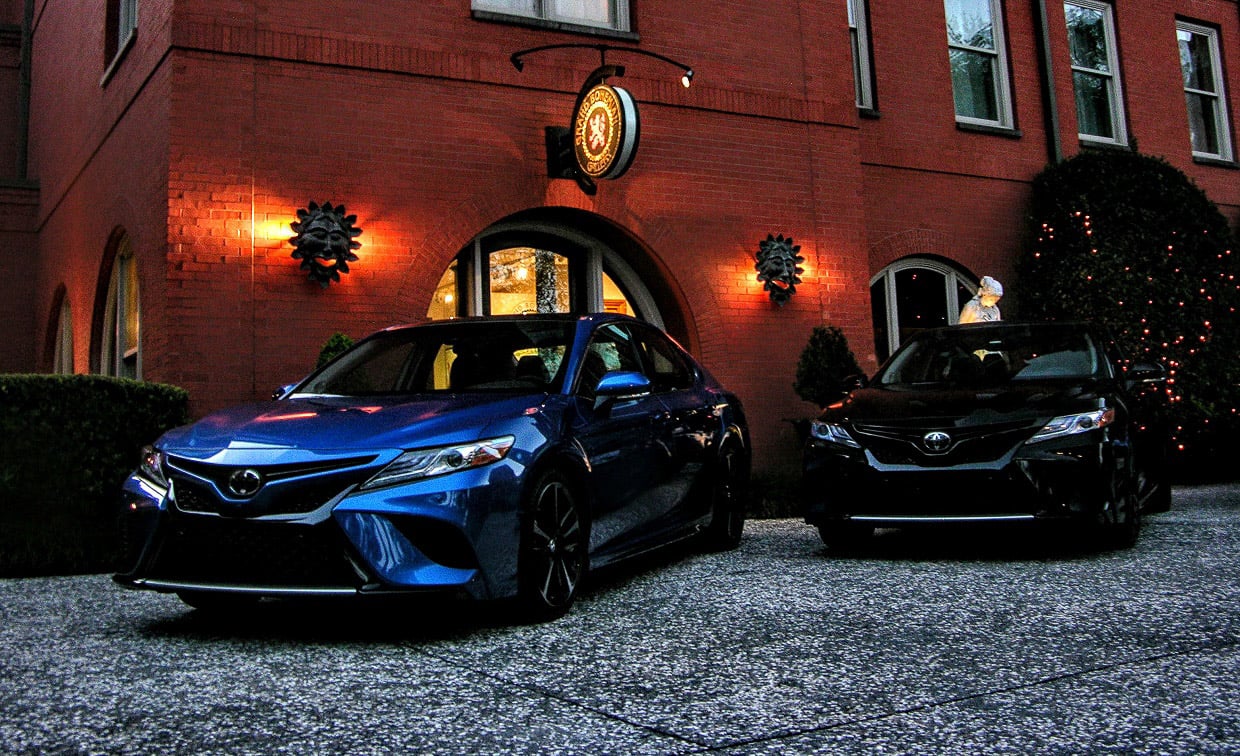 Outfitted with the latest Entune 3.0 infotainment suite, Toyota Safety Sense technology, an 800-watt JBL audio system, and luxury amenities typically reserved for Lexus, this Camry is a sedan that screams, "Let's go places!" Just be sure to opt for things like sonar detecting, blind spot monitoring, bird's eye view cameras in order to keep safety at the forefront at all times.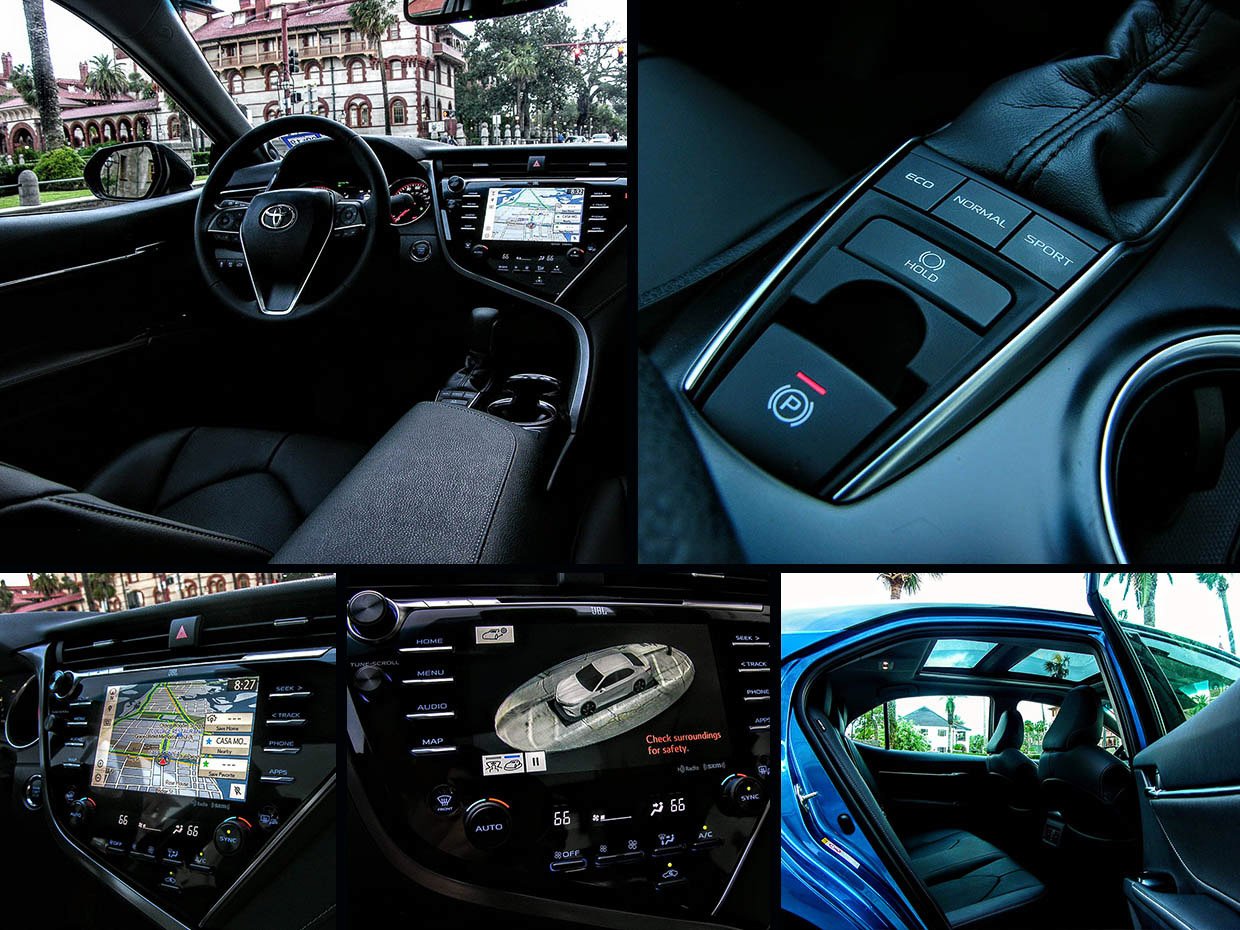 In true road trip fashion, upon arrival at every destination we were ready to climb out of the car and stretch our legs for a hot minute. We were delighted to find that all three cities were ideal for exploration. So regardless of whether you are taking a two-hour tour in Charleston, indulging in a boating adventure in St. Augustine, or merely wish to stroll across the street in Savannah to check out a church, be sure to read the signage and think about what it must have been like to live in America all those years ago.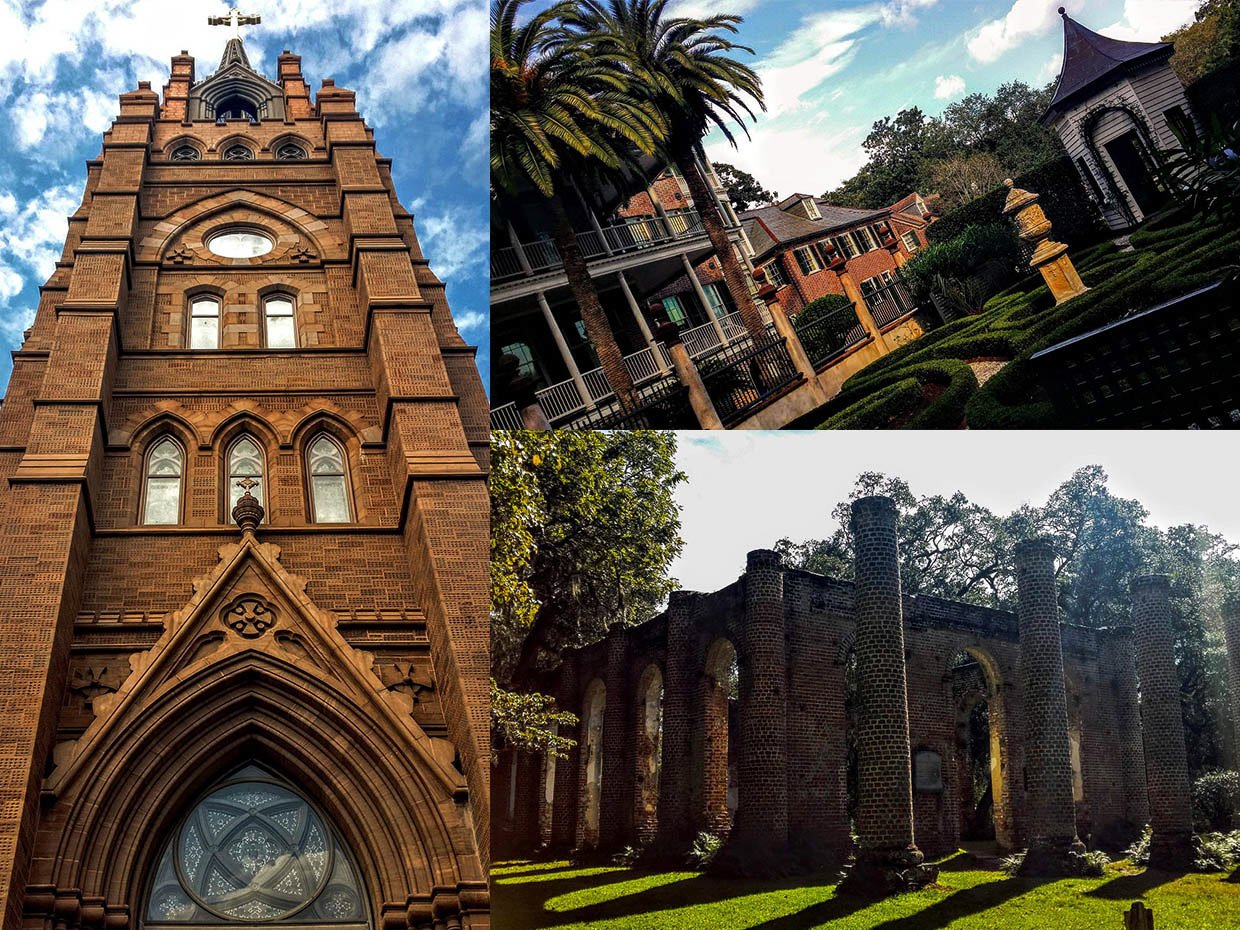 From stacks of fried green tomatoes that have been layered with whipped goat cheese and drenched in hot bacon vinaigrette, to roasted squab pigeons and shrimp and grits, there's a lot to love down south if you are a foodie. Regardless of whether you fancy a pound of butter to go on your sweetbread or a sip of sherry to wrap up the night, this trek has you covered in the culinary department.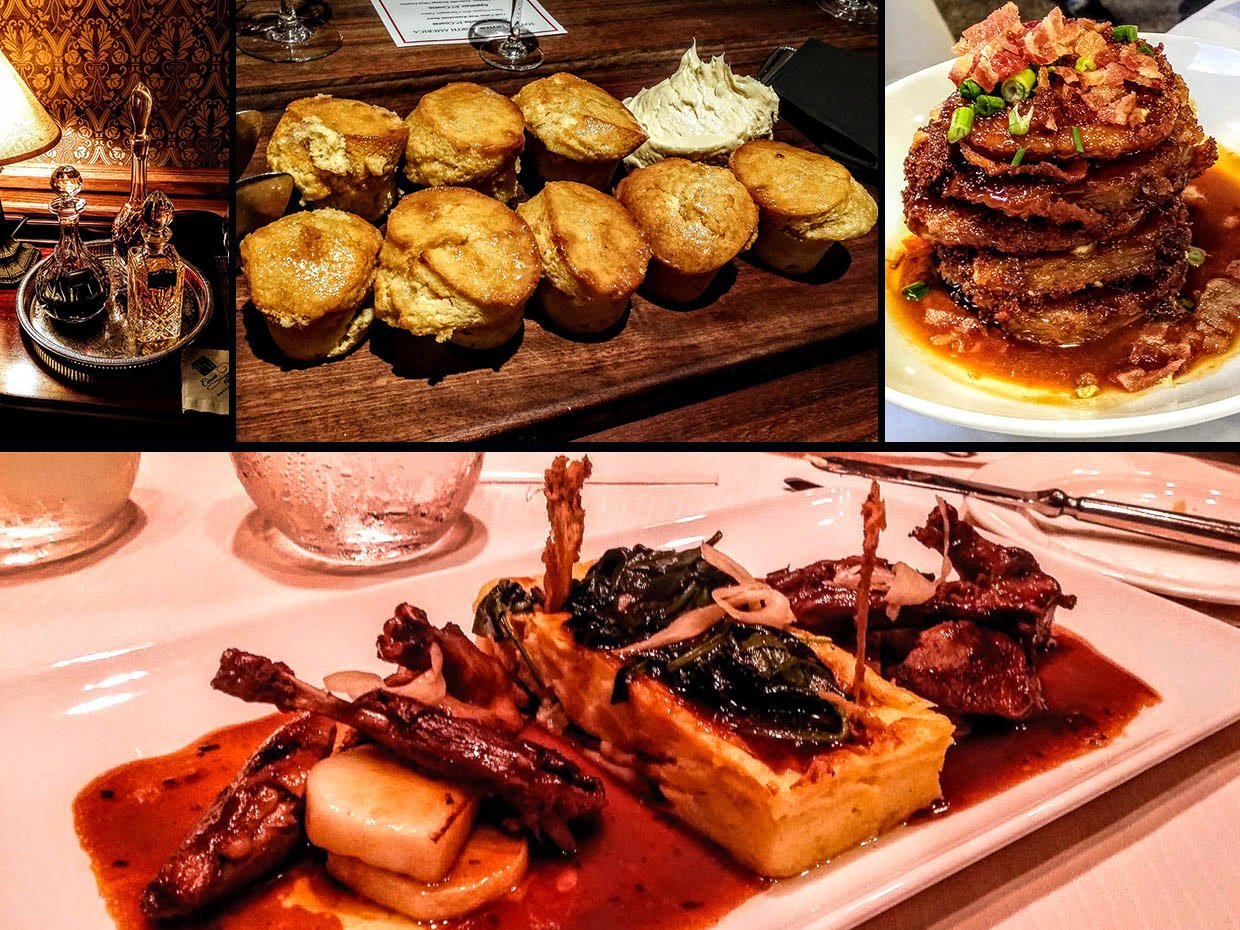 From boat tours and city walkthroughs, to history lessons over dinner and talking to locals, there's a treasure trove of information to unearth in all three of these cities. Tales of atrocities, triumphs, tribulations, opulence, oppression, and inexplicable otherworldly circumstances are all waiting to be told. Just be sure to tread lightly, because you better believe that most of the places in these cities are haunted as hell.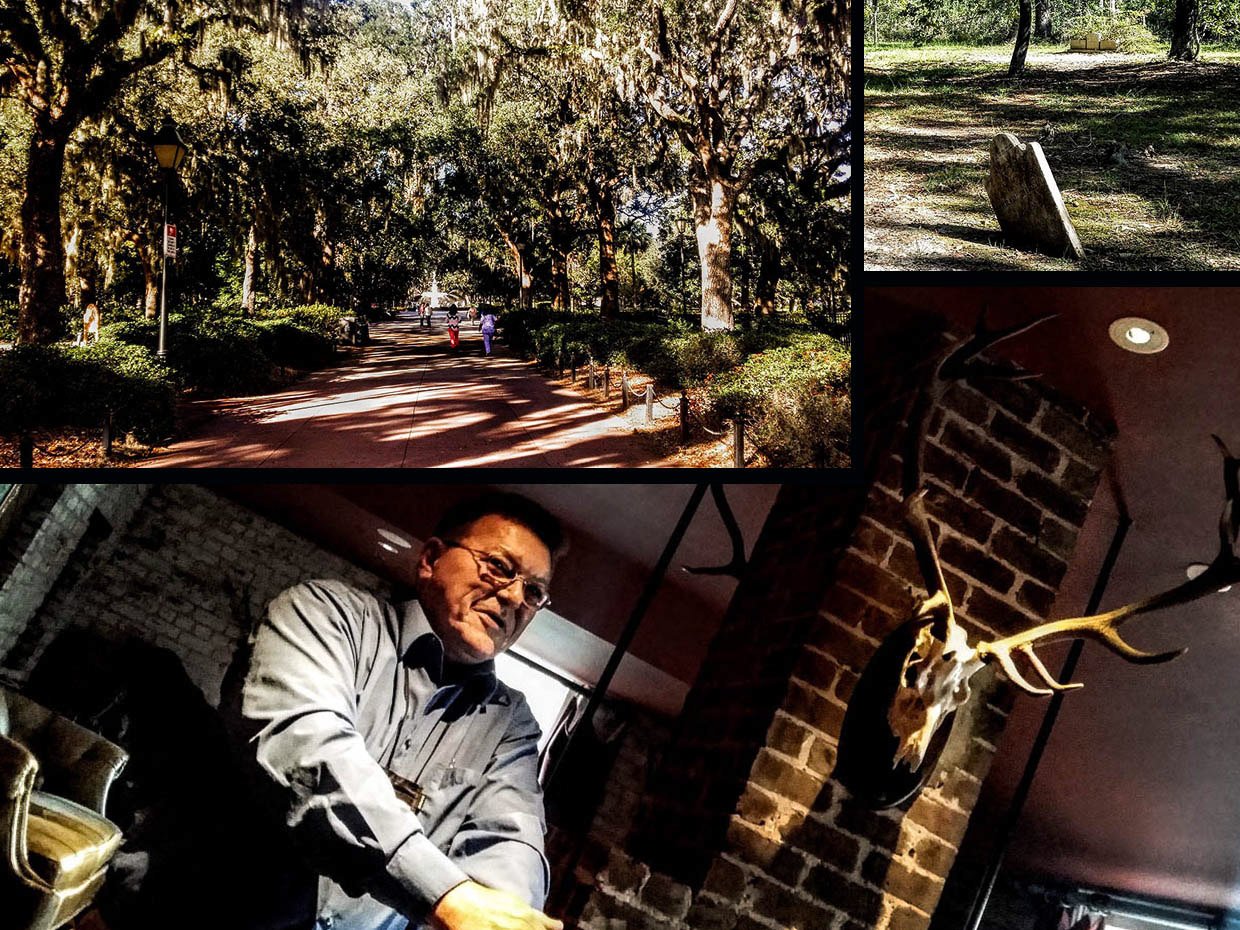 Speaking of spooky shit, be sure to check out things like the Old Sheldon Church Ruins just south of Charleston in Yemassee, South Carolina and Savannah's infamous Bonaventure Cemetery. Serene and stunningly beautiful, there is something eerily awesome about spending a couple hours exploring a graveyard, especially when you discover that some of the headstones feature massive vaults hidden just beneath the surface.
Houses that have been split-up, thus earning them addresses like "8 ½ Legare Street," and wrought iron intricacies on a handmade gate are some of the smaller touches one can expect to find down south. For those of you who want to go big there are also large-scale attractions like Savannah's Forsyth Park, with its Spanish Moss-draped Oak trees and massive fountain, and St. Augustine's Matanzas Bay and all of its architectural wonderments.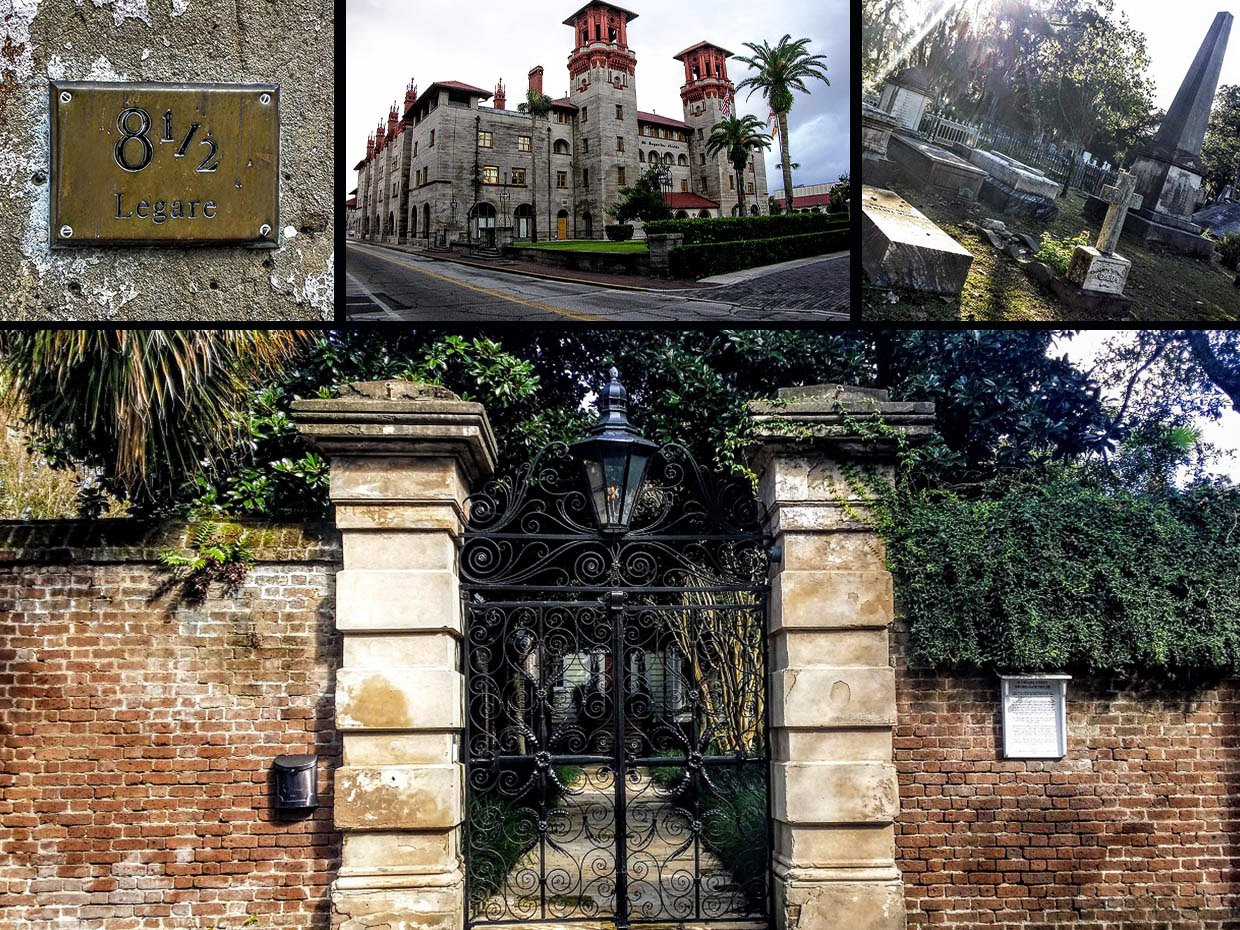 As you traverse down the coast be sure to scope out St. Simons Island in Georgia. Located just north of the Florida/Georgia line, this sleepy little oasis is a haven for those seeking out delicious seafood, scenic views, and the quiet life. Connected to the mainland by a series of small islands and bridges, this stop is a must if you are ever in the area.

Over the course of our nearly 300-mile voyage, a trio of opulent housing opportunities surfaced that beg to be mentioned. Just note that all three stays do come at a premium, and that you also get what you for, which in this case constitutes a world-class experience like no other.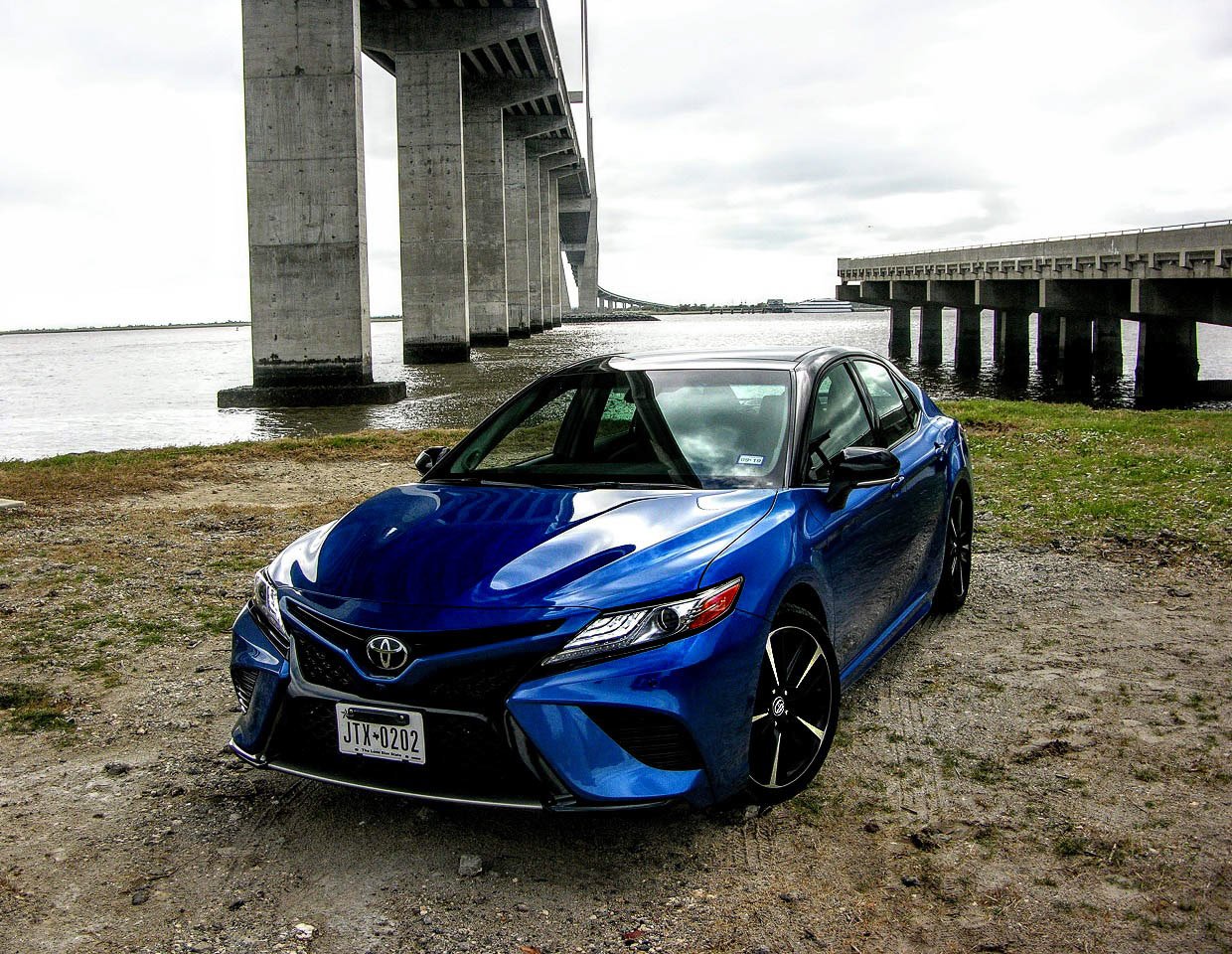 In Charleston, it was the historic Wentworth Mansion, with its hand-carved Italian marble fireplaces, complimentary brandy/sherry/port bar, and warm southern hospitality that won rave reviews from yours truly. Savannah offered up a stay at Mansion on Forsyth, a AAA Four-Diamond hotel with 400 unique pieces of original art, Versace furniture, and a wine tasting like no other. Casa Monica was our last stop, a resort and spa in St. Augustine that packs breathtaking Spanish frescos, fountains, and a sensational cuisine and craft cocktail menu.

This was one of those road trips that took us by surprise in that it offered way more than just the usual tourist experience. Life in this part of the Southeastern United States is like nowhere else on the planet, and demands to be explored and documented.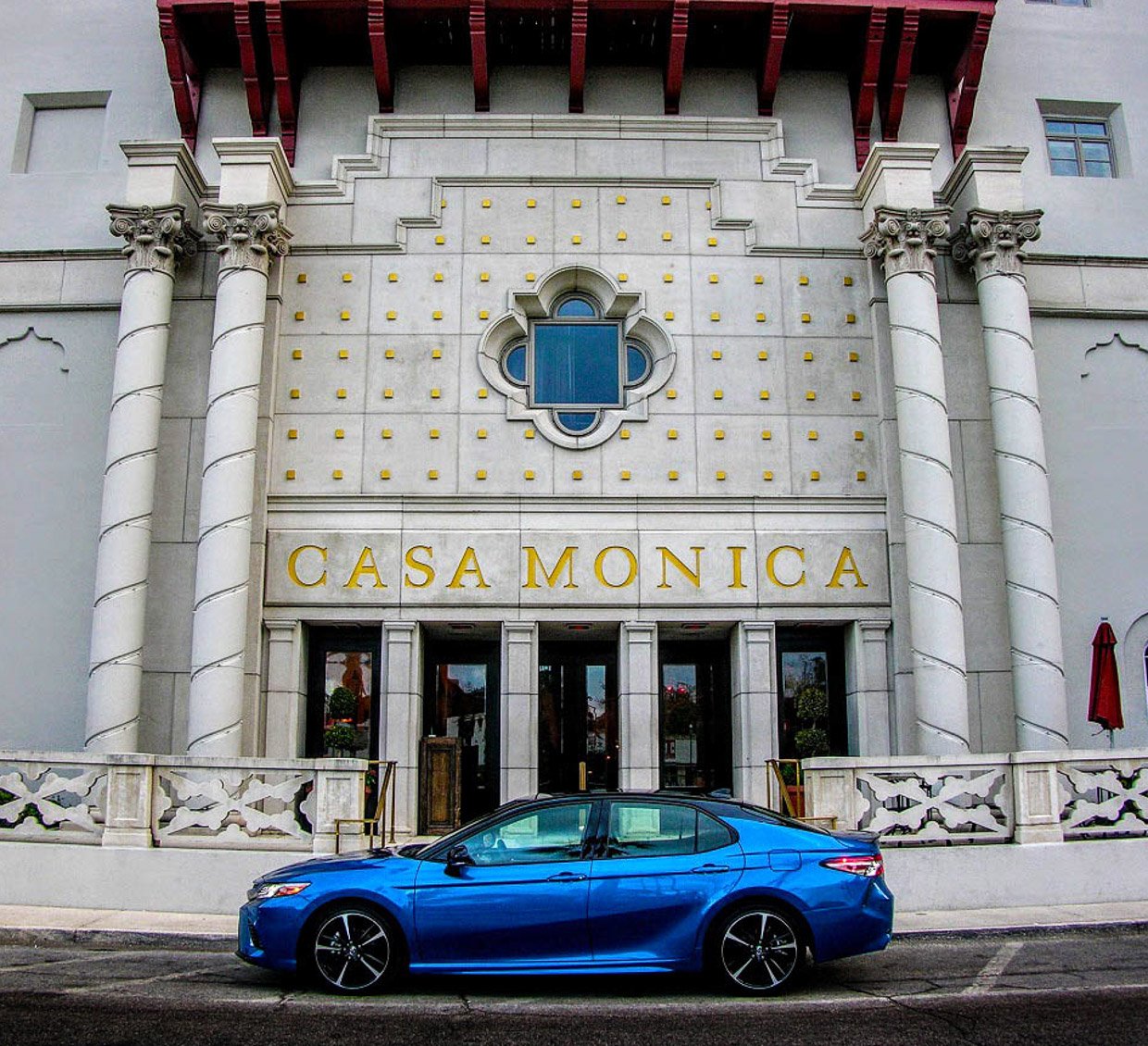 As for the drive itself, while excessive interstate cruising often leaves us wanting, the V6-powered 2018 Toyota Camry XSE kept us engaged, safe, comfortable, and looking cool, further boosting the level of enjoyment found within this road trip. So saddle up and let's go places. All three of these cities are amazing in their own unique way and demand to be experienced.