Win: Old Spice Hydro Wash Pack
giveaways | grooming | old spice | April 23, 2017
This post sponsored by Old Spice
Enter now for a chance to win this great prize pack from Old Spice, including their awesome new Hydro Wash and Sweat Defense in Steel Courage scent, an Old Spice shower speaker, and an Old Spice towel. (Contest Ends 4/24/17.)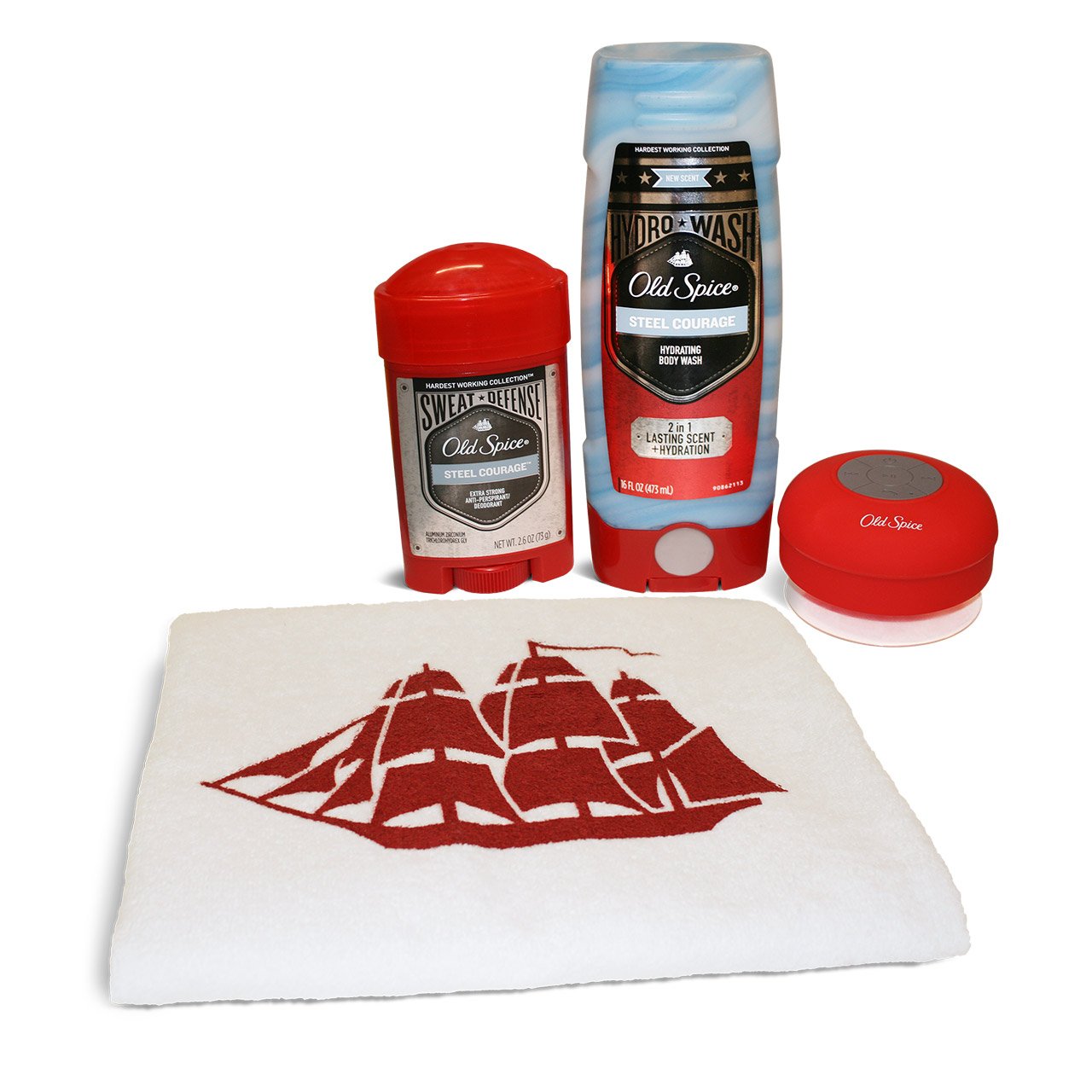 One lucky winner will receive The Old Spice Hydro Wash "Shower Power" Pack. Contents include:
Old Spice Hydro Wash - Combines ultra-superior hydration with Old Spice's long-lasting, masculine scents. Guys, you're smellcome.
Old Spice Shower Speaker - Another way to amp up your shower experience. Power ballads or air guitar optional.
Old Spice Towel - Go ahead, show your #smellegendarystatus to your medicine cabinet mirror-reflection self.
Old Spice Sweat Defense - Your post-shower Hardest Working Collection hero. Because your pits deserve powerful anti-perspirant protection, too.
---
Official Contest Entry Form
Contest Sponsored by Old Spice