Win: Old Spice Holiday Gift Pack
Grab the Manly Man socks from the Old Spice Exploding Yule Log video, along with a Swagger scent gift set with Dirt Destroyer Body Wash, Sweat Defense Anti-perspirant, 2-in-1 Shampoo and Conditioner, plus a sampling of Old Spice hair stylers. (Value $50, Ends 12/4/17).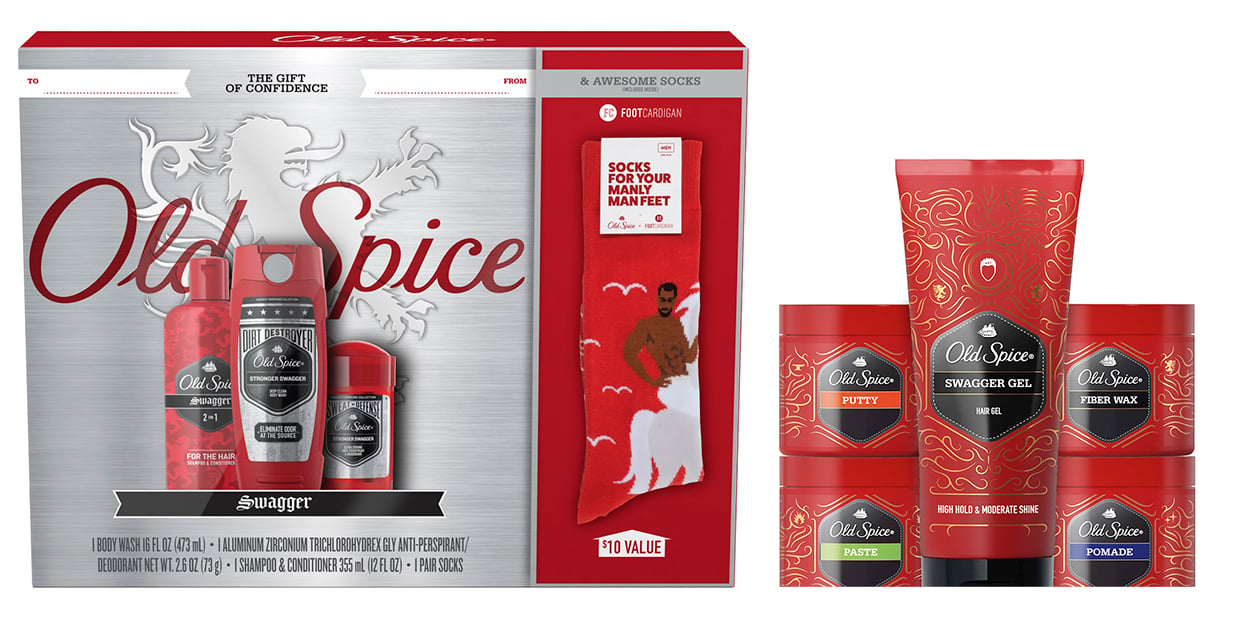 Give Old Spice for the Holidays
This holiday season, give a guy the gift of great scent. Old Spice offers a variety of holiday gift sets featuring anti-perspirants, body washes, body sprays, and more all under $15. Plus, gift sets include a bonus item this year - "Socks for Your Manly Man Feet," starring the Old Spice Guy … on a horse!
Plus, Old Spice hair stylers keep flowing locks in check and make great stocking stuffers that actually fit inside of a stocking. Be sure to check out their Spiffy Pomade, Unruly Paste, and Swagger Gel.
Old Spice gift sets are available from drugstores, grocery stores, mass merchandisers both in-store and online now.
---
Official Contest Entry Form
Contest Sponsored by Old Spice