The Awesomer is reader-supported. When you buy through links on our site, we may earn an affiliate commission. Learn more.
Now I Know 2016 Desk Calendar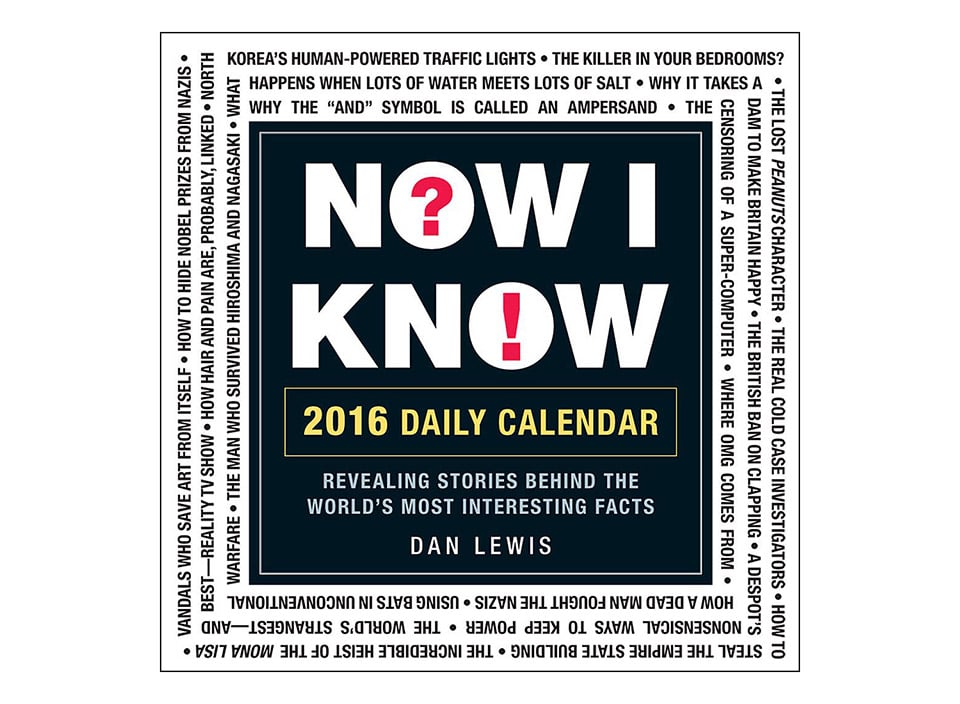 What do astronauts do when their noses itch but they have their helmets on? Which country is so clean, it actually imports trash? And where is it legal to sue a bear? Find out the answer to these important questions and more in Dan Lewis' calendar. Samples here.