North Pole Igloos
arctic | igloos | travel | September 17, 2019
Words by Vic Arkoff
Are you adventurous and filthy rich enough for a stay at the world's Northernmost hotel? For one month only in 2020, North Pole Igloos will erect a pop-up hotel of 10 heated domes with glass ceilings for true dark sky sleepovers and wilderness ice exploration in one of the most exclusive travel destinations on Earth.
The igloos have been tested in extreme arctic weather conditions. They'll be heated and equipped with luxury beds and amenities including a private toilet. The glass ceiling and walls let guests view nature…and vice versa.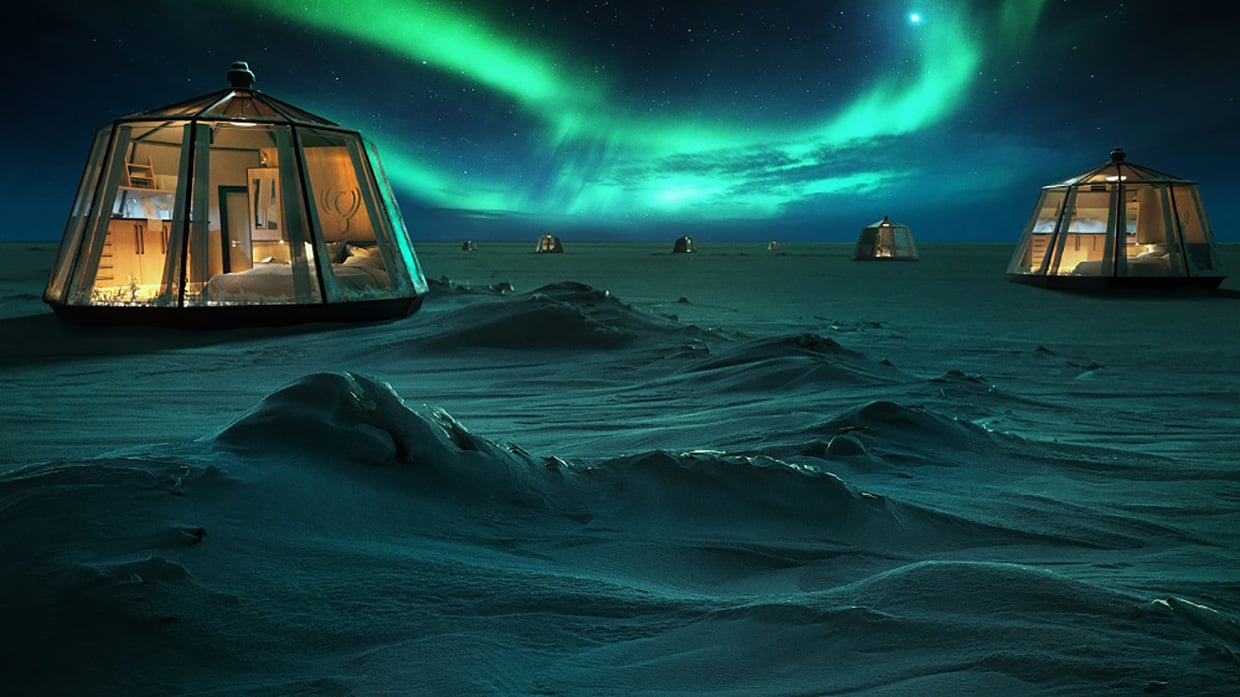 During the day, guests will trek the ice in temperatures between minus 20 and minus 40 degrees. "It's not for the fainthearted," says a research scientist. It's also not for the average Joe, costing more than $100,000.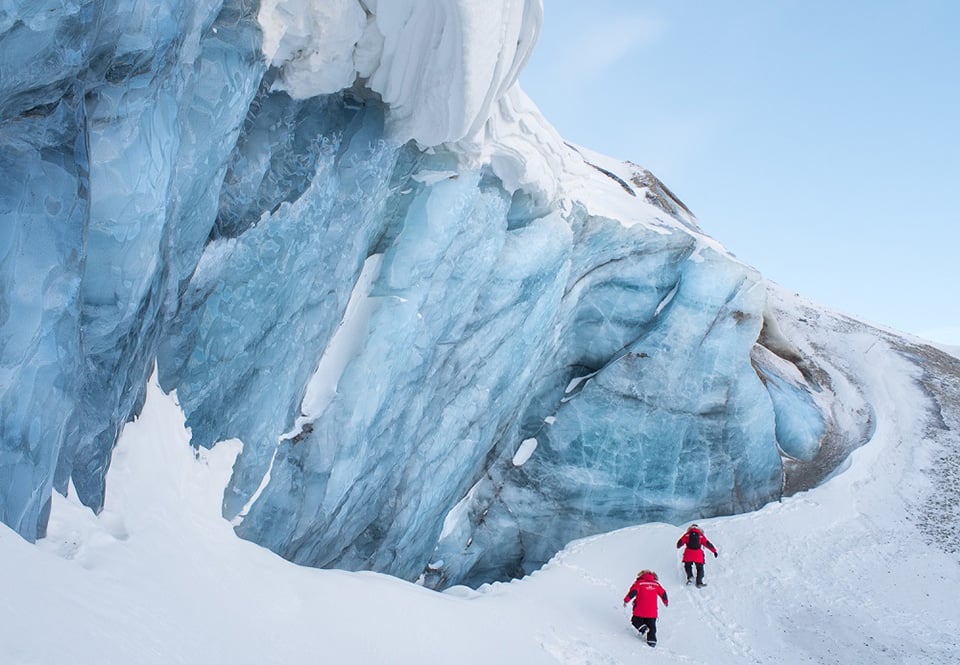 Safety on the ice is key, so camp will be set up for bookings only in April when weather conditions allow. When weather is too iffy, it can be set up at the isolated Svalbard's glacier.
The hefty fee includes a camp manager, arctic wilderness guide, chef, and security. The whole concept is movable and sustainable, but still a little extreme.