Negroni Week 2020
drinks | September 16, 2020
Words by Vic Arkoff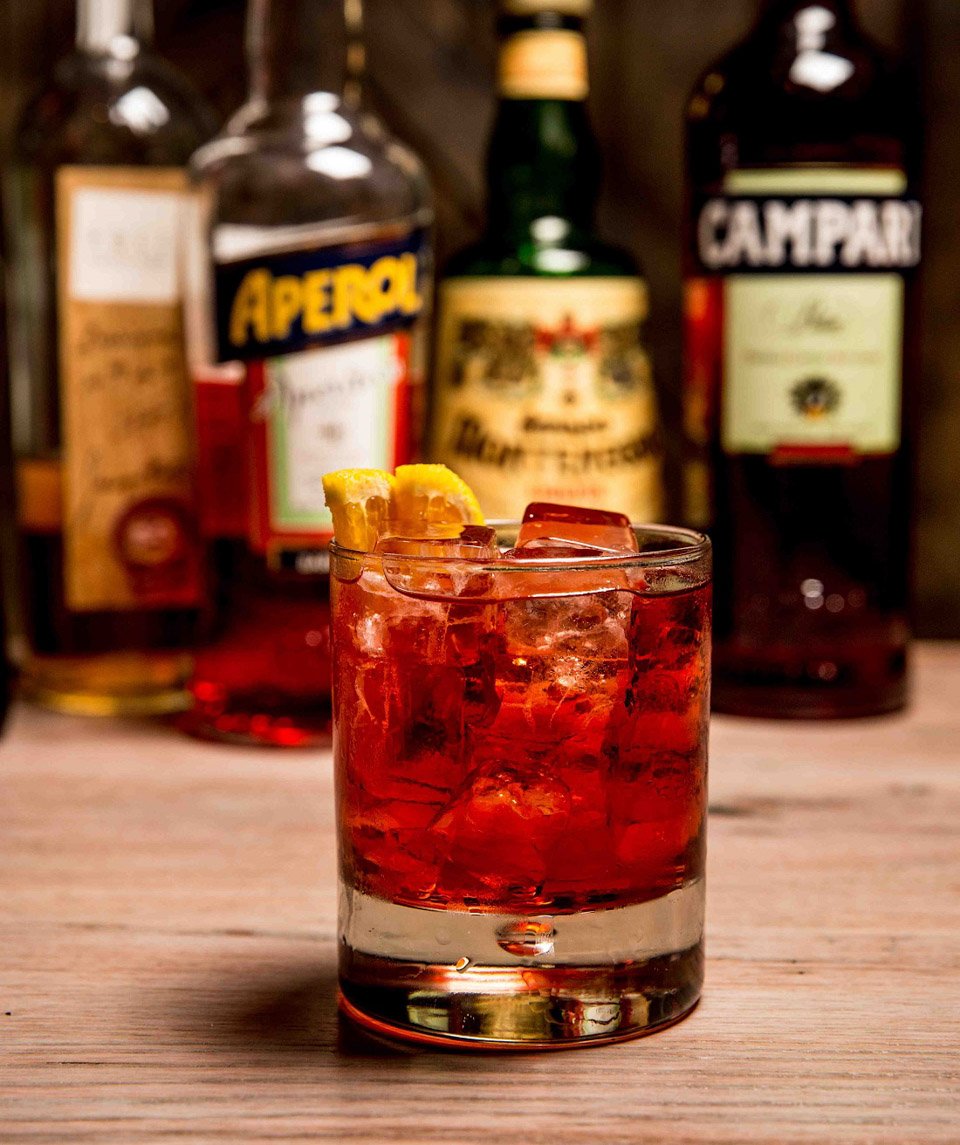 Negroni
One of the most popular cocktails in the world, the Negroni cocktail is a classy classic with timeless appeal. Easy to make and uniquely bitter, it's rumored that the Negroni was invented by an Italian count who rejected the club soda in his Americano, asking instead for gin. True or not, Campari has always been the red heart of the Negroni – in all its many variations. Here is the delicious Italian aperitif's official recipe.
1 part Campari
1 part Sweet Red Vermouth (Campari recommends 1757 Vermouth di Torino)
1 part Gin (Campari recommends Bulldog Gin)
Directions: Pour all ingredients directly into a rocks glass filled with ice. Stir gently and garnish with an orange slice.