MysticGlo Jumbo Round Candle
MysticGlo's gigantic hand-poured candle makes a dramatic centerpiece. It has six wicks and measures 15″ across by 3″ high. They come in a variety of colors and unscented or scented for $15 extra. They also make a 20″, 8-wick version, and a 15″ square, among other designs. Made from a blend of paraffin, soy, and beeswax.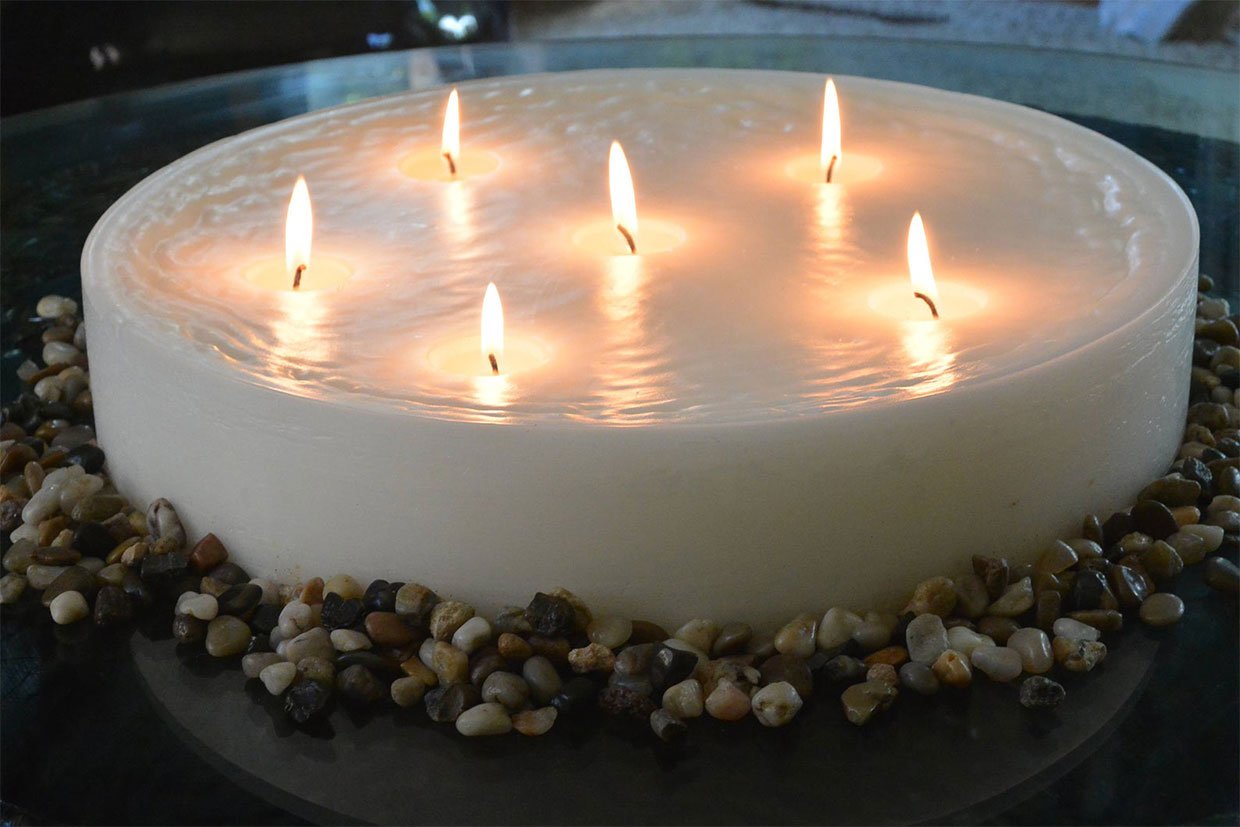 When you buy through links on our site, we may earn an affiliate commission. As an Amazon Associate I earn from qualifying purchases.