Music Solar System Prints
Pop art house Dorothy created these prints that celebrate electronic and alternative music. At the center of each solar system is a band that changed everything, encircled by planets and moons representing musicians caught in their gravitational pull. Each print measures 40cm x 50cm. Price show is for the 2-poster bundle.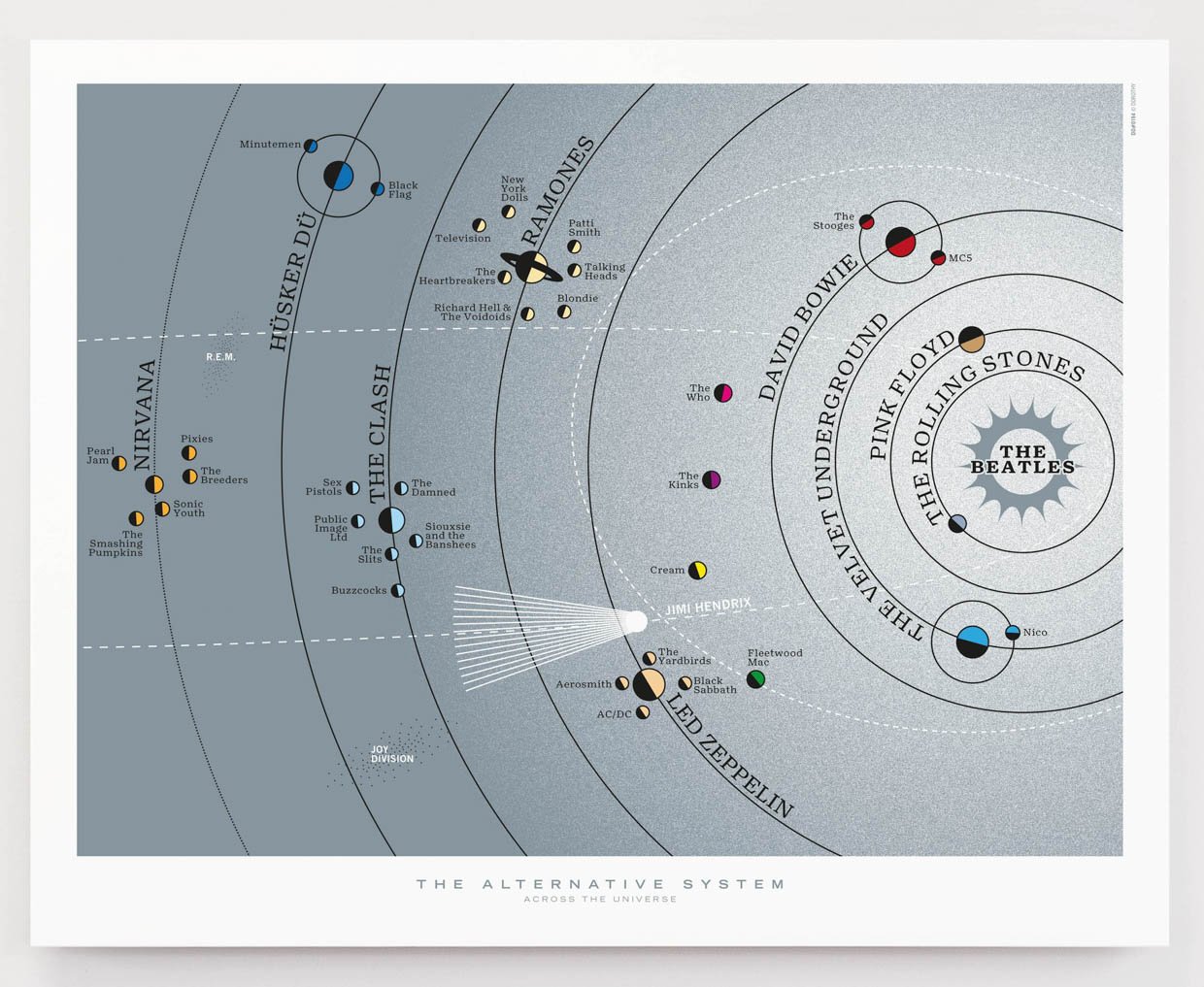 When you buy through links on our site, we may earn an affiliate commission. As an Amazon Associate I earn from qualifying purchases.