The Awesomer is reader-supported. When you buy through links on our site, we may earn an affiliate commission. Learn more.
Music Genius Playing Cards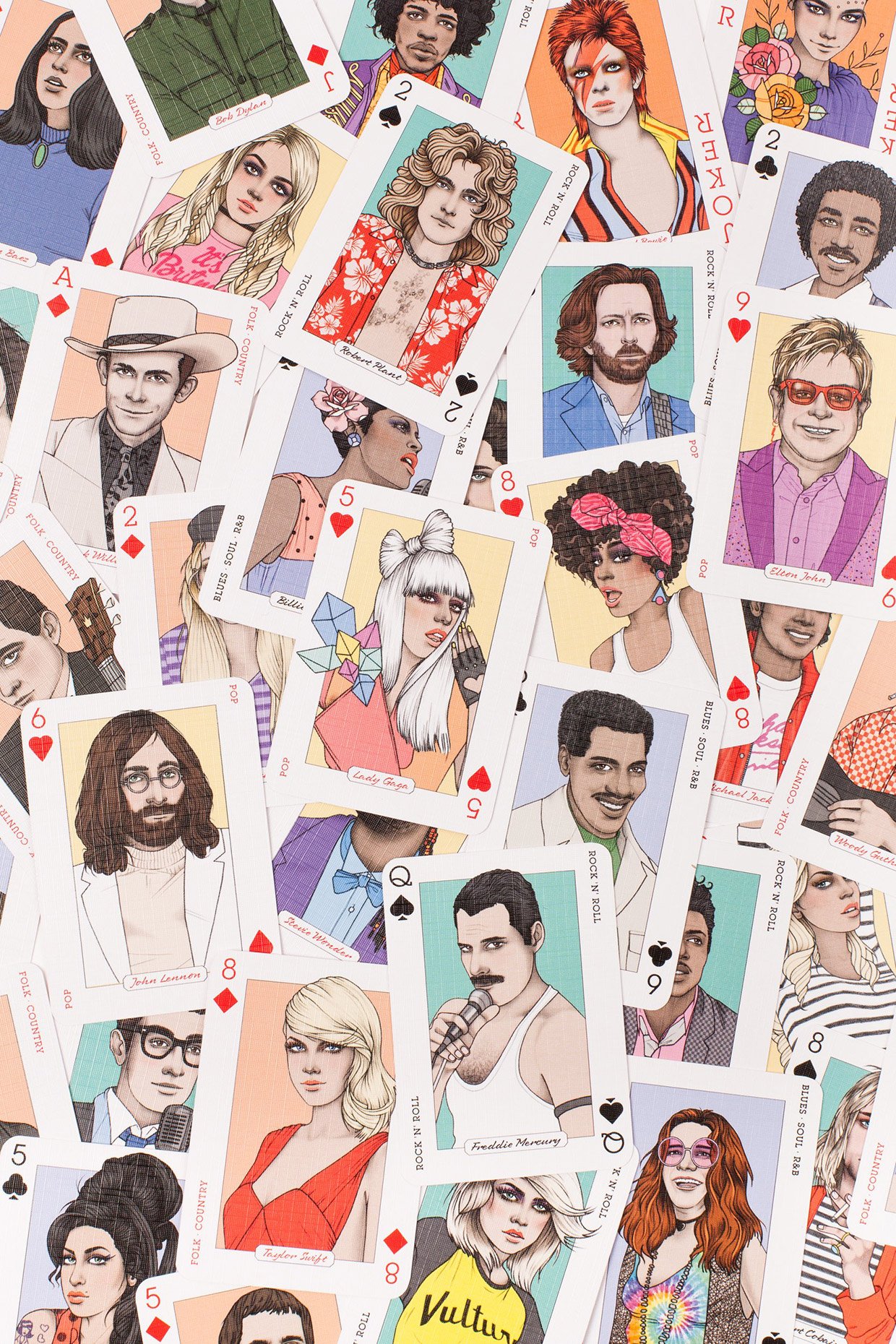 The perfect gift for music lovers of all types. Each of its cards features an image of a famous musician by artist Rik Lee. Pop = Hearts; Rock 'n' Roll = Spades; Folk & Country = Diamonds; Soul, Blues & R&B = Clubs. There's also a version for art lovers by Rebecca Clarke.