The Awesomer is reader-supported. When you buy through links on our site, we may earn an affiliate commission. Learn more.
MRF Credit Card Multitool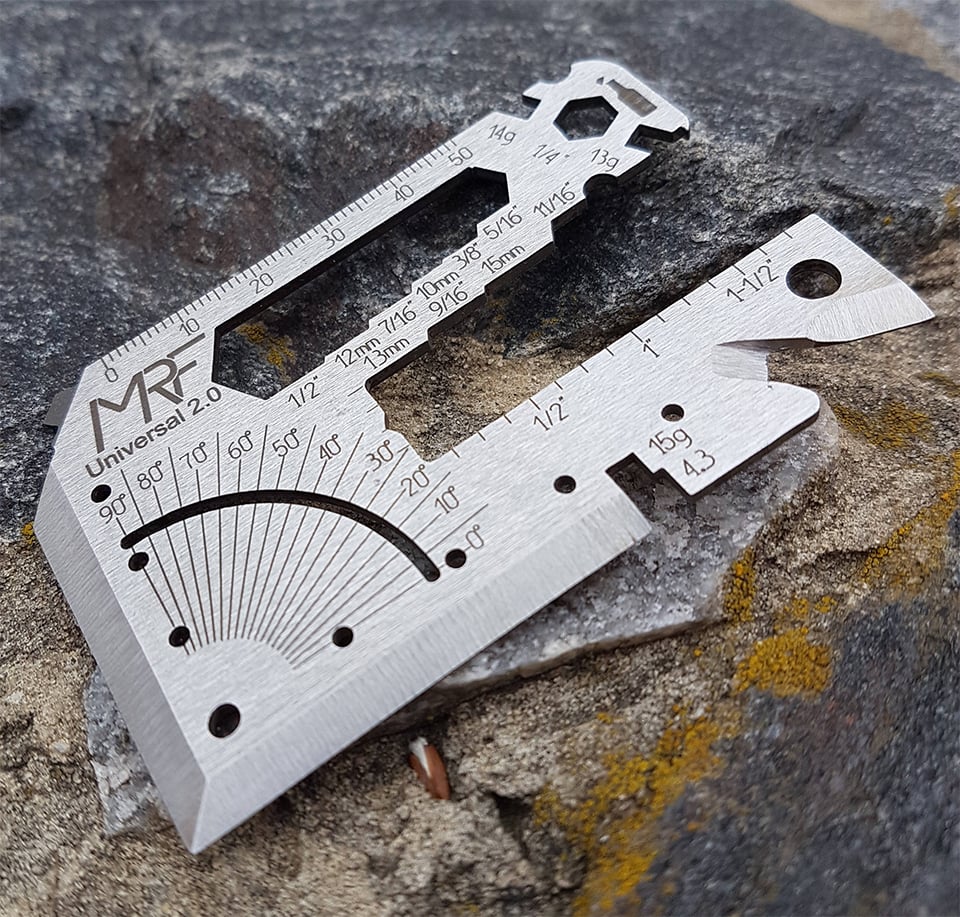 One of the more useful credit card tools we've seen. MRF Multitools' sturdy stainless steel card packs 31 tools, including hex and Shimano wrenches, a screwdriver, rulers, protractor, a knife, wire cutter, scraper, a solar time clock, bottle and can openers among other things.