Mr. Jones Nuage Watch
A very special version of Mr. Jones awesome Sun and Moon watch, embellished with hand-applied 22-karat gold and palladium leaf on the glass, a camelgrain leather band, and swirling layers of pale blue on its face. Limited to just 100 pieces.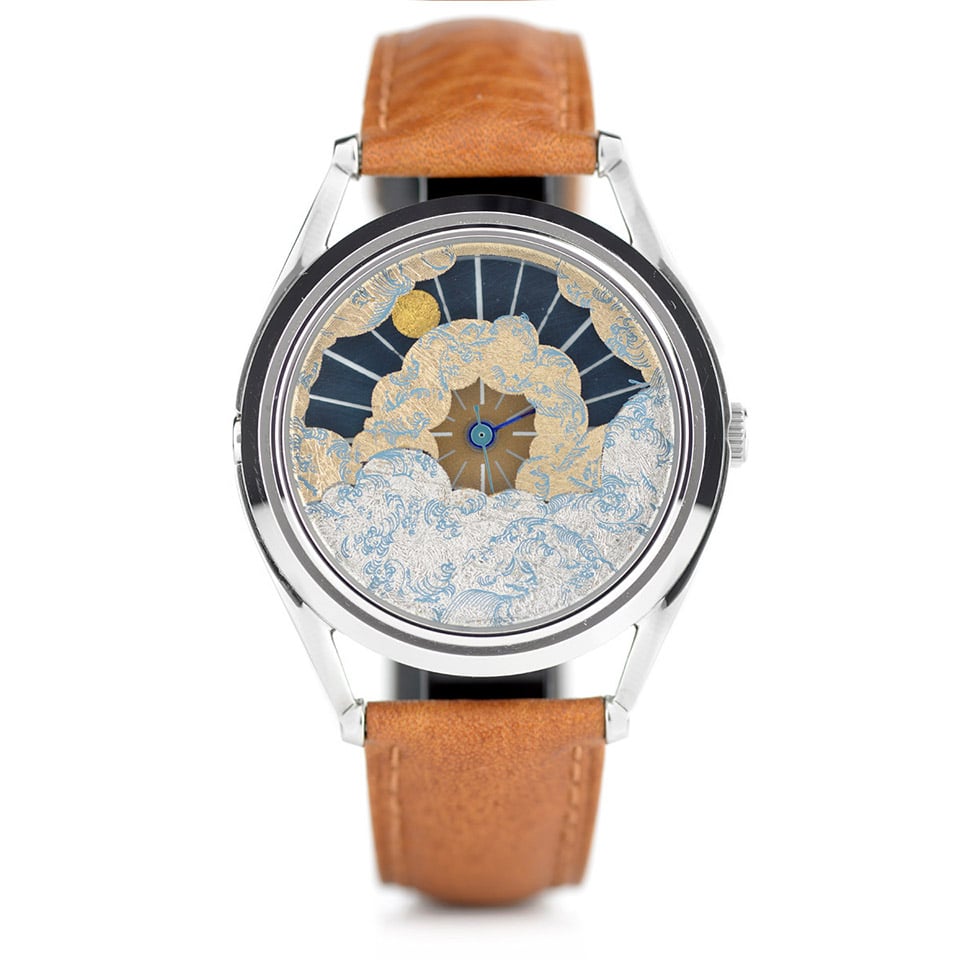 When you buy through links on our site, we may earn an affiliate commission. As an Amazon Associate I earn from qualifying purchases.