The Awesomer is reader-supported. When you buy through links on our site, we may earn an affiliate commission. Learn more.
Movie Reel Side Table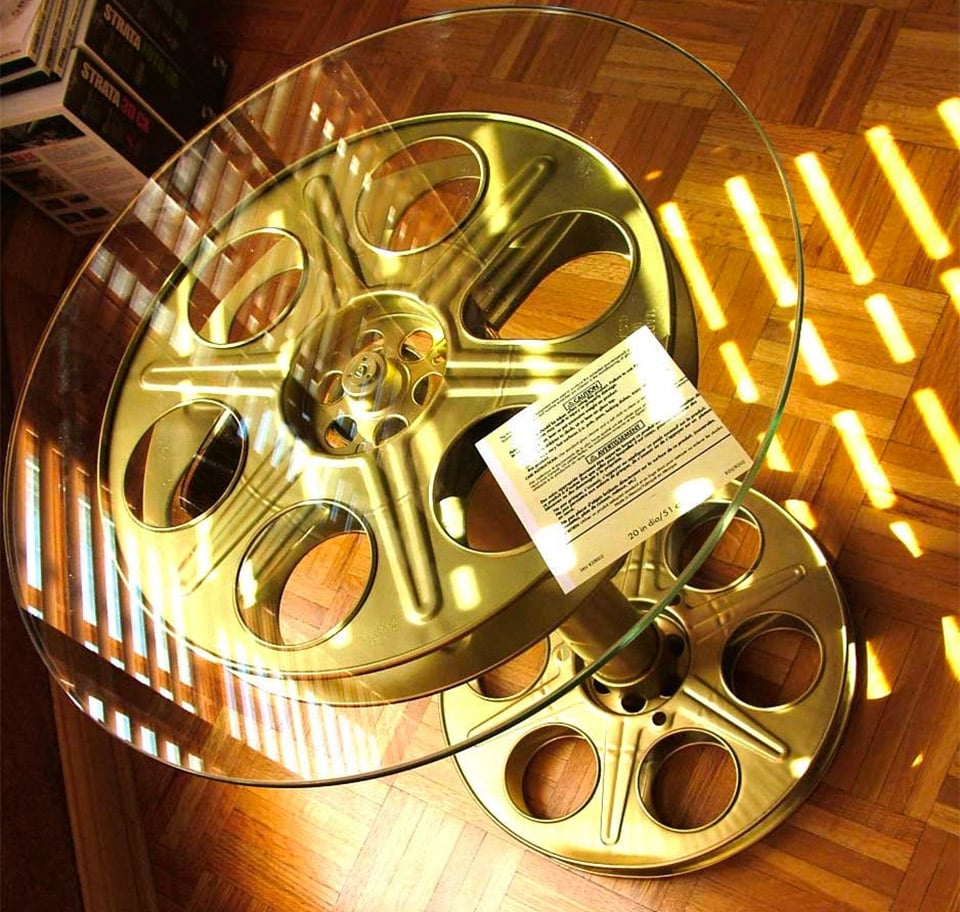 The perfect side table for any home theater is made using vintage Goldberg Brothers 35mm film reels. Its center pedestal is made from poly plastic, painted to match the reels in silver, gold, or bronze, and the 20″ glass top provides a smooth surface. Stands 24″ tall, and requires some basic assembly.