The Awesomer is reader-supported. When you buy through links on our site, we may earn an affiliate commission. Learn more.
MoonArc Hobby Workbench Lamp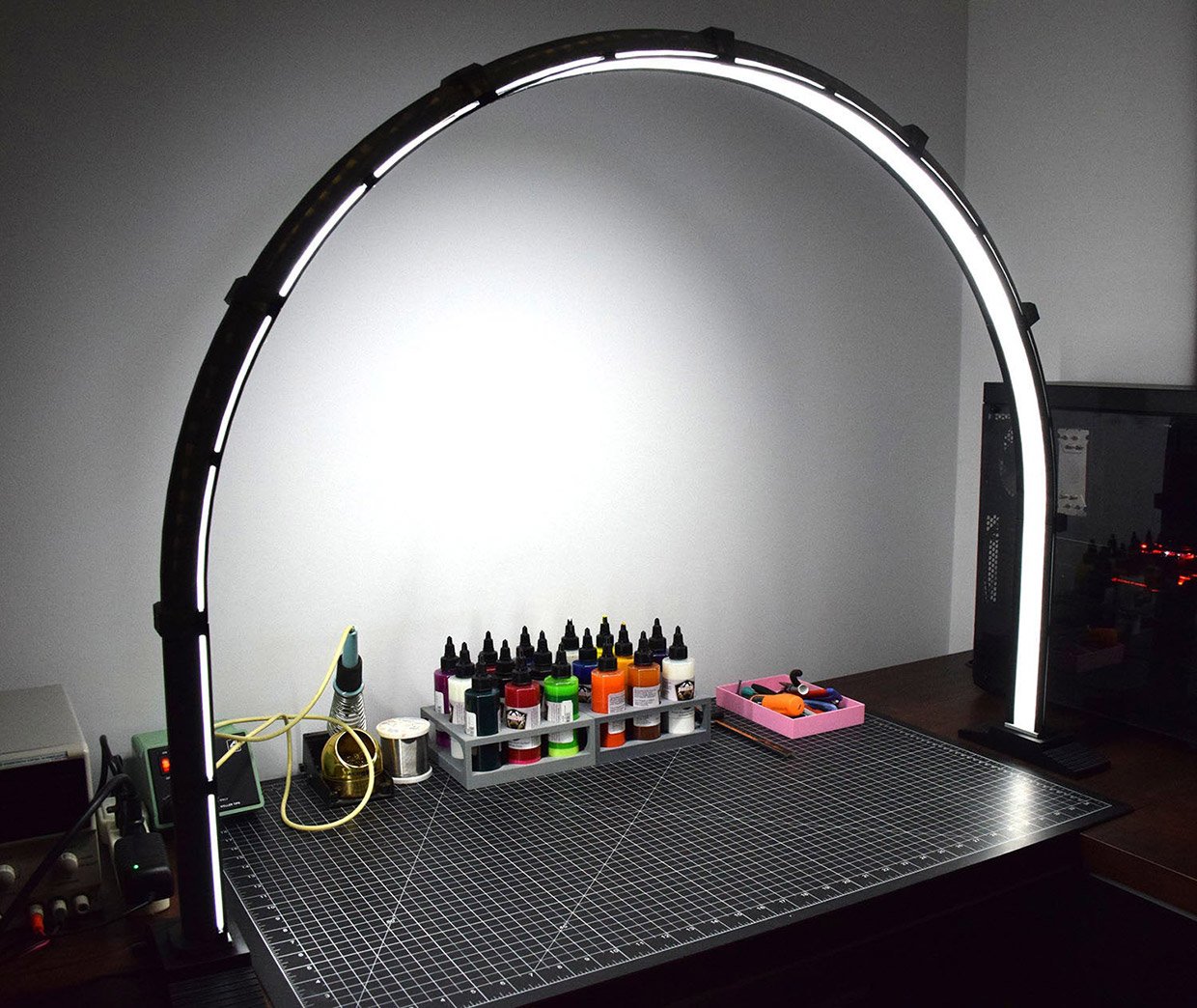 MoonArc Light's unique arch-shaped LED lamp offers up smooth and even illumination for your project workbench. The 3D printed lamp measures 41.3″ wide and 31.7″ high, yet has a very small footprint to keep your workspace open. It comes in a variety of colors, and its diffusers can be easily removed.