Microworld Metal Mech Models
Microworld makes these intricate metal building kits of mech-animal hybrids. The collection includes a polar bear, crocodile, lion, flying tiger, scorpion, and a police dog. Each one is made from iron and brass, with fade-resistant color coatings. Expect a challenge for all but the most experienced builders.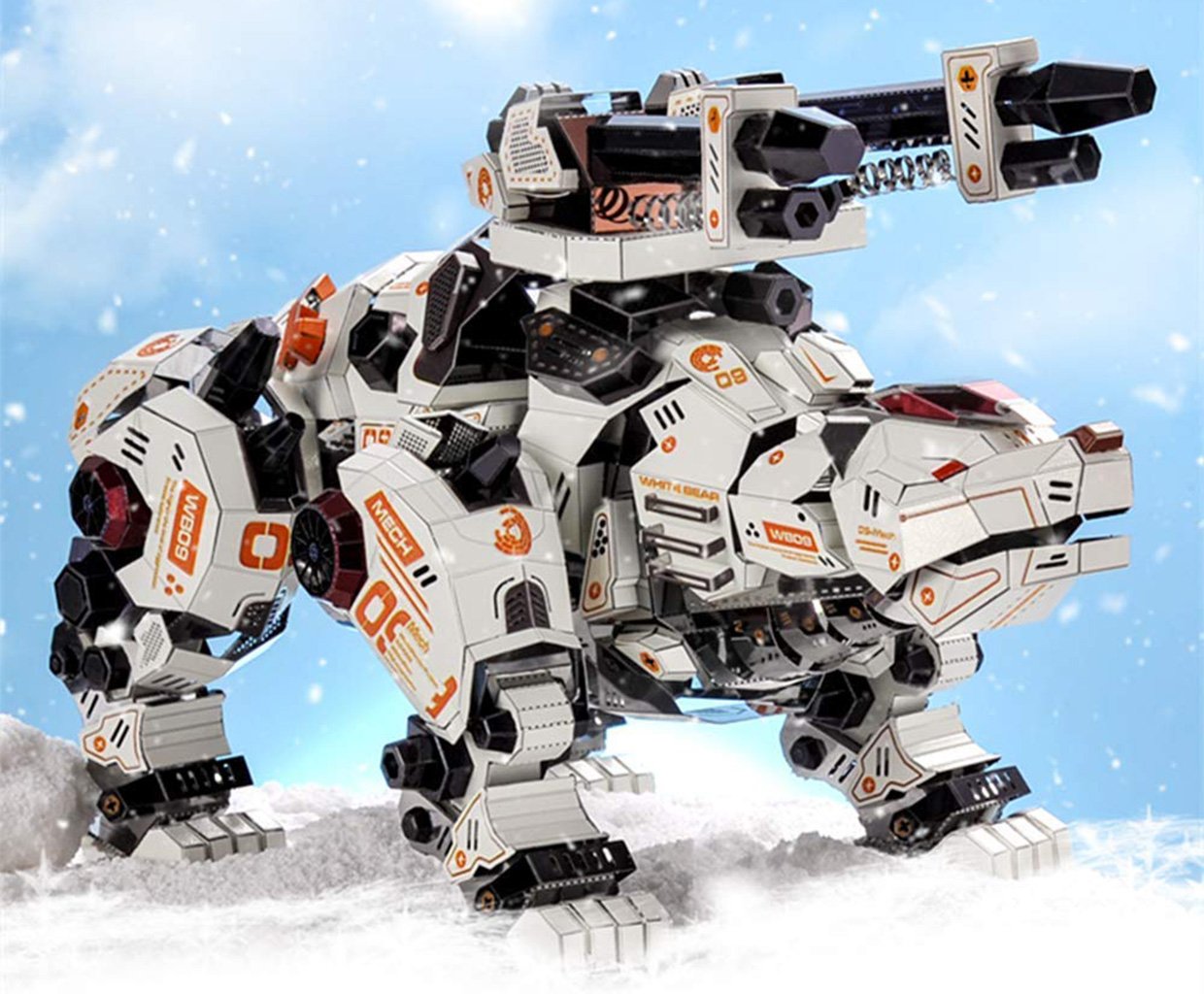 When you buy through links on our site, we may earn an affiliate commission. As an Amazon Associate I earn from qualifying purchases.