The Awesomer is reader-supported. When you buy through links on our site, we may earn an affiliate commission. Learn more.
Mazda RX-VISION Concept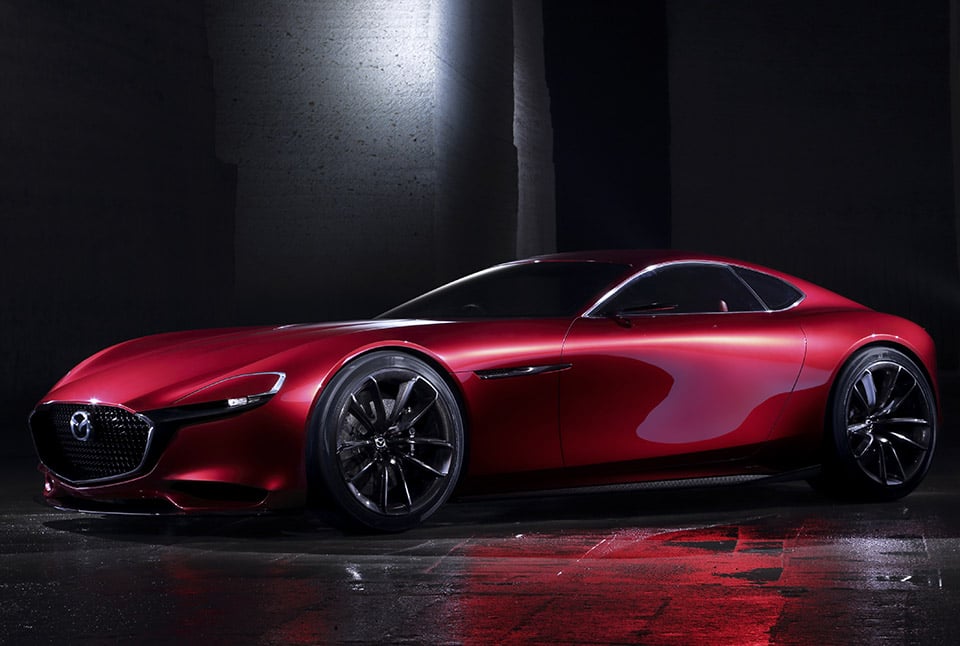 Mazda's latest concept sports coupe appears to be the next in the RX-7, RX-8 lineage, with a fuel-efficient and powerful rotary engine and a rear-wheel drivetrain, wrapped up in a wide, low-slung form that embodies the company's "soul of motion" design language.