Mass Quantities of Code
Because a mind is a terrible thing to copy and paste: this Mass Quantities of Code tee is a federal offense waiting to happen, replacing the white stuff with good ol' binary blow.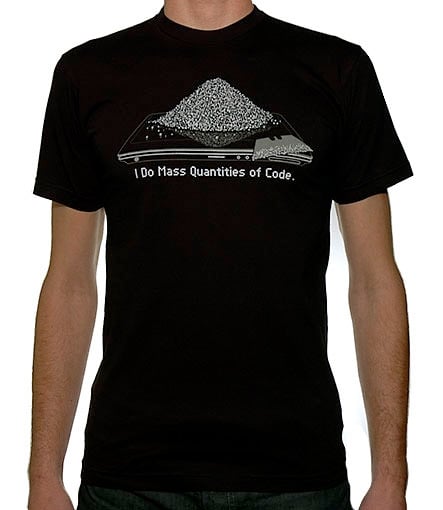 When you buy through links on our site, we may earn an affiliate commission. As an Amazon Associate I earn from qualifying purchases.