The Awesomer is reader-supported. When you buy through links on our site, we may earn an affiliate commission. Learn more.
Marvel Origins Compendium Poster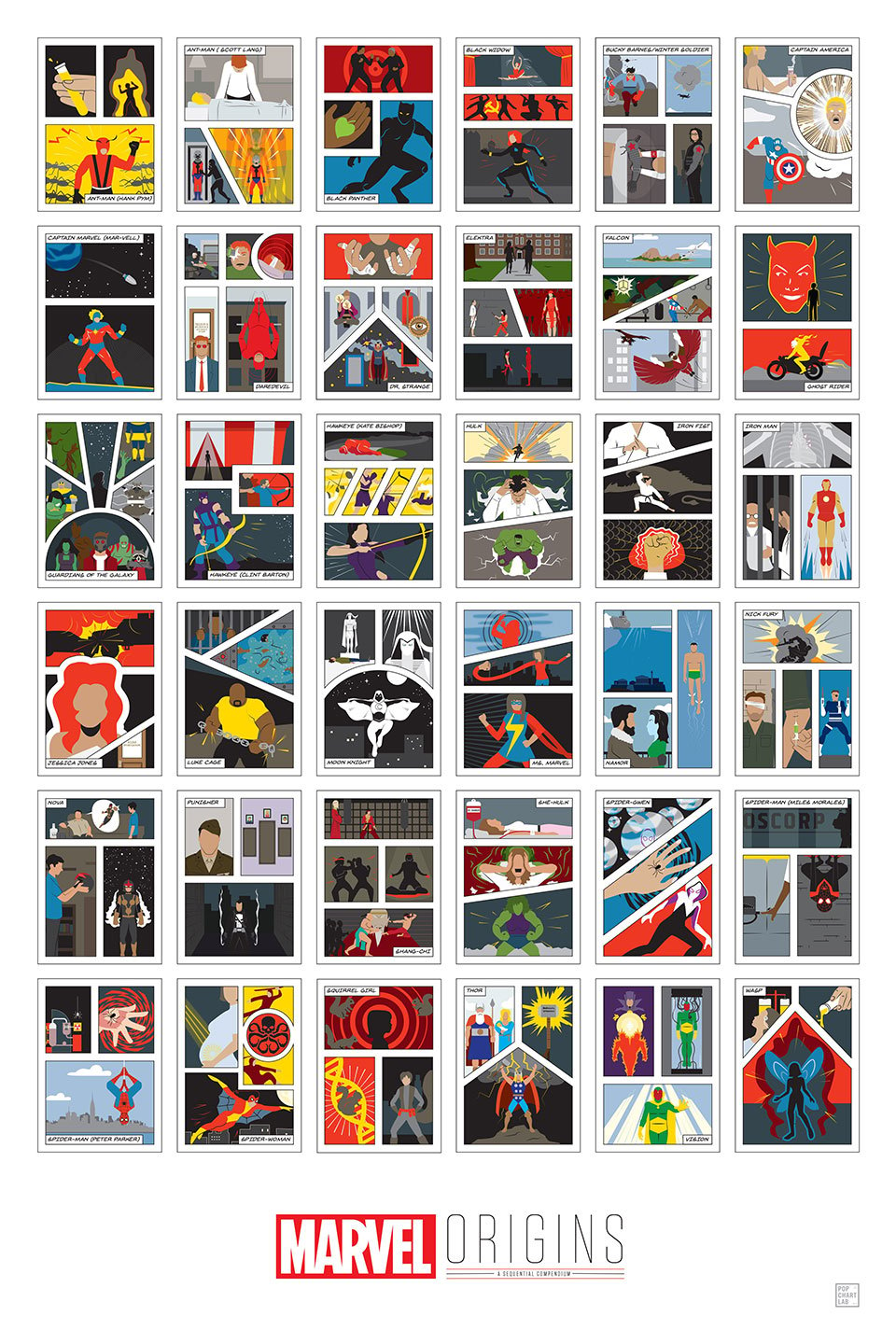 Pop Chart Lab worked with Marvel to stuff 36 character origin stories into one 24″x 36″ poster. The wordless comic book style summaries tell the origins of classics such as Captain America to newcomers such as Spider-Gwen.