Logitech Guitar Hero
Logitech has finally weighed in with its own wireless Guitar Hero controller, and it's a looker: materials include a rosewood fingerboard and metal frets. Also: a Neck Slider for World Tour.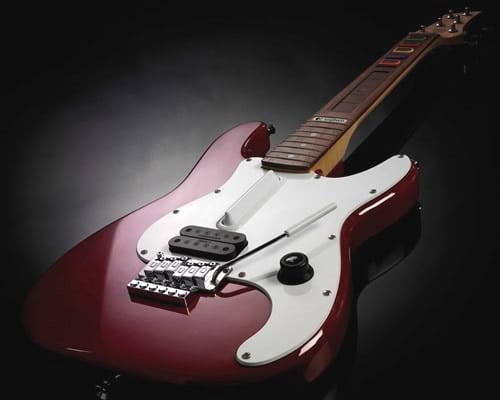 When you buy through links on our site, we may earn an affiliate commission. As an Amazon Associate I earn from qualifying purchases.