Lexus x Mark Levinson
amplifiers | audio | lexus | mark levinson | speakers | technology | April 4, 2017
We went behind the scenes with Mark Levinson to learn about the audiophile grade sound systems they make for Lexus vehicles. There's no way to convey how amazing they sound without listening in person, but read on to get a sense of just what goes into making these systems so good.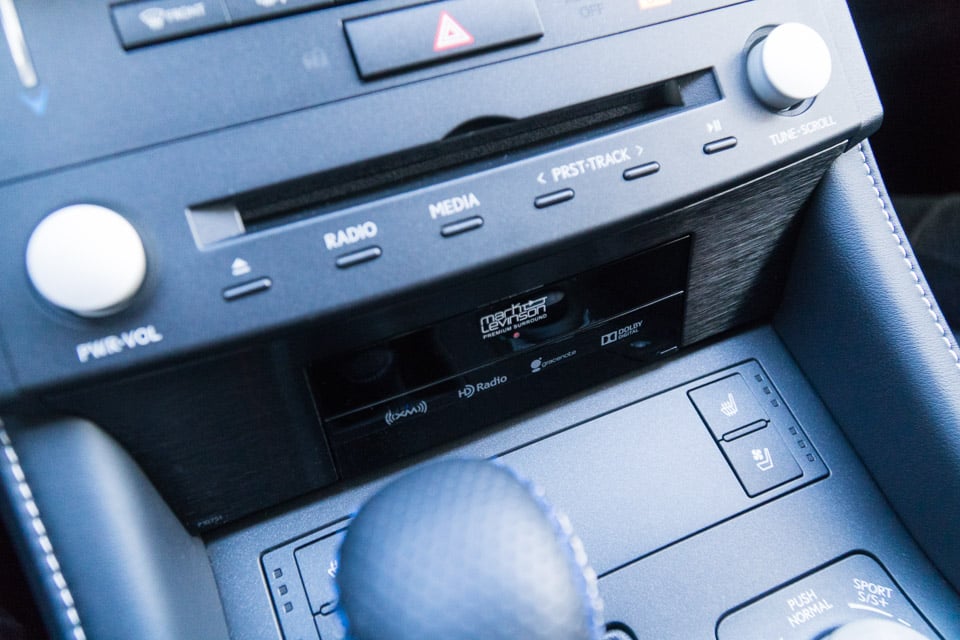 Mark Levinson audio systems can be found in most current Lexus models, including the sexy new LC500 and LC500h, which features an 11-speaker reference system with 915 watts of power.
Best known to audiophiles for their high-end home audio systems, Mark Levinson creates incredible amplifiers, preamps, digital audio players, and turntables.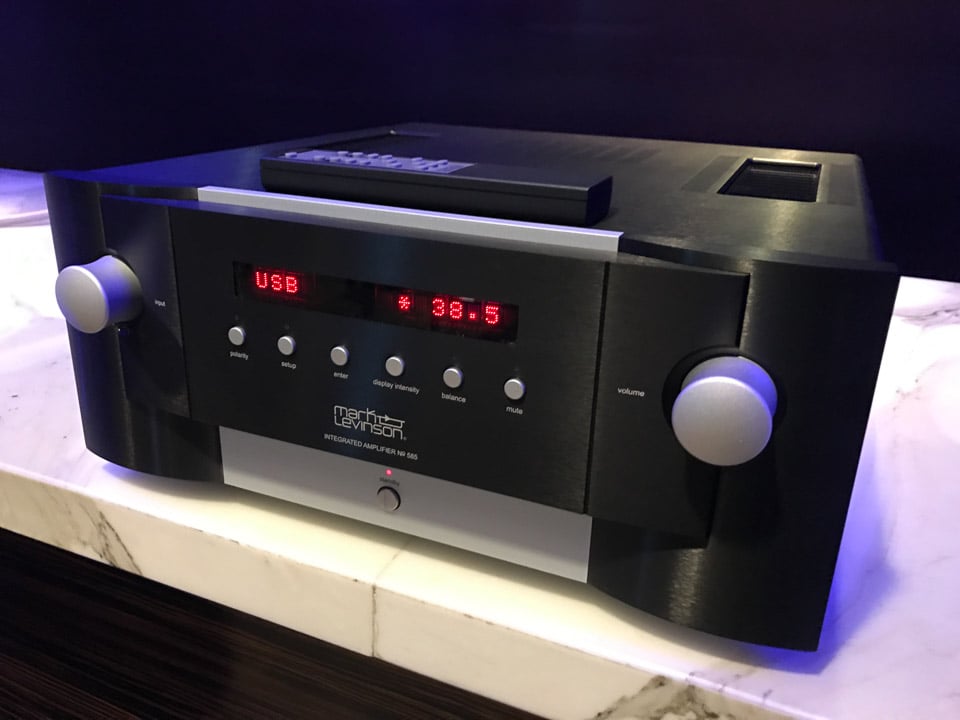 We first listened to this amazing home stereo system with nearly $70,000 worth of amplifiers and speakers, which produced a sound best described as "being there." This accurate, distortion-free sound quality is what Mark Levinson aims to replicate as closely as possible in their car systems.
This odd looking contraption is used to help evaluate different speakers for quality. The hydraulic rig moves speakers into place behind a black curtain, so they can get unbiased comparisons between competing speakers.
Since Mark Levinson is part of the Harman family of audio companies, they make headphones here too. This wall of headphones is but a small part of their testing facilities, where they benchmark their headphones and earphones against competitors.
Every speaker that Mark Levinson and other Harman brands makes is tested to extremes by pushing them to their limits them for hours on end - then over the limit until they fail. That way they can identify weaknesses and improve their design.
Naturally, this room is a very, very, VERY, loud place to spend time.
This dummy has microphones and sensors in its head. It can gather precise data on sound quality by placing it in different listening positions in vehicles - providing reliable and consistent data to be combined with subjective listening by actual humans.
One of several anechoic testing chambers used to test the acoustic properties of loudspeakers. The insulated baffles on the walls eliminate all outside sound and echoes, and if you close the door in here, you can hear your own hearbeat.
Lasers and specialized software are used to measure the precise behavior of speaker cones and magnets, and this data is used to improve sound quality, with the ultimate goal of reducing distortion, better frequency response, and overall sound quality.
Ultimately, all of the research, engineering, and testing helps to create car audio systems which are unparalleled., with beautifully smooth, clean, spacious, and distortion-free sound. You'll need to go test drive a new Lexus to really hear a Mark Levinson system for yourself, but trust us when we say this is one option well worth splurging for.