Laser Tag at Sea
cruises | entertainment | lasers | May 9, 2022
Words by Vic Arkoff
In olden times, shuffleboard was the most fun you could have on a cruise. Now it's laser tag! Pew pew! On the very top deck on very tall Norwegian Cruise Line mega-ships! The planet's only outdoor laser tag arenas are even awesomer than the only go-cart racetrack at sea on the same deck.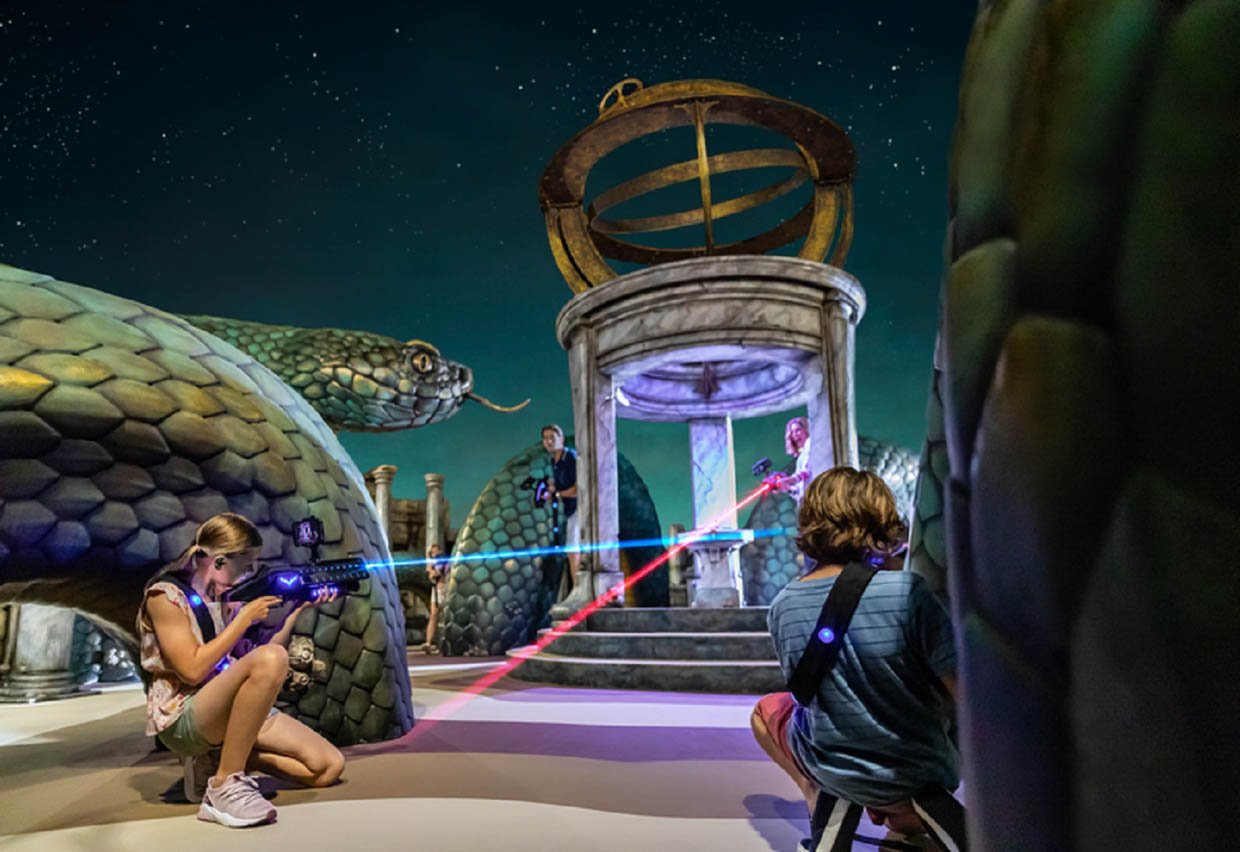 So far, three Norwegian ships – the Encore, Bliss and Joy - have built huge open-air battlegrounds that resemble movie sets for the lost city of Atlantis - with an enormous snake and ancient altar at its center (on Encore) - and an abandoned space station complete with alien creatures cryogenically preserved in blue goo (Bliss and Joy).
Two teams of up to 10 compete with fun guns with features like a four-second shield and fast recharge at the home-base when you get knocked out. All players have unlimited lives, so no one gets axed, especially when you buy the unlimited pass for an entire sailing. That's a lot of pew pew.