Kinekt Gear Necklace Mini
Kinekt is releasing a limited edition version of its cool moving necklace in time for Valentine's Day. Aside from being smaller than the original, you have the option of adding a diamond on the pendant's backside. Available with an 18″ or a 20″ chain.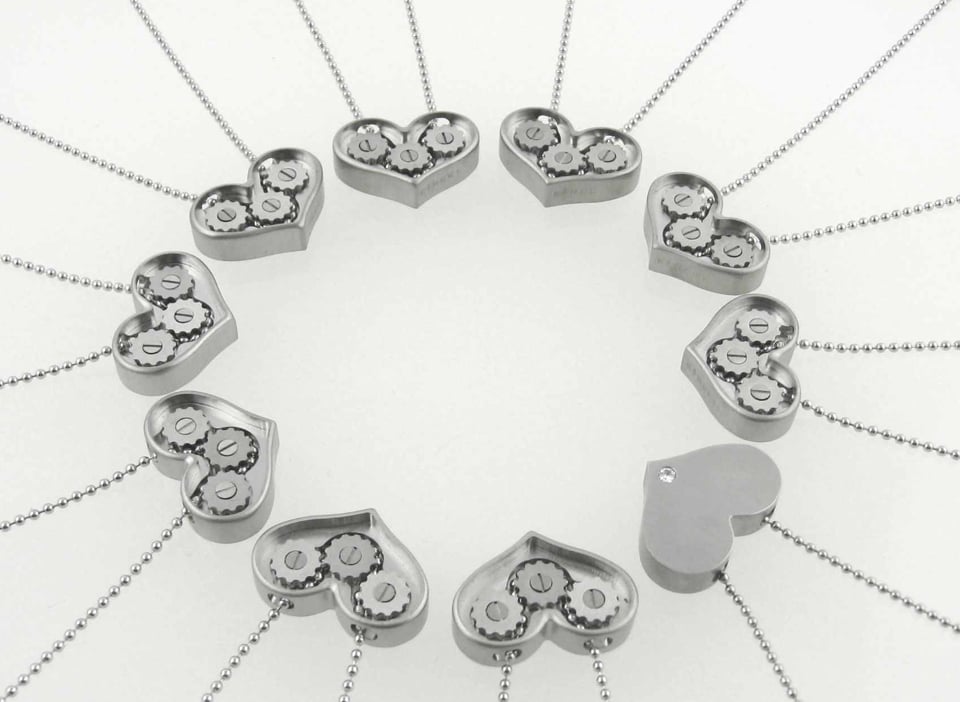 When you buy through links on our site, we may earn an affiliate commission. As an Amazon Associate I earn from qualifying purchases.