The Awesomer is reader-supported. When you buy through links on our site, we may earn an affiliate commission. Learn more.
justAjar Letterpress Posters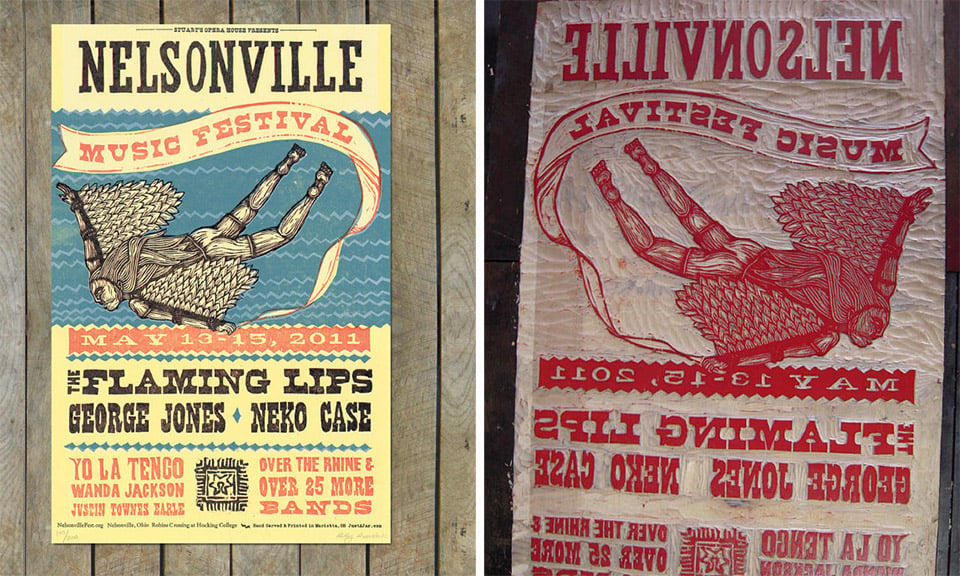 Oh, how we love the nostalgic, quirky goodness of Sara and Bobby Rosenstock's letterpress collection. Handmade on their Vandercook press, with woodcut illustrations and great color combinations, it doesn't even matter if we missed the show – we still feel connected.