Jose Cuervo Express Train Elite Wagon
mexico | tequila | trains | travel
The Jose Cuervo Express — AKA the Tequila Train — journeys every other Saturday from Guadalajara, Mexico to the "magical town" of Tequila where the spirit was born. Travel first-class in the Jose Cuervo Express Elite Wagon with panoramic views, an open bar lounge, and guided tastings. Operating at 65% capacity means you can stretch out.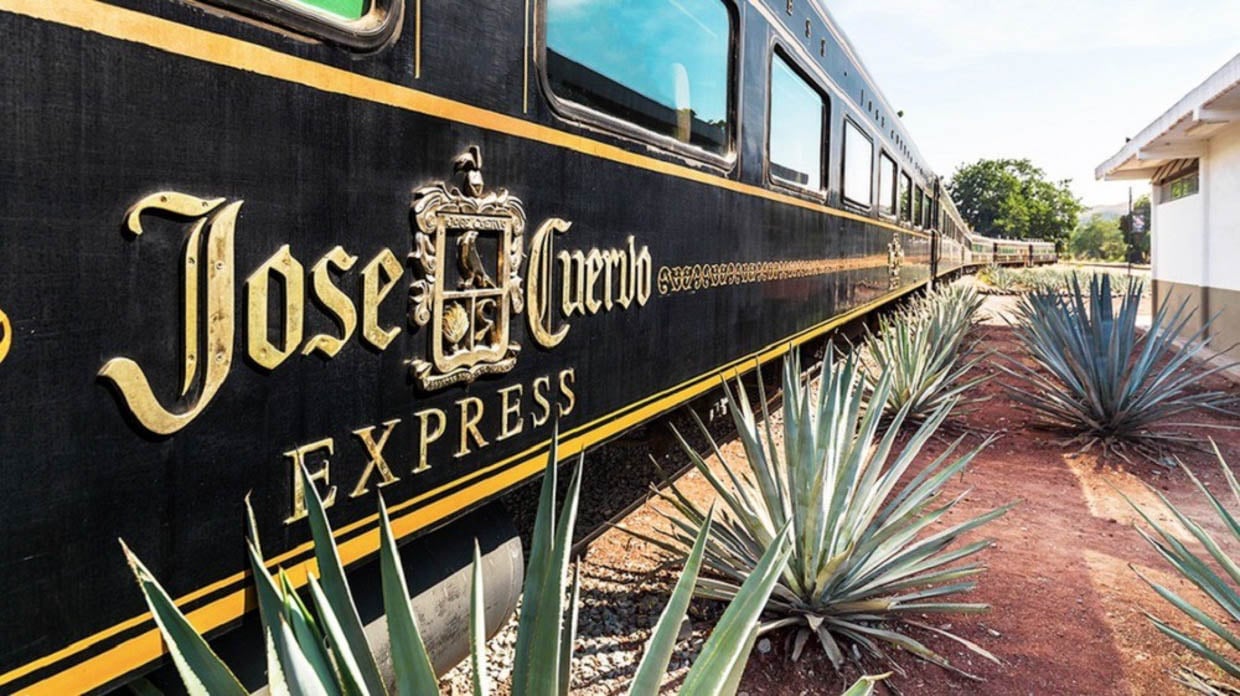 After arrival, head straight to siesta at Relais & Chateaux Hotel Solar de las Animas, the local top-shelf hotel choice. The charming 93-room boutique features colonial design, state-of-the-art tech, two pools, fine dining, and a rooftop Sky Bar. Currently working at 80% occupancy and following pandemic safety guidelines.
Located in the heart of tiny Tequila town, the Hotel Solar is a short stroll to tequila tasting rooms, distilleries, and the Beckmann Gallardo Cultural Center, now celebrating the 15th anniversary of Tequila being named a UNESCO World Heritage site.