JLab Go Air Pop x Fruity Pebbles True Wireless Earbuds
cereal | earbuds | fruity pebbles | headphones | jlab | April 14, 2023
Words by Vic Arkoff
Next time you're enjoying the most important meal of the day, wake up your ears with the Fruity Pebbles limited-edition of JLab's popular Go Air Pop True Wireless Earbuds. They're as colorful and bright as the sweet breakfast cereal, with 32 hours of Bluetooth playtime, custom EQ3 sound, and touch sensors.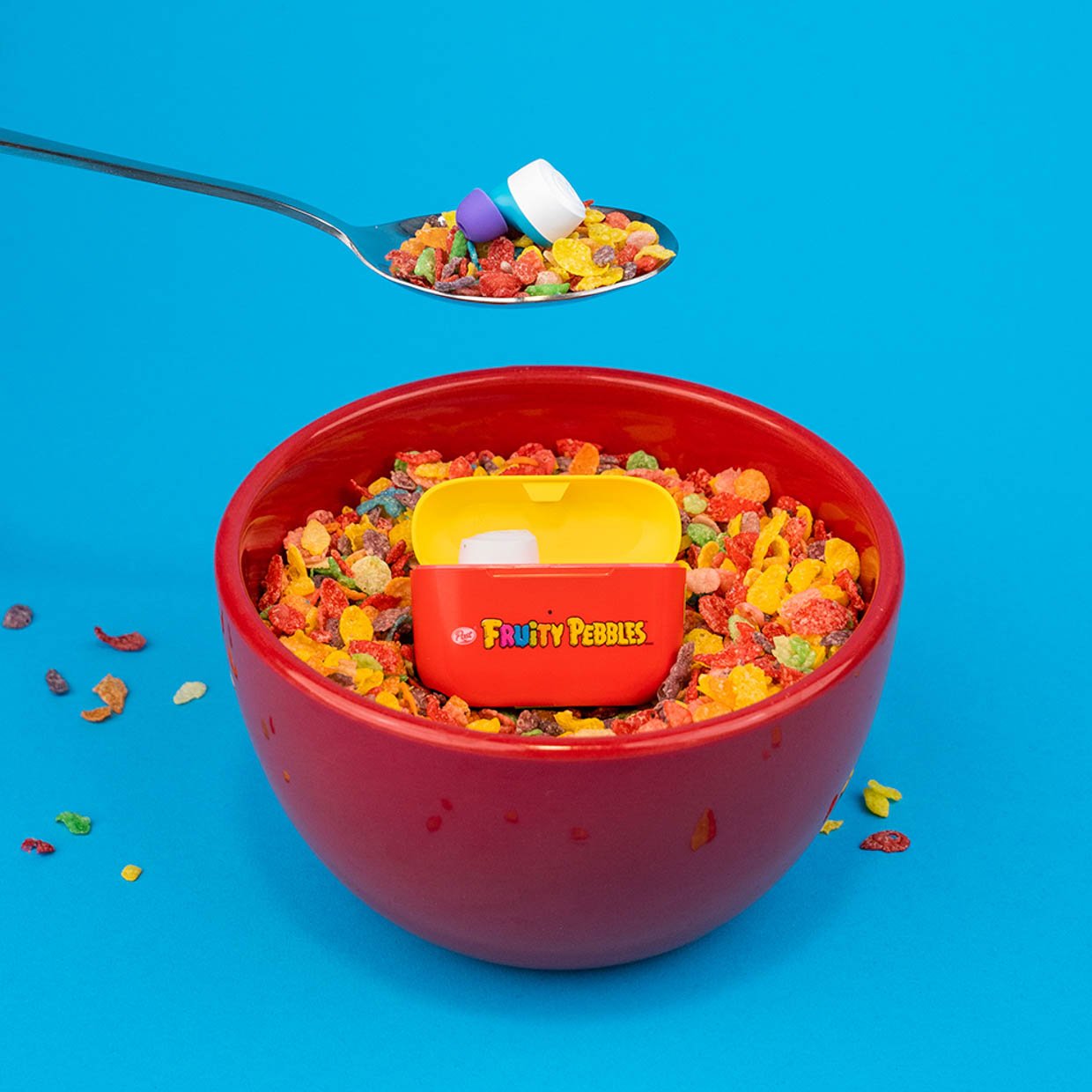 When you buy through links on our site, we may earn an affiliate commission. As an Amazon Associate I earn from qualifying purchases.
Also available are Fruity Pebbles x Buddies Studio On-Ear Kids Headphones with volume-safe sound for li'l Pebbles and Bambams. Suggested listening: The Archies' "Sugar Sugar", G. Love and Special Sauce's Milk and Cereal and LL Cool J's Milky Cereal with shoutouts to Pebbles, Lucky Charms, and Cap 'n' Crunch.