Jeep JL Wrangler: 10 Things We Love
jeep | jeep wrangler | off-road | January 30, 2019
We've spent quite a bit of time on- and off-road with the latest Jeep Wrangler, and it's the best one yet, offering easier removal of body parts, better on-road handling, tons of modern tech, and still as capable as ever. Read on for some of our favorite aspects of the new Wrangler.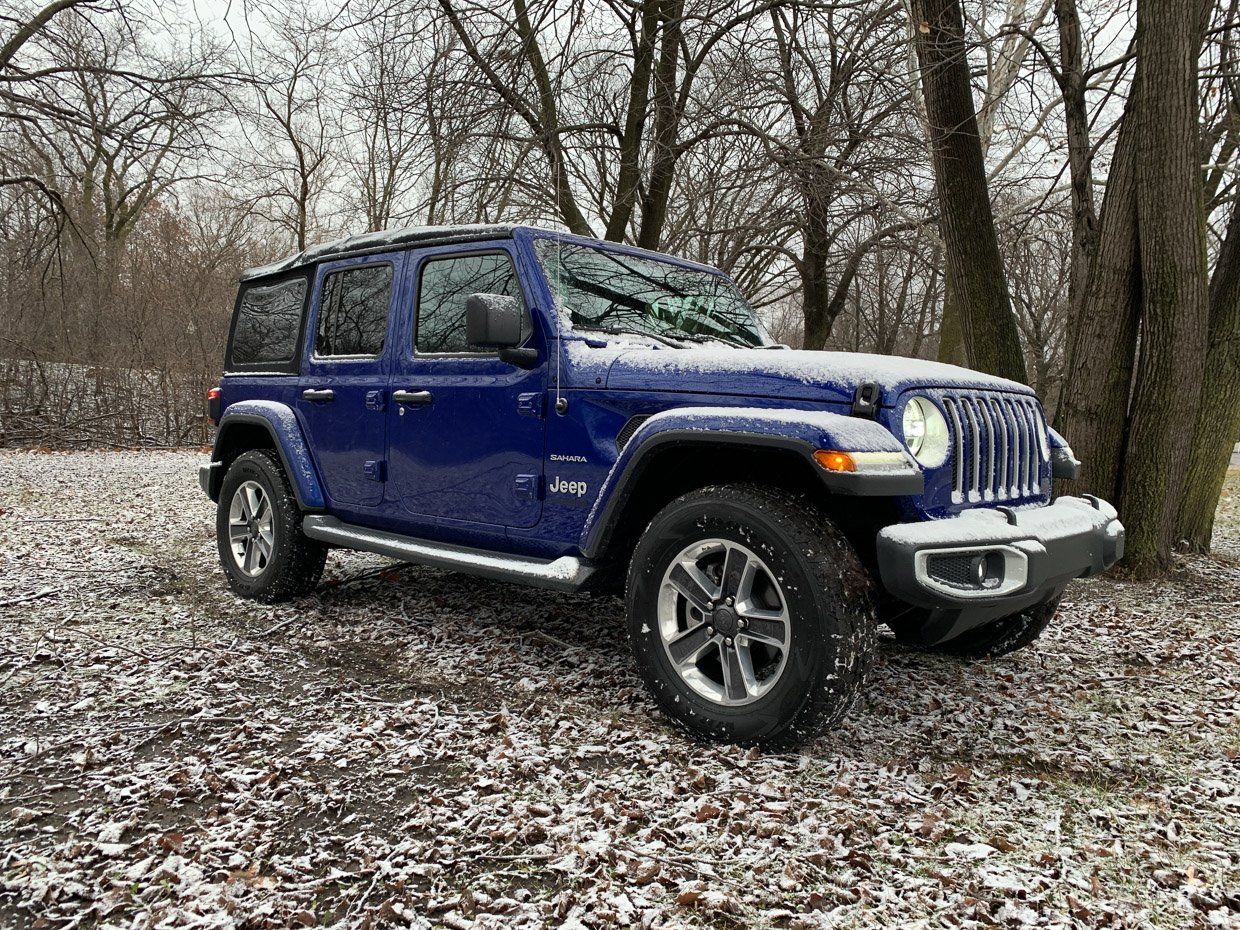 1) Classic Looks with a Modern Touch; The latest Wrangler preserves the classic 7-bar grille, round headlights, flat fenders, and rugged styling, modernized with refinements that make it feel fresh, like available LED reflector headlights and LED fog lights.
2) It's Rugged and Ready for Anything; The Wrangler has heavy-gauge steel skid plates protect its drivetrain from rocks and other obstacles, and there are front and rear tow hooks attached to the frame to help you and your friends get out of sticky situations. Jeep also offers the Wrangler with a winch-ready steel front bumper and rugged steel rear bumper.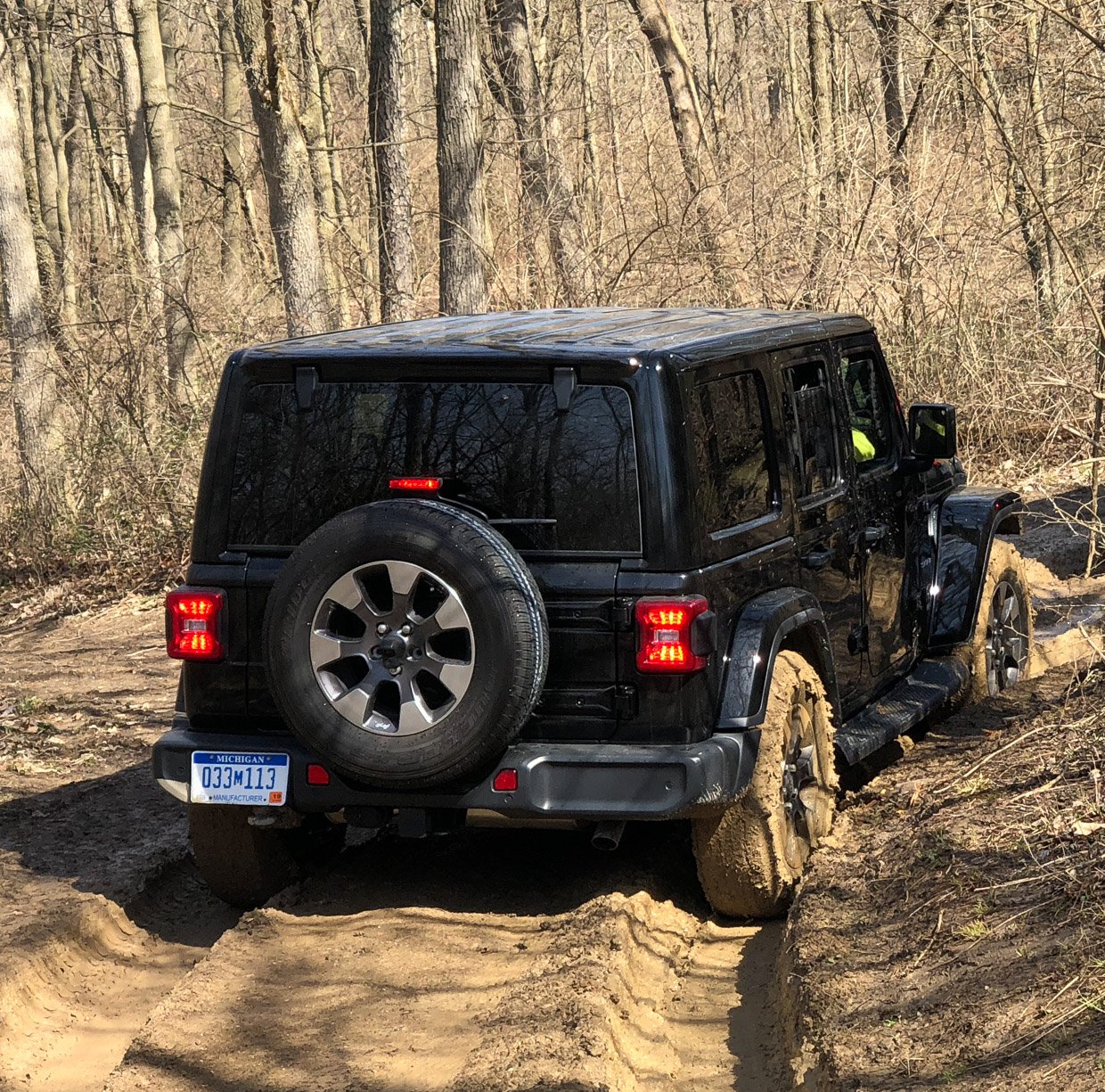 3) Drop-top Goodness. When it's time to hit the trails, an open top adds to the fun. This time out there's a new zipperless "Sunrider" soft top that's easier than ever to open by yourself thanks to lightweight panels and a spring-assist system. If you prefer something even easier, the new Sky One-Touch power top slides open with the push of a button, and requires no disassembly or storage.
4) Its a Proper 4x4 (with Modern Smarts); Unlike most SUVs that only offer a full-time all-wheel drive system, the Wrangler's 4-wheel drive allows you to selectively engage all four wheels - when you need them, and includes a proper two-speed transfer case, so you can switch into a lower gearing mode for the most challenging terrain. It also supports an automatic 4-high mode for everyday driving, so you get the best of both worlds.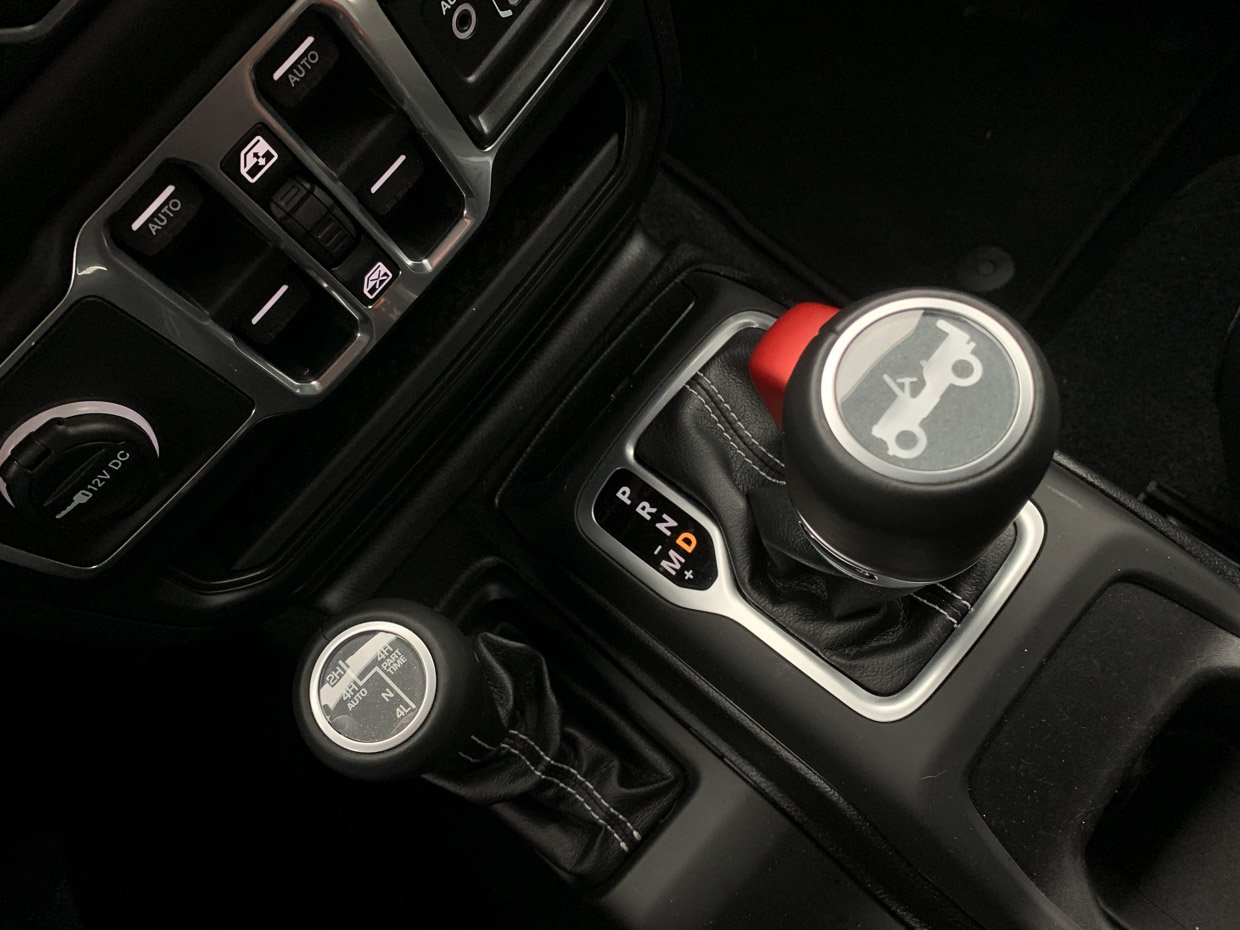 5) It Loves to Play in the Mud; The Wrangler Rubicon is especially happy in the sloppiest terrain, with its ginormous 33" BFGoodrich all-terrain tires, and front and rear locking differentials, which help evenly distribute traction between the wheels. The Rubicon also gets a 4:1 low-gear ratio, heavy duty transfer case, upgraded rear axle, rock rails, and a sway bar disconnect feature for improved wheel articulation.
6) Packed with Modern Tech; Jeep was kind enough to load the Wrangler with front and rear seat USB outlets for charging gadgets, and even included those fancy new USB-C ports for quick charging the latest devices. The JL is also the first Wrangler to offer Apple CarPlay and Google Android Auto integration.
7) Easy Disassembly; with just a few twists of the included Torx wrench, the hinge pins come off of the Wrangler's doors. Simply disconnect each snap-off wiring harness, and the doors slide off. The windshield can easily be dropped with the removal of a few bolts too. The whole process takes just a couple of minutes, and you'll have a truly open-air off-roader.
7) It Looks Great Naked; With the doors and top off, the JL Wrangler is ready for the greatest of outdoor drives. The tubular roof structure offers safety for occupants, while bringing the outdoors into the cabin like no other production street-legal vehicle.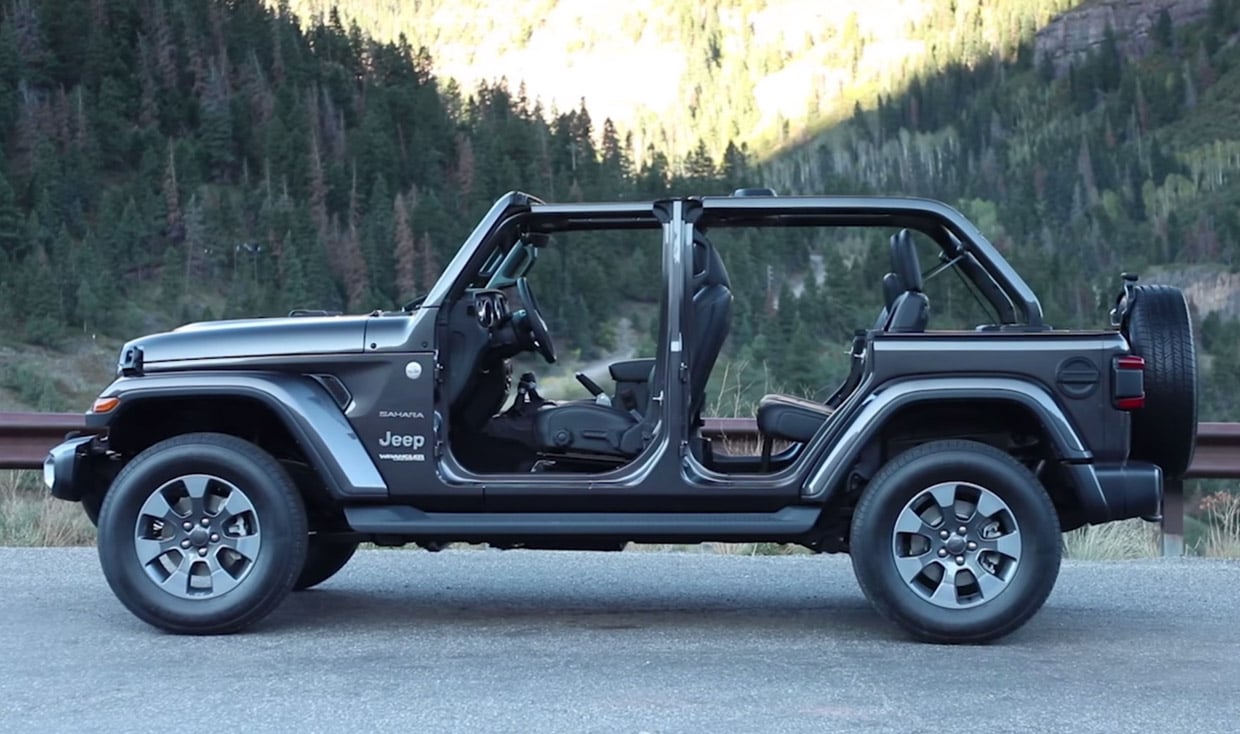 8) Storage Smarts; The rear compartment of the Wrangler offers cutouts for easy storage and organization of door, roof, and windshield bolts and hinge pins, so you'll never misplace them. There's also hidden storage under the cargo floor that's perfect for storing camping accessories or other small items you want to keep out of sight.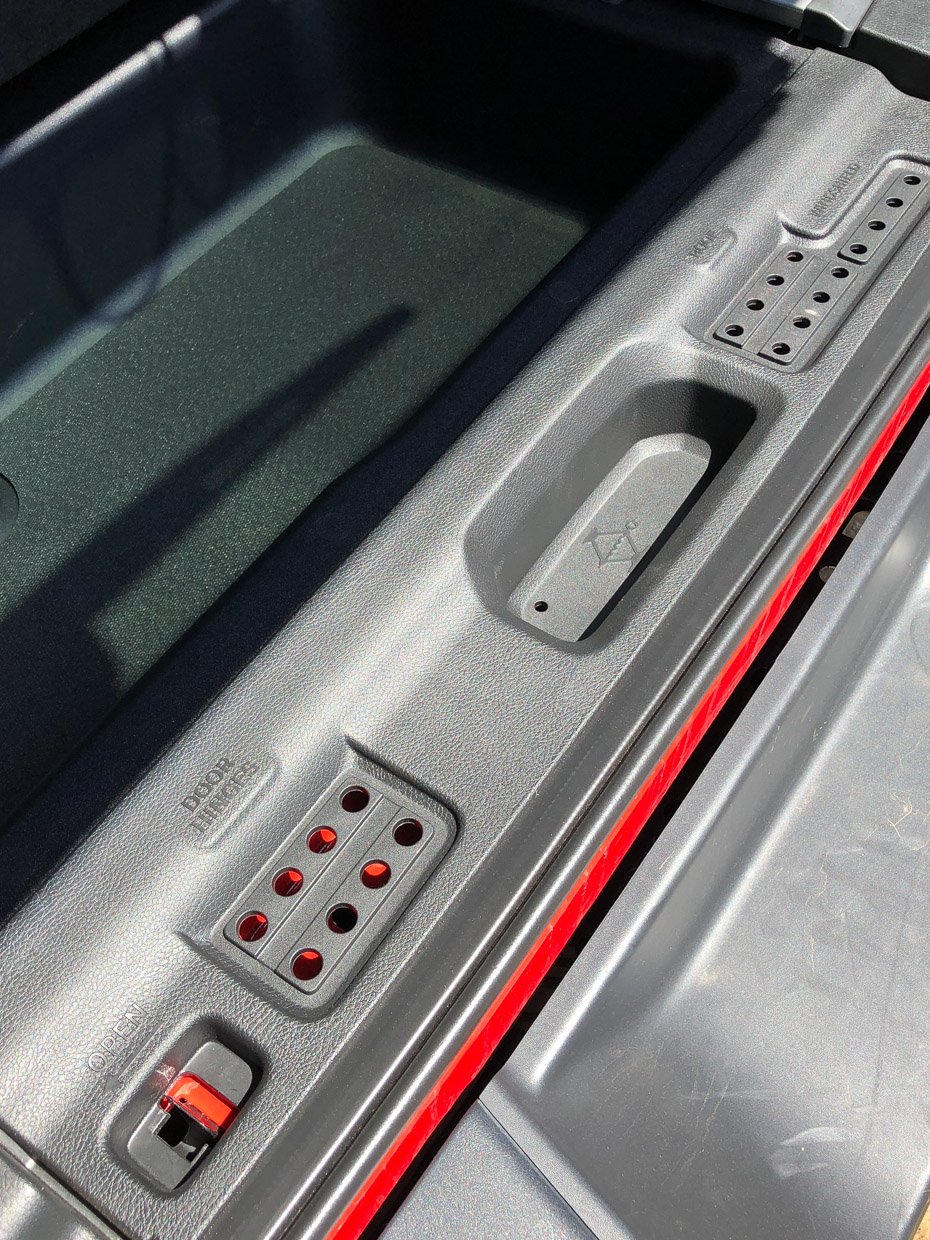 9) The Stats; The JL Wrangler has an outstanding approach angle of 44 degrees, a departure angle of 37 degrees, a breakover angle of 27.8 inches, 10.9" of ground clearance, can ford up to 30 inches of water at 5 mph. In other words, it can handle just about any hill, rock, rut, or creek you can throw at it.
10) It Loves All the Seasons; While we'd love for every day to be warm and summery, the Wrangler is ready to take you through the harshest of conditions, including the icy grip of winter. Though we recommend going for the heated steering wheel and heated front seats option for surviving the polar vortex we're currently enduring here in the Midwest.