The Awesomer is reader-supported. When you buy through links on our site, we may earn an affiliate commission. Learn more.
ItzaGasCan Emergency Gas Can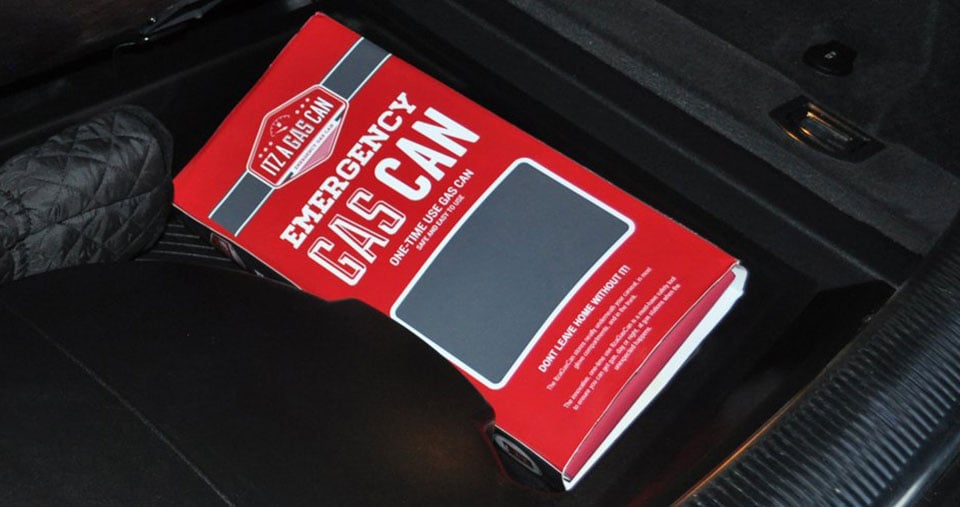 Be prepared when you run out of gas without cluttering your car with the ItzaGasCan emergency gas can. It's a one-time use bag-in-a-box with a one gallon capacity. It's collapsed by default so it won't take up much space. It can be safely used with gasoline, E85, and diesel.